When two Michigan boys went to a playground to pass the time, one wouldn't leave alive. The victim became the perfect target for another child's rage, after the lessons he learned at home that led him to commit a heinous crime.
Jamarion Lawhorn was 12 years old when he buried a knife in the sand at a park in Kentwood, waiting for another boy to come out and play. When 9-year-old Connor Verkerke arrived, he didn't realize it would be his last day. Jamarion unearthed his weapon and stabbed the younger boy several times in the back, releasing the pain from years of abuse with every drive of the knife into this young boy's body.
Jamarion didn't know his victim. He just knew that he wanted to hurt someone and get arrested so he could escape the nightmare he called home. Jamarion said that he had endured severe beatings from his parents, including being whipped with an extension cord and treated "like a slave." According to Jamarion, his stepdad got angry with him the day of the killing, beat him while they were building a bench, and threatened to beat him again later that day.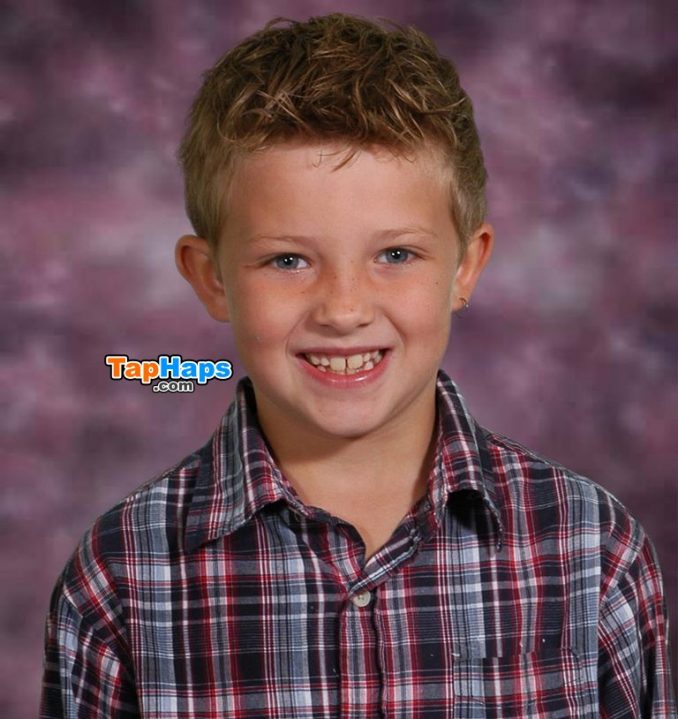 After killing Connor, Jamarion called the police. He admitted to what he had done and said he wanted to be removed from his awful life at home. All he wanted to do was end his own misery. Investigators had found marks on Jamarion's legs — evidence of repeated abuse. The lead Kentwood police detective in the case described the home where Jamarion lived with his mom, stepdad, and three siblings as "deplorable."
Police found beer cans all over, flies, mouse droppings, electrical problems, and drywall falling from the bathroom. They also found a straw with cocaine residue. CPS worker Paula Leonard found mold in the Lawhorn home, rotted food, filth, backed-up sinks, and no edible food in the refrigerator. There were dirty clothes and debris on the floor of Jamarion's bedroom and no sheets on his bed. His mattress was covered with bugs.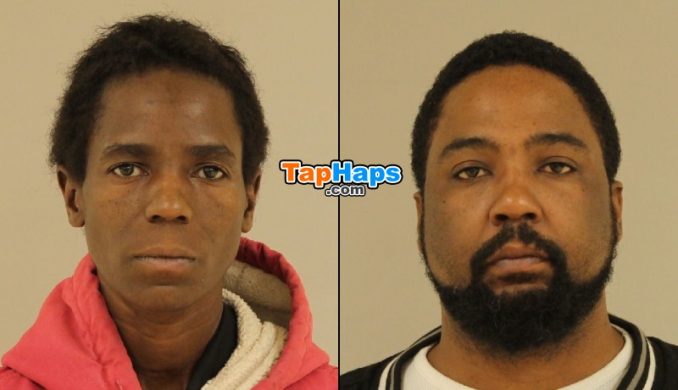 Anita Lawhorn and Bernard Harrold were both sentenced to one year in jail and five years probation for third-degree child abuse involving Jamarion Lawhorn. Because they have other children, their sentences were split. Lawhorn was ordered to serve 150 days in jail before beginning her probation, and Harrold will serve 150 days two weeks after Lawhorn is released. They will both serve the remainder of their sentences at some point after probation and were also ordered to complete parenting classes.
Defense attorney Charles Boekeloo contends Jamarion was driven to legal insanity by a lifetime of abuse that continued up until that day. "We have a situation that's just a tragedy all the way around," Boekeloo told the jury in his closing argument. "There isn't a good, optimistic feeling that's come from this case. Everything's been depressing. But you've only had to experience it for four days. Jamarion Lawhorn has experienced it his whole life."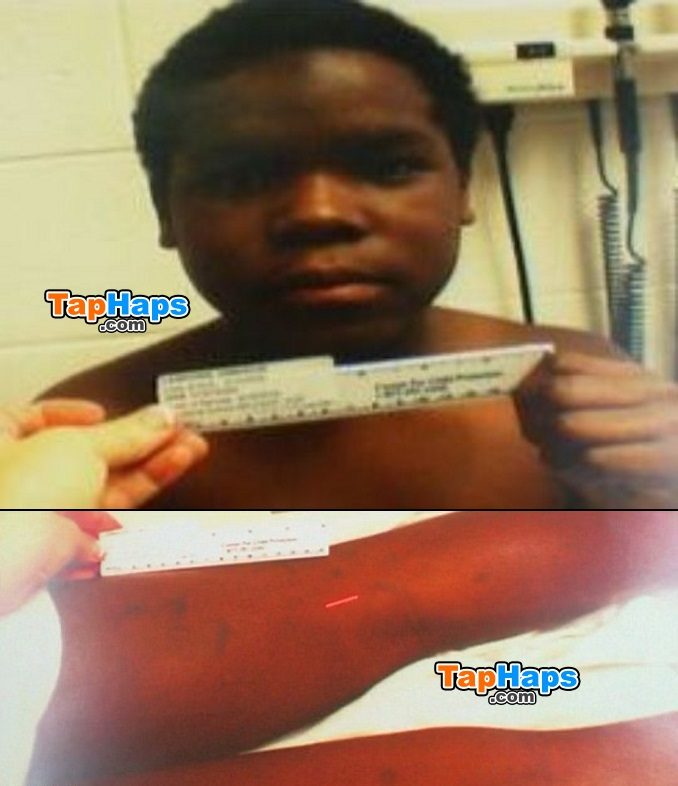 Assistant Prosecutor Kevin Bramble urged the jury to find Jamarion guilty of first-degree murder, saying that the boy knew what he was doing was wrong and that his actions proved it. "What they've done is attempt to push things off on the mother, stepfather, and put your focus on them and away from what the defendant did here," Bramble said of the defense. "They want you to hold the defendant not responsible for his conduct."
Jamarion was charged as an adult and sentenced to detention at the Muskegon River Youth Home until a determination is made about what type of sentence he should serve as an adult. The jury delivered their verdict following three days of testimony. Sadly, prison sounds like it may be an improvement over his former home.
Anita Lawhorn was not happy about her son getting the adult treatment, nor is she taking any responsibility for her part in creating this problem. "It's my son. He's a baby. He's charged as an adult, but ya know at the end of the day he's still a kid," said Jamarion's mother. "I understand the severity of the case, but he's not an adult and I know he has to be punished for his actions and I do not believe he should get an adult sentence."
Jamarion Lawhorn isn't the only guilty party in this case. His mother and stepfather did their part by killing the spirit this kid could have had, replacing it with hate and rage as a result of their abuse and neglect. They deserved to be charged with homicide as well. Had it not been for their deplorable parenting, Connor would likely be alive today and Jamarion wouldn't have become the young felon they created.