A veteran teacher sued a Washington school district, claiming the principal harassed him over a MAGA hat. He alleges he was bullied over his support for President Donald Trump, according to his lawyer.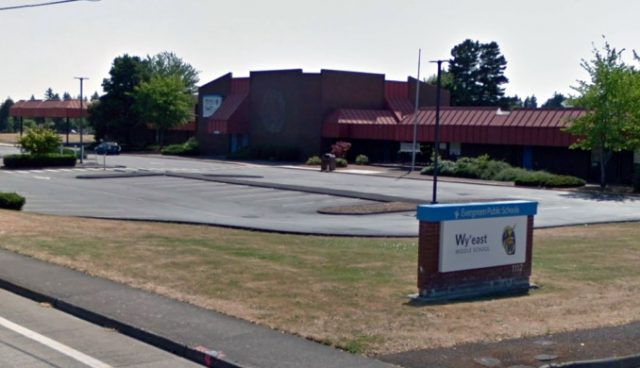 Eric Dodge, a long-time Washougal, Washington resident, filed a civil rights lawsuit against the Evergreen School District and two individuals, claiming violations of his constitutional right to freedom of speech, according to Clark County Today. Dodge was entering his 17th year of teaching in the district and was scheduled to begin an assignment at Wy'east Middle School in Vancouver when a conflict occurred with his then Principal Caroline Garrett, leading to the lawsuit.
According to Dodge, Principal Garrett harassed him over his support for President Donald Trump and a MAGA hat. The ridicule and humiliation he received were so bad that it allegedly aggravated the symptoms of a stroke he had recently suffered, making him unable to return to work, a press release from his attorney, Michael Estok, said.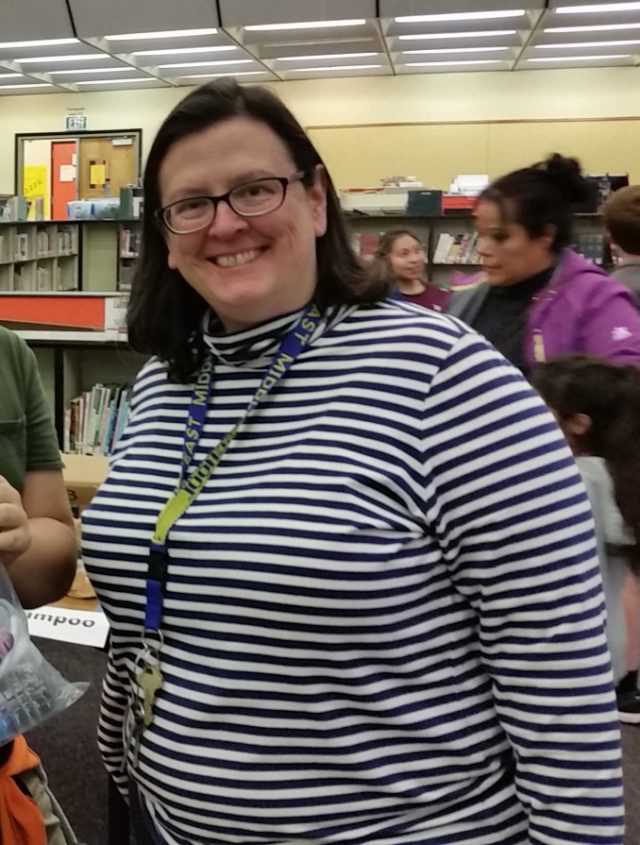 The conflict began after Dodge returned to work following his recovery from a stroke. Dodge, who has a shaven head and wears his MAGA hat at times as a "conversation starter" and to lessen the risk of skin cancer, arrived at Wy'east for teacher training and orientation. He removed his pro-Trump cap upon entering the building, according to Newsweek. Apparently, that was too little too late for the principal.
Eric Dodge said that Caroline Garrett, the principal of Wy'east Middle School at the time, approached him after the training and angrily asked him, "OK, what is the [expletive] deal with you and your hat!" She was referring to the iconic, red MAGA hat, emblazoned with Trump's slogan, "Make America Great Again." According to Dodge's lawsuit, Garrett "wouldn't say he couldn't wear the hat, but that she would advise him to 'use his better judgment,' which was a veiled way of stating he should not wear the hat."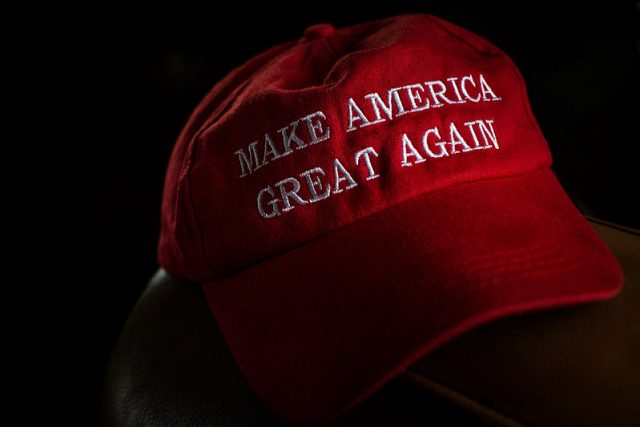 The conflict was far from over. When Dodge returned to Wy'east a day later, "Garrett approached and cornered [the] plaintiff with an aggressive and hostile tone" and asked him about his hat. She spent 15 minutes berating and insulting him, according to the suit. Garrett allegedly proceeded to call Dodge a "racist," "bigot," "homophobe," "liar," and "hateful person," the lawsuit adds.
"She attacked me and wanted to ruin my reputation at this new school," Dodge said, referring to Garrett, "even though she had just met me and didn't know the first thing about me." This attack was particularly devastating to Dodge, who was just returning to work after an absence to rehabilitate from a stroke, his attorney said in a press release:
"The hostile environment created by the principal caused his previously-resolved stroke symptoms to immediately return. These symptoms — including a verbal stutter and a loss in coordination — have now made Mr. Dodge unable to teach or continue his livelihood. Even worse, when Mr. Dodge filed an internal complaint, the principal — who had a well-established practice of pushing her own political ideology at the school and creating a double standard with her staff based on their political beliefs — worked in concert with the district's HR director to minimize and distort what had happened, in an effort to protect the principal's position and to further harm Mr. Dodge."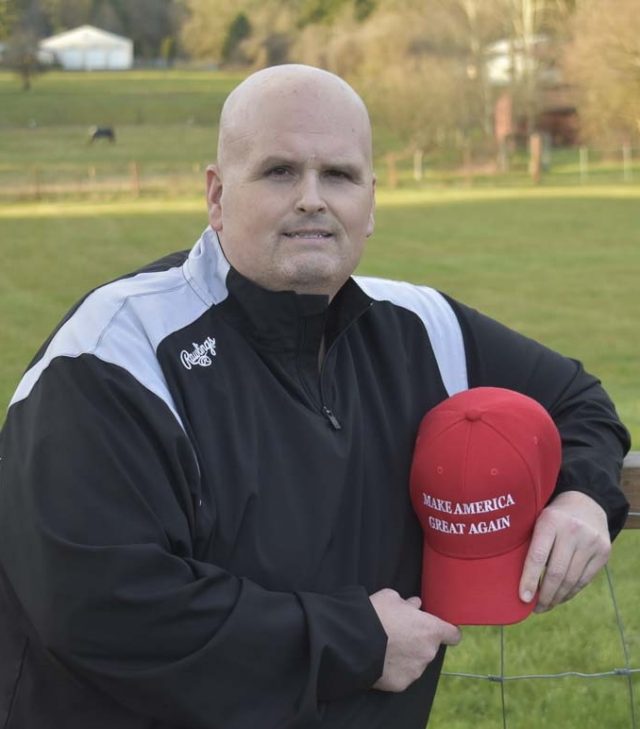 An investigation commissioned by the district concluded that Garrett "did not violate any school board policy or procedure" and that Dodge's accusations of "discrimination, harassment, intimidation, and bullying did not occur." He was placed on administrative leave by the district and later transferred to an unpaid leave of absence.
Dodge is asking for compensatory and punitive damages as well as prejudgment interest on any award of lost wages and lost benefits and attorneys' fees and costs. He is also suing Jenea Gomes, chief human resource officer of the district. He wants a declaration that the district committed the "above violations of plaintiff's civil rights." Garrett has since left her position as principal and is no longer working for the Evergreen School District.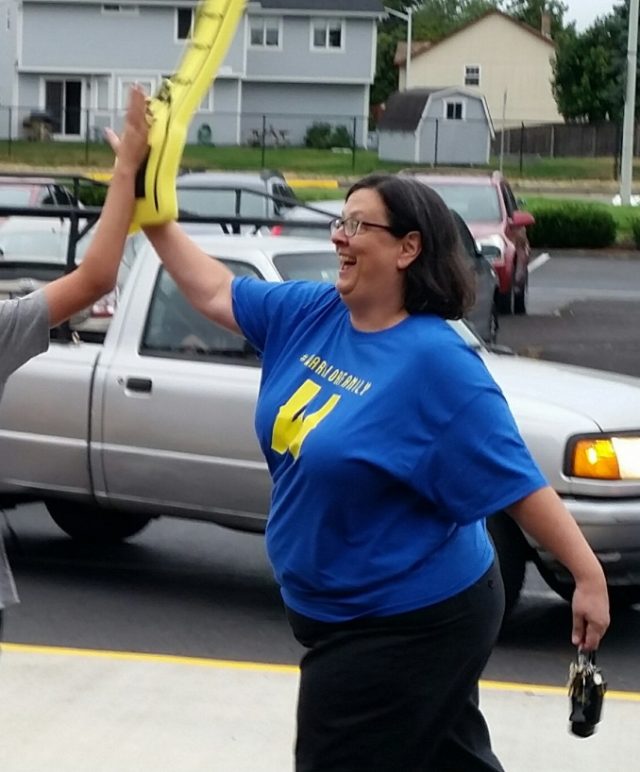 This isn't the only case of Trump supporters claiming they have been discriminated against, harassed, or even beaten — because of their political views. In similar instances, students at a middle school in Virginia said officials made them remove their MAGA hats during a special event and a California man was arrested for attacking a Trump supporter who was wearing a Cyrillic-letter version of a MAGA hat at a Hermosa Beach Restaurant.
Having a difference of political opinion is one thing. Violating someone's constitutional rights is another. Everyone, regardless of their political beliefs, deserves to feel safe while also being able to express their political views in a non-violent, peaceful way. And, wearing a hat would definitely fall into that category.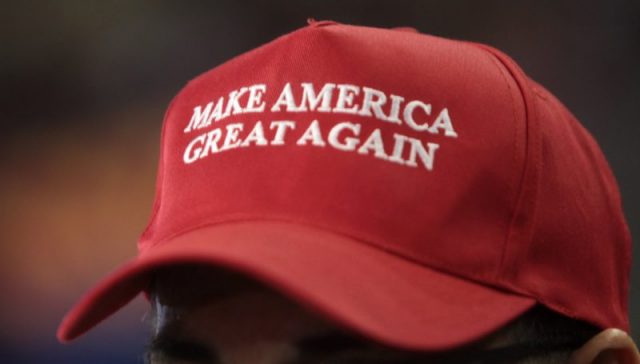 "As a public employer, the school district must respect its employees' constitutional rights, and it must create a safe and non-partisan environment that is open to everyone," the statement from attorney Estok explained. "Relatedly, as the Supreme Court of the United States has recognized, public employees 'do not renounce their citizenship when they accept employment' with a public entity; rather, they continue to enjoy the same rights — including under the First Amendment — that form the bedrock of civil society."
Simply put, no one — especially not a respected, long-standing teacher — should not be ridiculed, attacked, and threatened with disciplinary action over a hat, simply because it didn't align with someone else's political preferences. This is even truer in this case, where the hat was removed when entering the building. Thankful, it seems the allegedly intolerant principal has been removed from the school too.