After a belligerent woman cursed, spat at, and fought police officers on a beach, she ended up pleading guilty in court to illegal behavior. However, instead of a harsh sentence, the entitled woman received a major payout at the taxpayers' expense.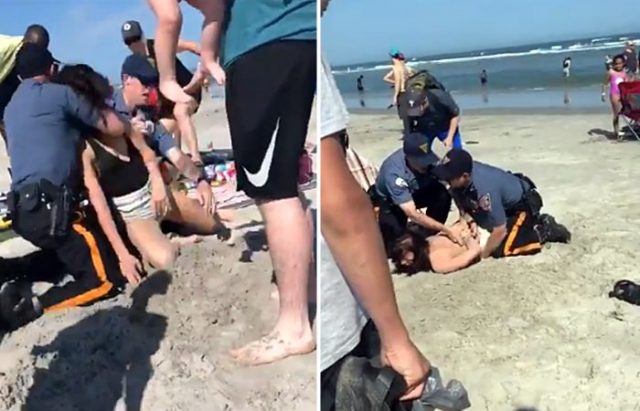 When 20-year-old Emily Weinman was approached by New Jersey police officers on Wildwood beach, things quickly got out of hand. Wildwood officers questioned the young woman about alcohol near her, which was illegally in her possession. After admitting that she and her boyfriend were underage and submitting to a Breathalyzer, police were going to let her off with a warning. Unfortunately, she had other plans.
Weinman, who was already on probation in Pennsylvania for an unrelated offense, became belligerent and shoved one of the officers, which was captured on the bodycam footage. She proceeded to spit at, hit, and kick an officer while resisting arrest, resulting in an officer punching her in an effort to constrain her.
"They're choking me!" she began to scream, while beachgoers looked on. "You f–king d–k head! Get the f–k off me, yo!"

"You're not allowed to beat me like that!" she complained in the video. "I'm a woman!"
Weinman was originally charged with two counts of aggravated assault on a peace officer, obstruction, resisting arrest, and throwing bodily fluids, The Police Tribune reports. The prosecution agreed to drop all other charges if she pleaded guilty to a single count of disorderly conduct, which she did. Per her agreement, she was given a year of probation and ordered to stay away from Wildwood Beach until her sentence is complete.
Weinman also agreed not to file any lawsuit against the officers. Despite her admission of guilt, she wasted no time in bringing a federal lawsuit against the city, claiming that she was "brutally and senselessly assaulted" by the arresting officers. Incredibly, the legal threat worked, and Weinman was offered a massive payout.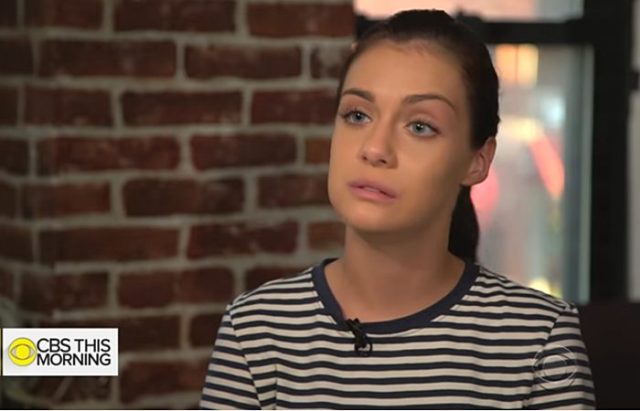 In a surprising twist, the City of Wildwood offered Weinman $325,000, which she gladly accepted. Still, the payout hasn't stopped her from not only downplaying her illegal behavior but also disparaging the officers involved in her arrest.
"When the officers approached me on the beach, I got upset, and I said a few curse words," Weinman told Superior Court Judge Bernard DeLury, according to The Philadelphia Inquirer. "It really hasn't been. It's kind of ruined my reputation. It's put me down a lot," she complained. "I go to a lot of places and I get stared at. But I just want people to know that whatever happened that day on the beach on the video, that doesn't define the kind of person I am."
Of course, Weinman hasn't learned her lesson. In fact, she openly admitted that she plans to return to Wildwood Beach in the future.
"It's not going to keep me away from Wildwood," Weinman assured reporters, causing her attorney to interrupt and note that she would follow the judge's order by staying away from Wildwood until her probation period is over.

"No contact with Wildwood. She has to stay out of Wildwood," the lawyer reiterated.
The settlement tells citizens that if they assault officers and resist arrest, they will be rewarded monetarily. Additionally, it sends a message to police officers that they will be punished for enforcing the law, which sets a dangerous precedent.
Weinman acted illegally, took advantage of the court's generosity, and then turned right around and sued the city for more. Her case is a prime example of the serious flaws in both our culture and our justice system.