A pastor, who raped his own daughter for years, was facing a stiff sentence that could have landed him behind bars for the rest of his life. Instead, a lenient judge handed down a soft sentence because the perverse pastor was a "man of God."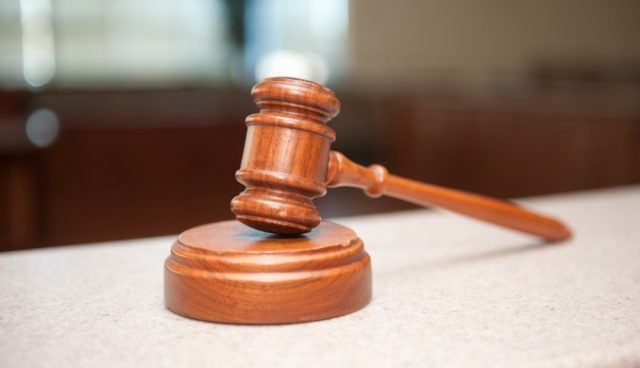 David Richards Jr, a 41-year-old pastor of Knox County, Tennessee, raped his adopted daughter for two years, starting when she was just 14 years old. Following only three days of testimony, a Knox County jury found him guilty of nine felony counts, including rape, incest, and sexual battery by an authority figure, Knoxville News Sentinel reported. Sadly, he was given a soft sentence by a lenient judge.
Richards' daughter Amber waived her anonymity to speak out, saying she believes her father would attack another girl, "given the opportunity," according to The Sun. "I wanted to throw my body away. Not a day goes by that I don't, in some way, think of what he did to me," Amber, who was 21 when her dad was finally convicted, recalled in an emotional victim statement. "I firmly believe if given the opportunity, he would victimize another girl," she warned.
"I didn't really do this for me I did it so it didn't happen to anyone else, so nobody's in the same situation as I am, especially kids, they don't deserve to go through things to do that," Amber explained. "If I have to be the one to make sure that it never happens again I don't mind doing that," she added. Richards, of course, had a different version of events than his victim.
Throughout his trial, Richards maintained his innocence and attempted to paint his daughter as a rebellious teenager who made allegations of sexual abuse to act out against his strict rules for his children. Forensic testing, however, uncovered the presence of Richards' semen — confirmed by DNA testing — on the girl's bed frame, even though Richards allegedly tried to destroy the evidence.
"She told authorities where they could find DNA evidence at her home and said Richards had texted her about taking their relationship 'to the next level.' Authorities said they found her mattress stripped bare and his phone factory reset, but they were able to recover his DNA." [Source: AP News]
Even with the evidence against him, Richards, a former a pastor at My Father's House Church of God in Lenoir City, was adamant that he was innocent. "I stand before you convicted of crimes I did not commit. I simply believe the system just erred in this case," he said as he asked for leniency. "I'm not sure why I'm here. … but I assume it's for His (God's) purpose."
Jurors, however, believed Amber's account of how Richards began to touch her inappropriately, three years after he began fostering her and her three biological siblings, Metro reported. Many apparently believed Richards, though, as more than 30 members of his congregation sat on his side of the courtroom to show their support. In contrast, Amber sat on the opposite side of the courtroom, joined only by a half-dozen others, including her biological parents after having reconnected in recent years.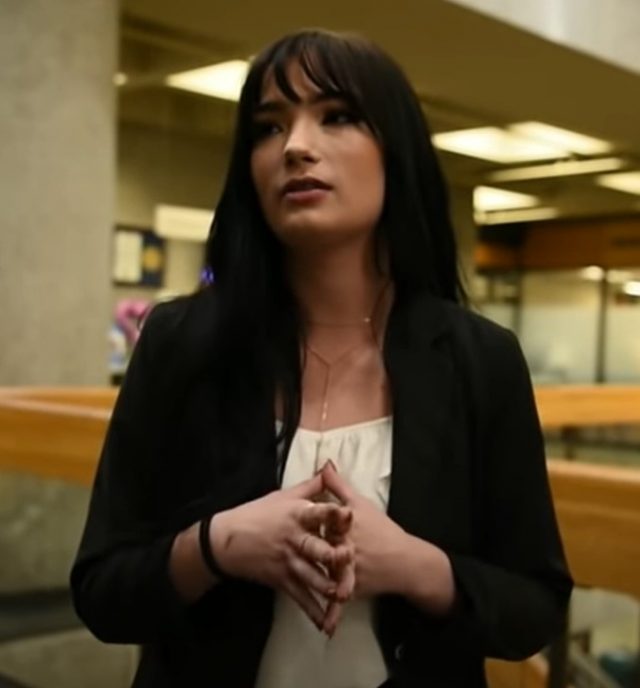 "I find it impossible for me to believe he's guilty of this," David Thompson, who shared ministry duties with Richards, testified in his defense. "His business needs him. His family needs him. Our church needs him," he added. Apparently, Judge Steven Sword seemingly agreed, citing Richards' work as a pastor and the Bible study group he began at the Knox County Detention Facility as mitigating factors as he handed down a lenient sentence.
After being convicted of his crimes, David Richards was sentenced to just 12 years in jail — which is 60 years less than the maximum term sought by prosecutors. After 9 years, he'll be eligible for parole. Judge Sword justified the soft sentence because Richards is a "man of God." According to Knox News, Sword "weighed the severity of the crimes against an outpouring of support for the man from friends and family in court." Sadly, that scale seems to be broken.
The judge didn't deny David Richards' guilt. Instead, he determined his crimes against Amber weren't severe enough to receive the maximum punishment. Why? Because friends and family stood behind him in court. Imagine being the victim who had to hear that decision. I think Amber would strongly disagree with the judge's perception of the "severity" of Richards' crimes, and each and every person who supported this perverse pastor victimized her again.
A true "man of God" would never rape an innocent girl. Then, with his semen found on her bed, he stood before a court and called her a liar. That's not a "man of God." Sadly, the lenient judge didn't see it that way and ruled against a "child of God." If David Richards victimizes again after his short sentence is served, the judge, his family, and his friends, who supported him, are guilty too for excusing his crimes. Evil isn't negated by the alleged "good" someone has done or the amount of support someone can muster.