While confronting a group of African-American men for loitering, a white female police officer was recorded using a "racial slur." However, as soon as the body camera footage was released, viewers noticed something that changed the entire narrative.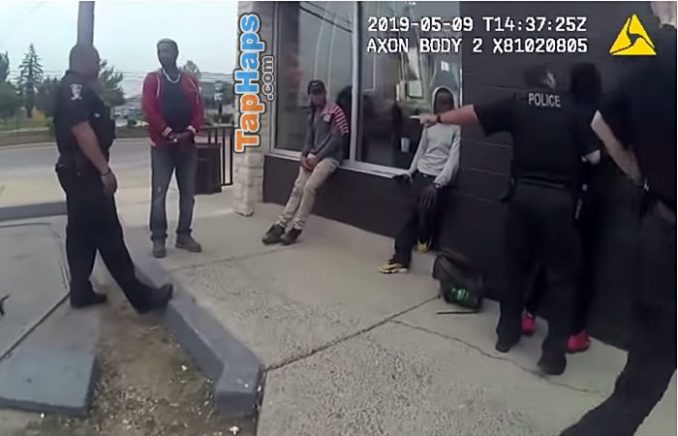 When an employee called the police on Barry Tucker and his three friends for loitering outside of a McDonald's in Silver Spring, Maryland, several officers arrived at around 10:30 a.m. to investigate. The group of black men told officers that they were waiting outside the establishment for a coworker to pick them up for work.
After searching the men and their property, Montgomery County Police issued four citations for trespassing and two for marijuana possession. However, just moments before the men were allowed to go on their way, the encounter took a controversial turn.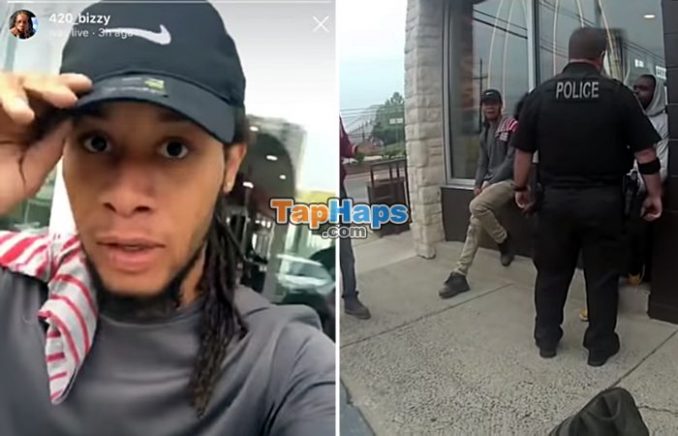 According to Barry Tucker who recorded the incident, a white female officer had hurled a "racial slur" at him and his coworkers. Along with accusing the police of harassing him and his friends, he claimed that the female officer was racist and had repeatedly called the group "n—–s."
In the video, Tucker claimed that the officer was a "racist -ss b—h." However, it was after reviewing the footage in its entirety that raised questions as to whether the female officer was as bigoted as they claimed she is.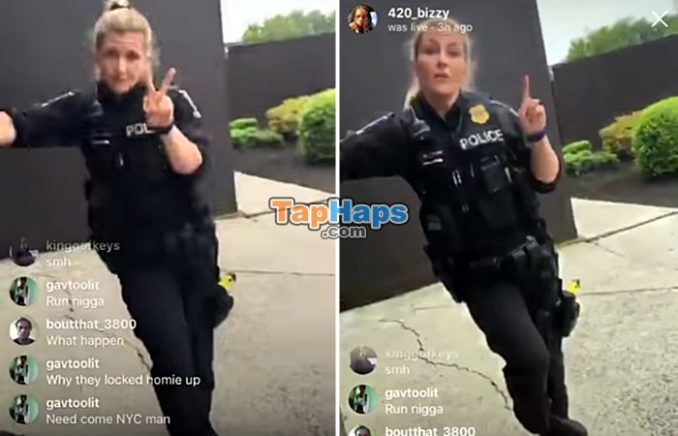 The female officer appears to be parroting the racially charged language that the men themselves are using. In fact, she even dismisses an accusation of racism by correcting them, saying, "Nope, that's a quote. Those were your words," according to Blue Lives Matter.
"The f–k y'all n—–s do this every day with me!" one of the men railed as a female officer began searching a backpack at the scene. "If I was doin' some s–t, I woulda ran from y'all n—–s." A moment later, the suspect recording the scene said, "You n—–s came to write a whole bunch of paperwork."
Seemingly fed up with their constant rhetoric, the female police officer begins mockingly using their own words against them.
"Hey, you wanna get out of here fast, right?" the officer responded. "So, if we have more people…y'all n—–s been tryin' to do somethin." One of the suspects immediately called the officer a "racist -ss b—h." She replied cheerily, "Nope, that's a quote. Those were your words."
Once the officer began using the same racial slurs they were using, they immediately turned their attention to her defiance. One suspect stated that if she "didn't have that badge on," she wouldn't be calling black people the n-word. She then laughs and points out their hypocrisy.
"I would still say it because what I'm doing is repeating your words," she responded.
However, the female officer's superiors didn't find the encounter as humorous. In fact, the Mongomery County Police Department (MPD) quickly issued a statement along with releasing both the body camera video and Tucker's recording. They reportedly called the officer's behavior "disturbing" and "contrary to our department's values," WTTG reports.
"We sincerely regret the disturbing nature of this video," the MCPD's statement read. "We understand the pain such language causes the entire community. Our commitment to having open and honest communication with the community and providing transparent police service persists. As part of our commitment to accountability and transparency, we are releasing both the social media video and the body worn camera footage of the involved officer for all to view."
According to Tucker, he's still in shock by the officer's attitude. He explained that, although he and his friends use the word, it's not the same coming from a white person.
"I couldn't believe it. I could not believe it and I couldn't believe her face that she made," he said of the racial slur the officer used. "She thought it was actually a cool thing to say and it's not. She even said it was appropriate."
As for the female officer, she now faces discipline for her behavior, although the department hasn't specified what type of punishment she will receive. Still, her use of the controversial word has sparked debate on what is appropriate rhetoric for officers and non-black people.