Comedian Dave Chappelle made a bold claim about abortions, suggesting that if women have the right to kill their babies, men should have certain options too. "If I'm wrong, then perhaps we're wrong," he said, challenging the audience. Is he wrong? You tell me.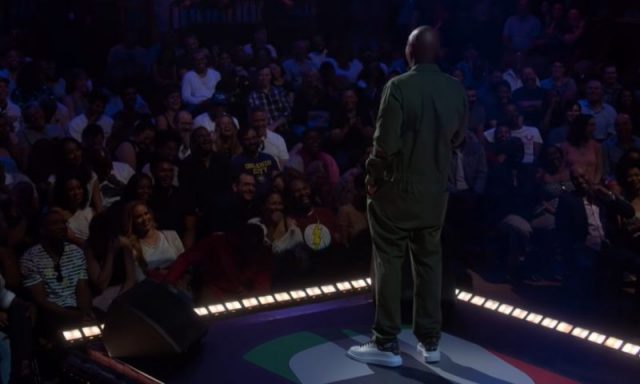 Controversial comedian Dave Chappelle — who is known for challenging others' awareness of social issues and not caring what critics on the left or right think of him, according to The Blaze — decided to offer an unusual take on the abortion debate during his Netflix special "Sticks & Stones." The audience frequently broke out in applause over his remarks, but the monolog quickly took a few twists and turns that obviously weren't anticipated.
"I'll be real with you, and I know nobody gives a f*** what I think anyway. I'm not for abortion," Chappelle began his profane clip. When someone cheered, Chappelle quickly responded, "Oh, shut up, n*****!" As the audience erupted in laughter, he added, "I'm not for it, but I'm not against it either." He once again received applause, but little did the pro-choice members of the audience know, they were being set up.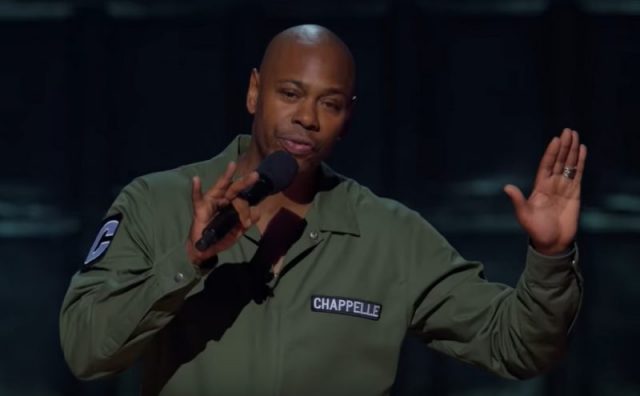 "It all depends on who I get pregnant," Chappelle joked before seeming to become more serious. "I'm going to tell you right now, I don't care what your religious beliefs are or anything, if you have a d**k, you need to shut the f*** up on this one. Seriously. This is theirs," he said, touting the usual talking points used by most pro-choice advocates, who claim abortions are a woman's right and support the "my body, my choice" view.
Once more, the audience cheered, but they should have waited for the punchline because it was a zinger. Chappelle was just taking his time with the setup, making sure he had them on the hook. "The right to choose is their unequivocal right," he continued. "Not only do I believe they have the right to choose, I believe that they shouldn't have to consult anybody, except for a physician, about how they exercise that right," Chappelle boldly declared.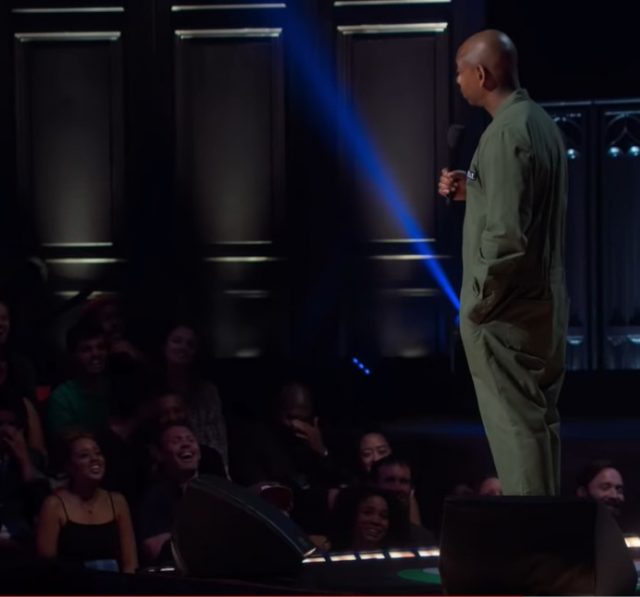 "Gentlemen, that is fair," Chappelle added, emphasizing the pro-choice crowd's belief that men should not have a say when it comes to abortion and that it is really an issue only women should be allowed to debate, discuss, and determine. With the pro-choice members of the audience cheering his recital of their usual pro-abortion rhetoric, it was time for Chappelle's execution — and it was certainly not expected.
As the pro-choice members of the crowd cheered, Chappelle delivered a roundhouse kick, hitting them hard before they even had a chance to fully grasp what had just happened. Watch below as Dave Chappelle tells the audience what else he thinks is "fair," effectively challenging the pro-choice beliefs he seemingly just promoted. But, be forewarned, he uses some extremely rough language to do it:
"Ladies, to be fair to us, I also believe that if you decide to have the baby, a man should not have to pay. That is fair," Chappelle declared, receiving significant laughter from the men in the audience after blindsiding the pro-choice crowd, which seemed to be comprised of mostly women. "If you can kill this motherf***er, I can at least abandon 'em," he added unapologetically. But, he wasn't done.
"It's my money, my choice," Chappelle said, mimicking the "my body, my choice" mantra of the modern-day women's rights movement. This, of course, earned him some groans from the audience, but he was undeterred. It was time for the punchline, and it was one that wouldn't leave people laughing but rather might cause everyone to pause and think: "If I'm wrong, then perhaps we're wrong. So, figure that s**t out for yourselves."