A 63-year-old high school teacher was viciously attacked by a Detroit teen, who obviously thought he had the upper hand. The attacker didn't expect his fellow students would step up and turn the tables, but that's exactly what happened. Cellphone video captured the aftermath.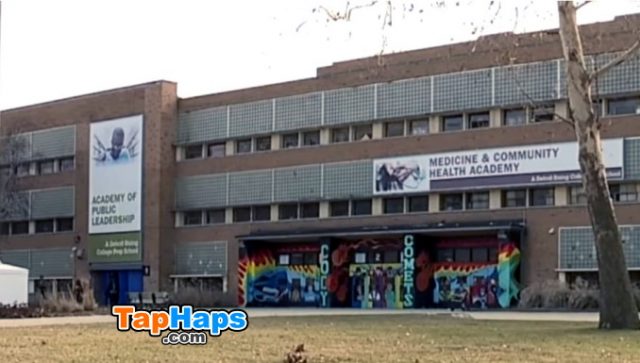 Brandon Antisdel was one of three students who flew into action after they were left outraged by a classmate, who launched a vicious attack on a 63-year-old substitute teacher at Cody High School in Detroit, Michigan. Antisdel said he couldn't believe it when the teen "ran up on the old lady hit her, pushed her on the ground and hit her again. That's not something anybody should do, especially to an old lady."
It was a Thursday morning when the 14-year-old suspect walked into a math classroom around 10:30 am and began punching the substitute teacher after she reported him for having drugs, according to multiple published reports. "I was doing my work and I just looked up and she was on the floor shaking and stuff," student Keiontay Nelson recalled, according to Fox 2 News. "Like her head was messed up."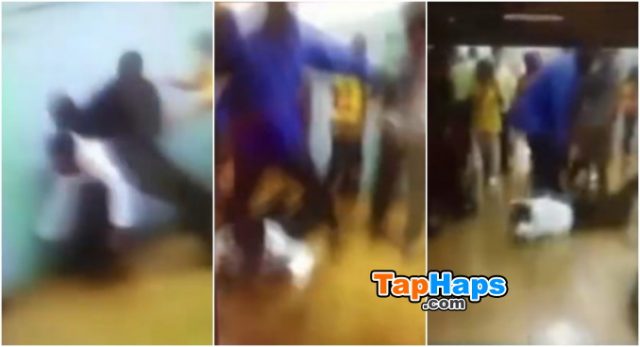 Antisdel, Nelson, and another student rushed to help the substitute teacher, pushing her attacker from the classroom. When the suspect tried to flee, Antisdel, Nelson, and another student chased after him. "My friend Keiontay and my man John, we all felt offended by it because that's somebody's grandmother," Antisdel said. "So, he ran out, and we chased him down."
"All of a sudden I hear bang, bang and I'm sitting there like, what happened?" said John O'Neal, who helped Antisdel and Nelson launch their own attack on the boy as they caught up with him in the hallway. After the suspect was on the floor, Antisdel, Nelson, and O'Neal gave him a taste of his own medicine, delivering some blows of their own, and it was all captured on a cellphone video.
The teacher was hospitalized but in stable condition and expected to make a full recovery, Fox 29 reported. In addition, a security guard sustained some injuries when he joined other school workers in separating the children. According to district officials, the teen was upset with the teacher because she told school administrators that he was in the possession of marijuana at school.
The 14-year-old suspect was arrested after the unprovoked attack, and according to investigators, he tested positive for marijuana. Following the incident, the suspect's father spoke with Action News. The dad said doesn't condone his son's behavior, and he's glad the teacher reported him. When he asked his son why he did it, he replied that it was because the teacher "snitched" on him.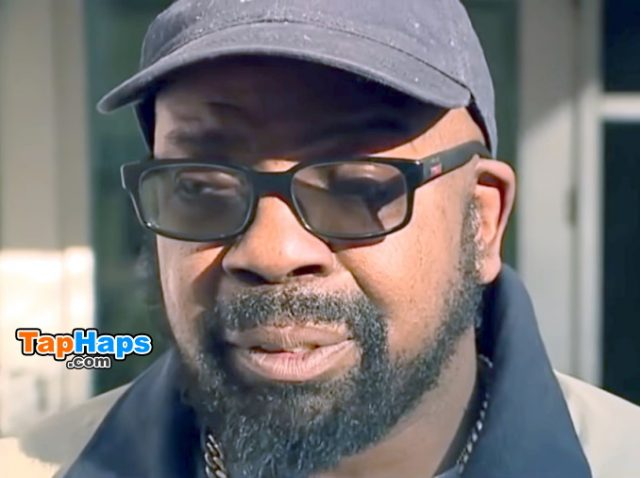 "She was doing her job," the teen's father told the TV station. "Her job is to protect the children," he explained. He added that his son was not raised to behave this way and he's glad the teacher not only reported his son to school administrators but that she also called him the day before the incident to tell him that his son smelled like marijuana and was being disrespectful.
As the teacher recovered from her injuries, the teen was locked up at the Wayne County Juvenile Detention Facility in downtown Detroit on multiple charges, including Aggravated Assault. Meanwhile, the three boys who took action were applauded for their efforts in stopping the attack. Their condemnation of their peer's actions proves there's still hope for today's innercity youth. Yes, we had one example of a teen behaving badly in this story, but we also had three young men do the right thing, calling out the bad behavior and protecting the innocent.