An elderly couple was on vacation in Florida when they were suddenly accosted by a group of thugs. The situation took a horrific turn when one of the attackers pulled out a gun and shot both of the victims — and it was all caught on video.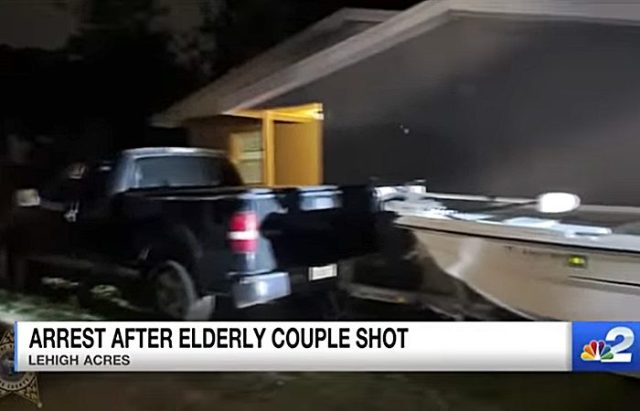 Citizens were left outraged and demanding answers after an elderly couple was brutally attacked while traveling through Lehigh Acres. The event began when the victims were towing their boat at 4:00 a.m. through an intersection of Milwaukee Boulevard and Homestead Road, WBBH-TV reported.
"We were going on a family vacation down in Key West for the week. My grandma hasn't really been out of the house for 20 years. She's had some health complications, but we finally talked her into it going last night at 9 o'clock," recalled Cody Langford, the victim's grandson.
When the couple pulled up to the stop sign, a large group of people involved with illegal street racing quickly surrounded the truck, blocking it in on all sides. Investigators say the couple was accosted without provocation.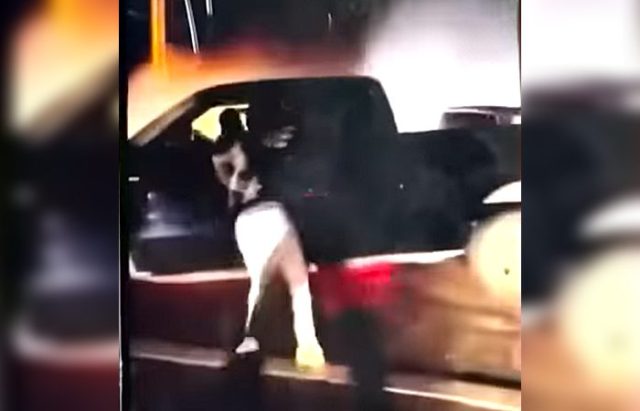 People jumped onto the couple's boat and truck, hitting and kicking the vehicles. The elderly man put the truck in reverse and backed into another car. It was then that things turned deadly.
The victims' grandson explained that one of the attackers, now identified as 17-year-old Armando Cruz, ran up to the truck and fired a gun into the driver's side window. The bullet pierced both the elderly man and his wife.
"My grandpa drove up to the intersection, and there's a group of about 100 street racers out in the open. They jumped on my grandpa's boat and jumped on the car, were absolutely crazy. My grandpa then backed the boat up, hit a car behind him, and then turned around. As he turned around, a bullet rang out and actually shot my grandpa in the neck and then went through my grandma's chest, and it hit her arm as well," Langford said.
Incredibly, the elderly man was able to stop the bleeding in his neck and drive to a local hospital for treatment. Both individuals survived their injuries.
"Not very many people can survive a shot through the neck. I'm just lucky to have the strongest grandfather probably in America," Cody Langford said. "I was just praying the entire time on my way down here for my grandpa and grandma's health, and you know, we're just lucky that they're still with us at the moment."
Police say the crowd was associated with a local "car club" that had gathered to street race. Several people broke away from the larger crowd and attacked the truck.
"If you're shooting a 74-year-old man in up towards the face area, you're going for the kill. This person deserves to be locked behind bars for a long long long time," Langford said. "You know, we just pray, we pray these guys get caught."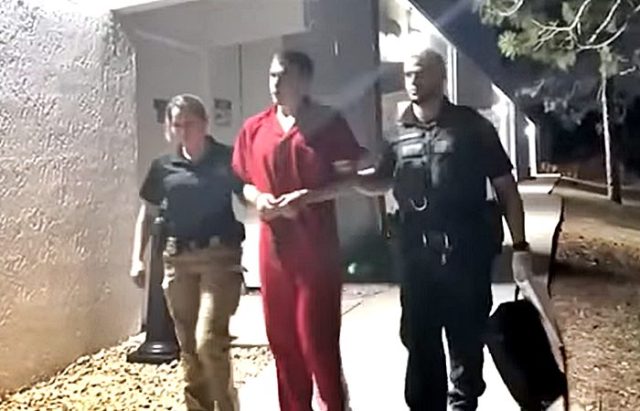 Armando Cruz was arrested and hit with 11 charges, including two counts of attempted murder and two counts of aggravated battery. Disturbingly, he has a history of violence. Just eight months earlier, he was arrested for beating a disabled man in a wheelchair.
At least five others were arrested and charged in regard to the attack. After Cruz's arrest, Cody Langford expressed hopes that the suspect would be tried as an adult and that the others involved would receive the harshest sentence possible.
"We're still not out of the woods yet, my grandpa still has a lot of fighting to do," Langford said.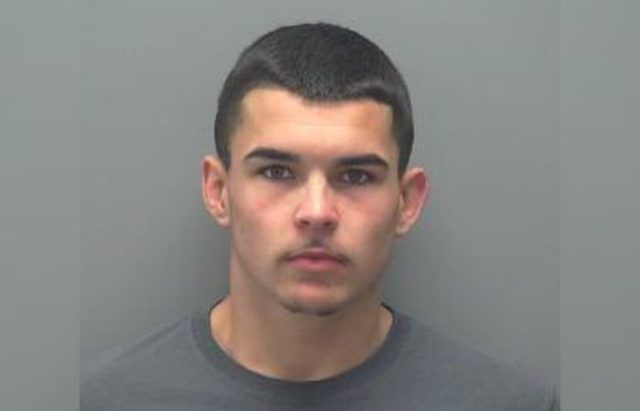 The couple was expected to make a full recovery. The family planned to complete their trip to Key West.
It's terrifying to imagine that people could attack elderly citizens without provocation. People like Armando Cruz deserve to be punished to the fullest extent of the law for their crimes.