A Muslim protester — who was arrested for allegedly punching an officer — claims her rights were violated after the police forcibly removed her hijab. However, the department came forward with a response, and it's not what anyone expected.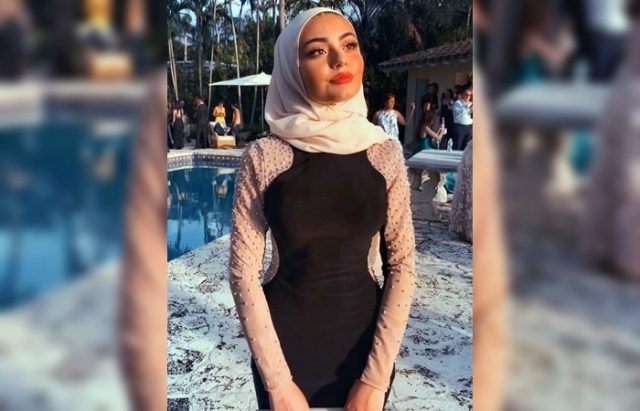 As a political activist, 18-year-old Alaa Massri is no stranger to the protest scene. While at an anti-law enforcement demonstration in Florida, she placed herself at the center of the chaos as police tried to disperse the unruly crowd that had turned violent. Massri was soon arrested when she and other protesters refused to leave the area. However, instead of peacefully complying, the young activist fought officers.
Massri was arrested for battery, resisting an officer with violence, and disorderly conduct after she allegedly punched an officer "in the right bicep with a closed fist" as he tried to escort her out of the way, according to CNN. She was brought to Miami-Dade Turner Guilford Knight Correctional Center for processing. While there, she was told to remove her hijab for a booking photo. It wasn't a request.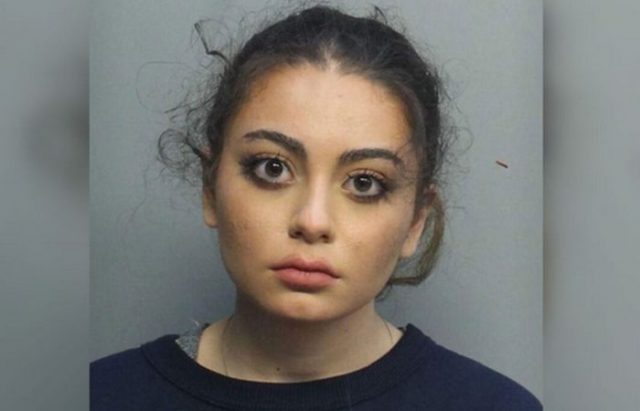 When Massri refused to remove her headscarf, informing the officers that her religious beliefs prohibit her from being seen by men without it, officers forcibly removed the hijab from her head. She was then photographed and allowed to put on her head covering again after what she estimated to be around seven hours, her lawyer Khurrum Wahid said.
The booking photo of Massri, which shows her exposed hair, was then distributed to several news outlets by the Miami-Dade County Corrections and Rehabilitation agency before it began circulating on social media. Outraged, Massri contacted the Council on American-Islamic Relations, which is going after the department for allegedly violating her religious liberties.
"The damage from that cannot be undone," Wahid told CNN. "That photograph is out there forever. This was a humiliating experience for her. Not just the arrest, but that her religious rights were violated."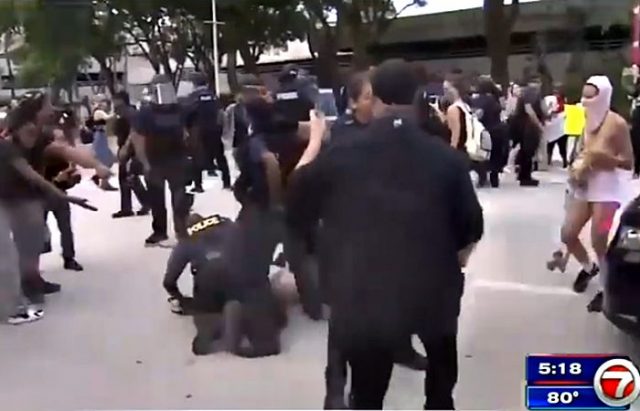 Wahid has filed an inquiry in an effort to obtain information about the incident and the names of the officers involved. Massri's main concerns are that she was forced to remove her hijab in the presence of multiple men and that the booking photo of her without her headscarf was released.
"They should have allowed her to keep her hijab on," Wahid said. "They can easily do a search in a private room with a same-sex officer. There is absolutely no reason not to give her back her hijab after the search or there to be a booking photo without her hijab on. Either the officers ignored the policy in place or the policy is simply not strong enough."
Although Massri didn't receive an answer to her lawyer's inquiry, the Miami-Dade County Department of Corrections and Rehabilitation issued a response. According to a spokesperson, the department acted within policy when booking Massri, WSVN reports.
A spokesperson for Miami-Dade Corrections issued a statement that reads in part, "Arrestees who claim or appear to be of a particular faith are allowed to keep their head covering once it has been searched for contraband and the booking photograph has been taken."

The statement goes on to say, "We are committed to ensuring that individuals' faith-based beliefs and practices are respected and will review this incident to ensure compliance with our policies and this commitment."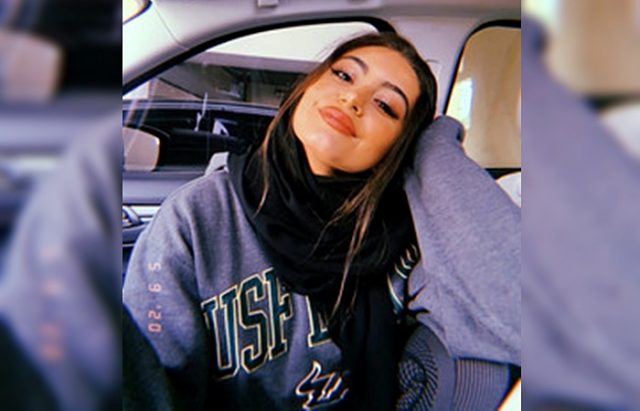 Massri insists that she was humiliated by being seen without her hijab and may seek compensation for mental suffering and an alleged violation of her constitutional rights. However, her claims seem to contradict her social media presence, as she has posted a recent photo of herself without her hijab.
In response to her case, some have accused Massri of using her hijab as an excuse to sue the department, pointing to the fact that she has on bold makeup, wears tight and revealing clothing, and suggestively poses for pictures. They claim that this defeats the purpose of the hijab, which literally translates to "modesty" in Arabic and is meant to disguise a woman's sexuality.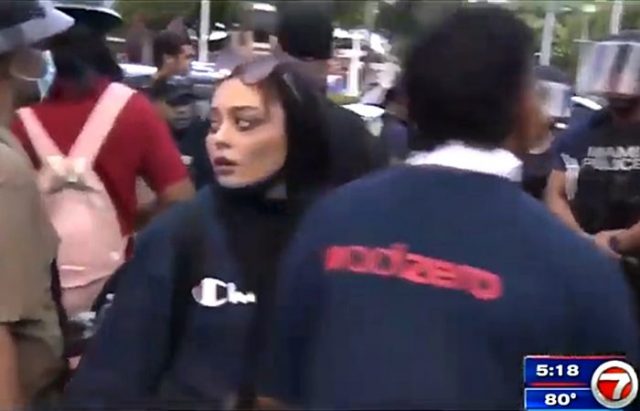 If Massri's claims are true, it's likely that a court will find that her religious rights were violated. Many police departments and county jails have policies in place to prevent this sort of thing from happening and to ensure that suspects are allowed to adhere to their religious beliefs.
If she goes forward with her complaint, Massri stands to gain a substantial settlement from the city. Unfortunately, it will come at the taxpayers' expense.