When a mother went in for a routine ultrasound, it looked like her baby was blowing a bubble. Then, the doctor broke the news, telling her to abort. She chose to do something else instead, and wait until you see the result of her decision.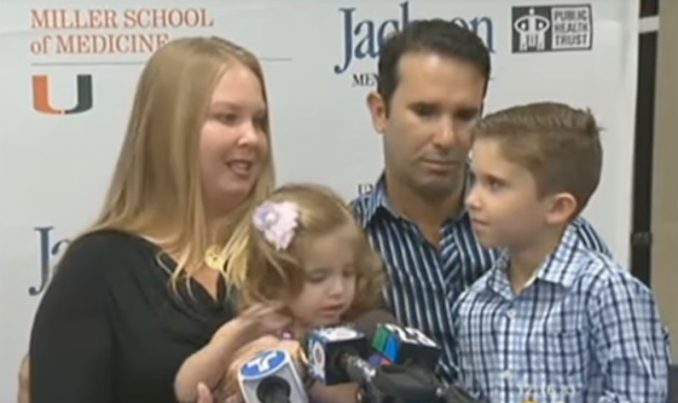 Tammy Gonzalez was excitedly expecting a daughter, but that joy would turn to torment and devastation when she went for an ultrasound. There, on the screen, it looked like her baby was blowing a bubble. As Tammy looked back and forth between the ultrasound monitor and the technician's terrified stare, however, she knew it was something much more sinister.
"Is that on me or the baby?" the concerned mother asked, pointing to a mass resting on her unborn baby's mouth that resembled a bubble on the screen. Soon, doctors broke the news that it was a teratoma, a large tumor made of different types of tissue, ballooning from the soft palate of the 17-week-old fetus, ABC News reports. Things only got worse from there.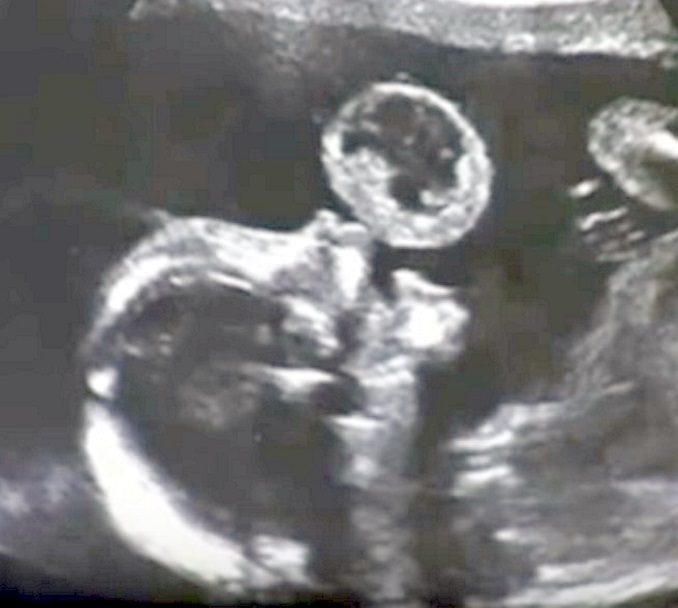 "They told me that type of tumor can grow so fast," Tammy recalled. "I said, 'There must be something we can do.'" But, her doctor felt it was hopeless, telling Tammy that she should consider terminating the pregnancy. If she didn't, there was a looming risk of a miscarriage. And, if by some miracle her daughter did survive, she would require several surgeries, Tammy was told.
But, Tammy could already feel her daughter kicking in her womb, so the thought of an abortion emotionally devastated the mother. She couldn't bring herself to do it. Instead, she decided to turn to Jackson Fetal Surgeons for a second opinion. There, she met with Dr. Ruben Quintero and Dr. Eftichia Kontopoulos. Little did she know then, those two doctors would become her daughter's saviors.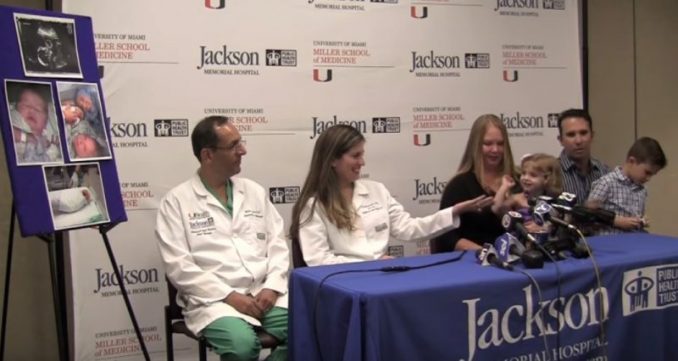 To her relief, Tammy was told there was another possibility. But, it had never been done before. The doctors suggested they attempt the first ever endoscopic surgery of its kind, using a laser to cut the tumor and remove it from Tammy's daughter's mouth — all while the baby was still in the womb.
"I said, 'I want to do this,'" Tammy recalled. "Let's do this." So, two weeks later, Dr. Quintero, the director of the Fetal Therapy Center at Jackson Memorial Hospital in Miami and a world-renowned fetal surgeon, operated on Tammy's daughter in utero. With the help of Dr. Kontopoulos, Dr. Quintero inserted a tiny camera and surgical tools through a quarter-inch incision in Tammy's growing belly.
As the doctor entered the amniotic sac with his instruments, the mother laid awake, watching the procedure, which was guided by ultrasound. "I couldn't feel the incision because of the local anesthetic, but I could feel the tube going into the sac," Tammy said. "It felt like a popping balloon."
With the camera inside the mother's womb, Dr. Quintero was able to get a closer look at the tumor and gauge the risk of cutting it off. "It was a decisive moment," explained Dr. Quintero, who is also the director of maternal-fetal medicine at the University of Miami Miller School of Medicine. "We went ahead and cut the stem, and sure enough the tumor fell right out."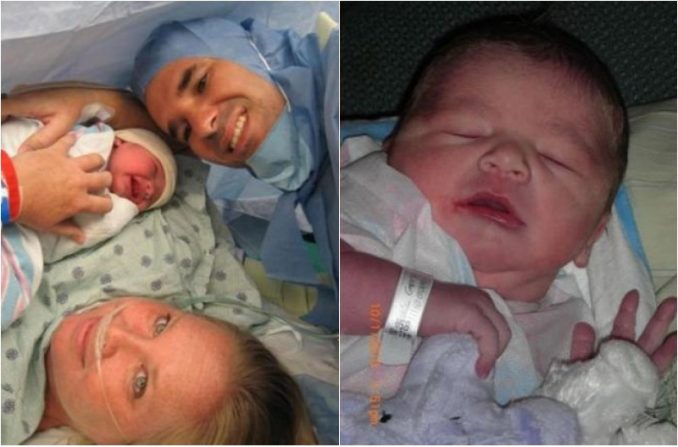 Tammy was able to watch the peach-sized tumor slowly float away from her daughter's face, and she could finally breathe a sigh of relief. "It was amazing," she emotionally recalled with a shaking voice. "It was like a 500-ton weight lifted off of me."
Four months later, Tammy gave birth to her daughter, who she named Leyna. "And, she's perfectly fine," Tammy said. Indeed, Leyna has grown into a perfectly normal, happy, healthy, little girl. "She has a tiny scar on the roof of her mouth. She talks; she drinks. She is my little miracle child."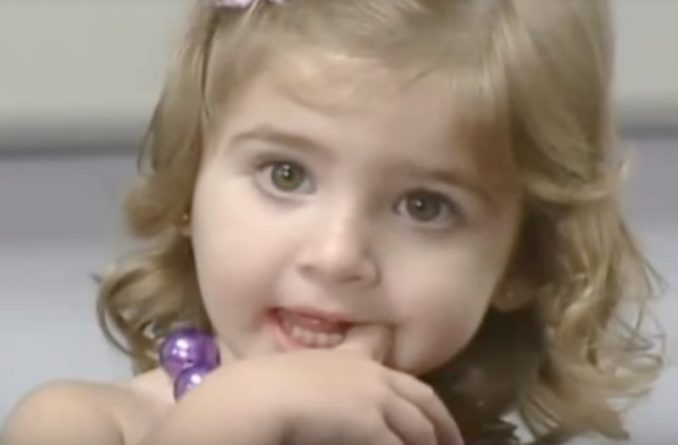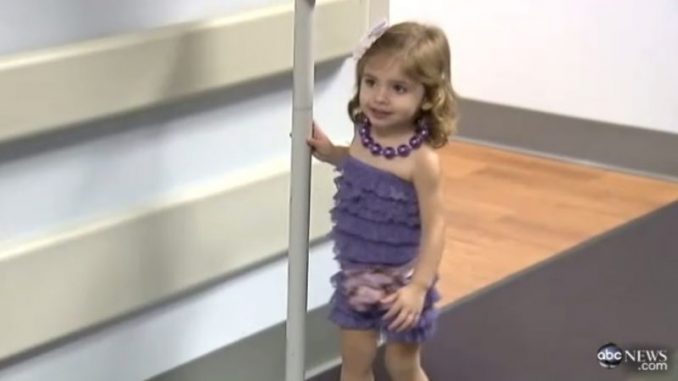 Since the procedure was the world's first successful removal of a fetal oral teratoma, the case was published in the American Journal of Obstetrics and Gynecology as the first of its kind. As Dr. Quintero was recognized later, a nearly two-year-old Leyna was in attendance — a testimony to his work.
According to Tammy Gonzalez, Dr. Quintero is a lifesaver. But, the doctor believes the mother should share in the credit. After all, it was her choice that ultimately led to the end result: a perfectly healthy little girl, living a normal life. "She's grateful that we offered her this chance," Dr. Quintero said. "But, we couldn't have offered her the chance if she hadn't had the courage."