In Virginia, a school district voted to remove police officers and instead hire mental health mentors. Just months into the initiative, school officials saw skyrocketing violence and begged the police to come back.
The Arlington School Board voted to remove School Resource Officers (SROs) from campus. Instead, the district decided to replace the officers with mental health professionals, reallocating $800,000 in funding to the new program. Within five months, the county schools were plunged into chaos.
As schools pursue the progressive political agenda, the children in their care suffer the most. With social justice at the forefront, academics have fallen by the wayside. Now, thanks to activists in the education system, even the general safety of the students is at risk.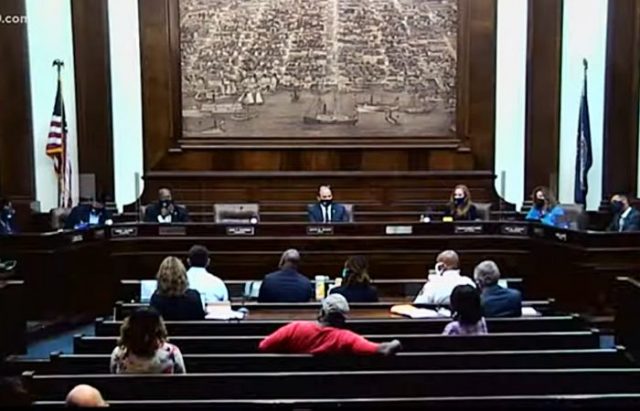 Videos began to surface showing the increasing violence at Alexandria middle and high schools. In separate incidents, students were filmed punching, kicking, and stomping both classmates and adult faculty members on and around school property, WJLA reports. Massive brawls continued to erupt and the violence spread throughout the community.
One video showed a fight in a school cafeteria. Another brawl was filmed in a parking lot as students kicked a classmate on the ground. Another video captured students beating an adult male at a nearby McDonald's. Eventually, a student was shot down the street. Another student brought a loaded gun to school. Yet another student was shot just blocks away from campus.
NEW: Video obtained by @LindsayAWatts shows brawl at Arlington's Yorktown HS. Police are investigating, but school admin didn't call them. Turns out they don't have to. I'll explain at 10/11. Fight first reported by @ARLnowDOTcom @fox5dc pic.twitter.com/Cck6Va20ec

— Evan Lambert (@EvanLambertTV) August 4, 2021
Months after the initial decision, the school board, city officials, and parents reconvened to address the increasing violence. They pleaded for officers to return to the schools.
"What person would watch this meeting tonight and say, 'This is where I want to send my kids, this is the school system I want to send my kids in that's governed by this relationship'?" Arlington Mayor Justin Wilson said.

"I'm pleading with the City Council this evening that we reinstate our school resource officers immediately," said Gregory C. Hutchings Jr., Superintendent of Schools, Alexandria.
After a 6-hour meeting, the city council reversed the decision, voting 4-3 to reinstate SROs in the schools. Still, officials weren't willing to make the reversal permanent and continued to look for an alternative solution.
"I'm willing to take that step back," said council member John T. Chapman (D), who had initially voted to defund SROs. "We know this program is not a silver bullet, but we have to do something here tonight."
Despite the grave safety hazard, city lawmakers still planned to adopt a "school safety coach" model, which would place unarmed, trained adults in schools to de-escalate violence, The Washington Post reports. The budget for mental health and mentoring programs also remains.
"I don't believe that the safety of our children is contingent upon armed individuals in the building," Aguirre, a former ACPS parent liaison, said in an interview. "I believe they can de-escalate and provide security without being armed."
Despite several objections to reinstating the officers, many pointed out the clear correlation between removing the police and the immediate and steady increase in violence.
"It has been proven in this short amount of time that we really do need our school resource officers," Hutchings told the board, adding that Alexandria may not necessarily fit into a "national narrative" about police.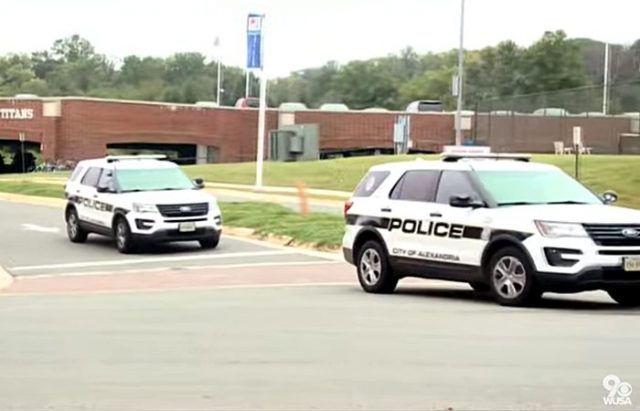 The council agreed to bring back the SROs in a desperate effort to do damage control. However, once the violence dies down, the anti-police activists will once again push to have them replaced with unarmed social workers.
The activists hate law enforcement when it's tamping down crime, but they plead for its help when evil is unabated. Sadly, it's not their safety at stake this time but that of vulnerable children.