Florida Governor Ron DeSantis made headlines for reportedly disrespecting "The View" after they offered him a proposal that he didn't like. Was it warranted?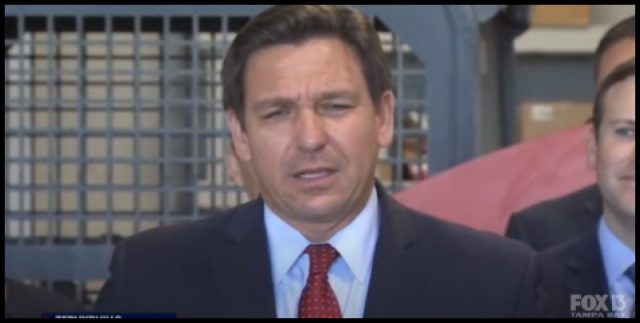 The View's producers reached out to Florida Gov. Ron DeSantis, hoping to book him as a guest on the ABC talk show. It's widely known The View leans politically to the left and has been rather "tough" in the past on Republicans. DeSantis is a staunch conservative and a graduate of Harvard, and it's reported he could be successful at going "toe to toe" with the ladies from The View. However, DeSantis initially wasn't informed of the invite to show.
According to Fox News, "Gov. Ron DeSantis was unaware his team declined an invitation for him to appear on The View until after the fact." That's when it came to light that DeSantis' aide, Bryan Griffin, posted an email he sent to ABC rejecting a request for an interview with the Florida governor, citing whether The View's hosts "were genuinely interested in hearing about his objectives."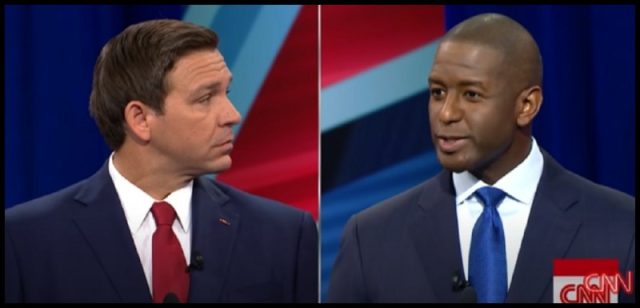 When the Florida governor found out The View asked him to be a guest, he aired his feelings about the talk show. "I didn't know that that had been declined until I saw it in the news, because I think my staff knows better than to even bring that to me," DeSantis said. "I don't need to be involved with some of the partisan corporate media. [The View's hosts] are free to say what they want. It doesn't bother me," DeSantis added. "But I don't want to give any of that oxygen."
DeSantis told Fox News his remarks about The View were backed up by the "scathing" rejection email his staff sent to them listing criticisms and insults that hosts Joy Behar, Sunny Hostin, and Ana Navarro said about him. According to the email, Behar said in 2021, "You're just short of calling [Governor DeSantis] a negligent, homicidal sociopath because that's what he is." Behar also said the Republican governor had a "white supremacist base."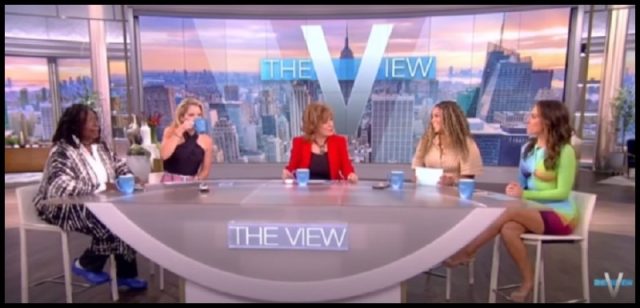 The email also included Hostin's comment: "Death-Santis … I think he's a fascist and a bigot. If you start coming after Black people, what comes next, right? Of course the LGBTQ+ community, and then women, and then other marginalized groups." Ana Navarro's remarks on DeSantis's policies were also included: "It's anti-Black., anti-gay, and anti-LBGTQ+ community. And for some reason, the Republican base responds to it." She also had this remark about his policies: "It's anti-American. It's what happens in Venezuela, it's what happens in Nicaragua."
Tom Jones, who writes for the Poynter Institute, believes DeSantis was wrong to turn down the interview. "It would be nice to think DeSantis could sit down and face some tough but respectful questions instead of ducking some pushback on his beliefs," he wrote. "And if he does have designs on national politics, he absolutely should face some pertinent questions and be able to confidently defend his positions — regardless of who is asking the questions."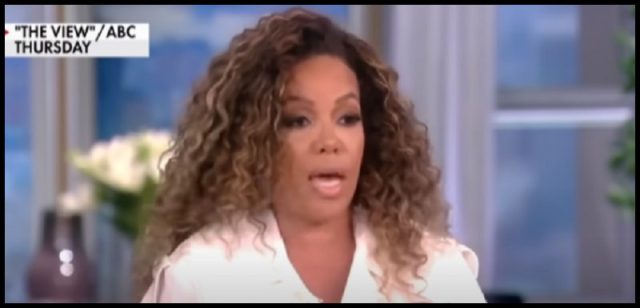 The Hill's reporter Joe Concha had a different opinion. "On what planet does anyone believe it's a wise idea for DeSantis or any conservative outside of #NeverTrumpers to ever appear with those who seek, not a spirited conversation on the big issues of the day (inflation, energy, crime, or border policy)," he wrote, "but simply to make themselves the story in their attempts to humiliate and embarrass a guest because of his ideology?"
Concha, who is also a Fox News contributor, claimed a DeSantis appearance on The View undoubtedly would be one of the program's highest-rated segments of the year, if not the highest. He also addressed those who claimed The View's hosts would be fair to DeSantis. "Again, who believes the questions would be 'respectful' given the past comments made?" he wrote. "It's completely conceivable to see Behar or Hostin asking questions like 'Governor, why are you putting your political ambitions ahead of the lives of children?' or 'Governor, your supporters also support the KKK. Will you denounce them?'"
The View began in 1997 and was founded by veteran news reporter Barbara Walters. However, sources close to the ABC talk show say its current culture and direction aren't what Walters would have wanted for the show. "It's like watching a family member spiral downward," says the source about the show. "It was described by people there as 'mayhem.'"
They also see Whoopi Goldberg as part of the problem. "Whoopi is the alpha. She's the moderator and a pop culture icon. This is not what Barbara Walters wanted and there was nobody there to push back," the source added. "There is no accountability [anymore] … part of being 'produced' means being told what you don't want to hear, so you get it right. When you make a mistake or look arrogant — it's important to not be surrounded by 'yes men.'" The one thing The View provides is controversy, and it produces very strong emotions — most people either love the talk show or hate it.