A Texas mother was enraged when she spotted a man peering through her teen daughter's bedroom window. However, when the voyeur decided to make a run for it, the mama bear wasn't about to let him get away.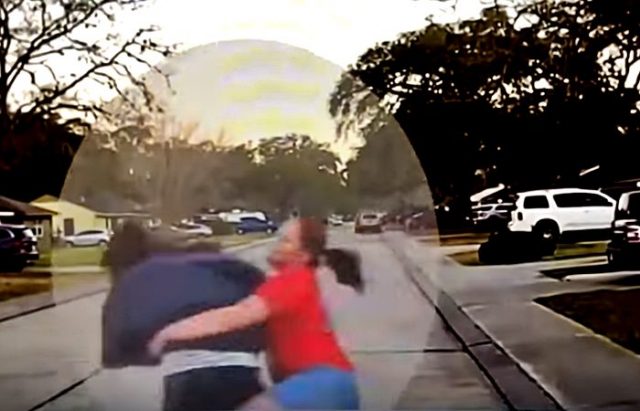 When Phyllis Pena drove back from the store early one morning, she spotted a strange man attempting to sneak a peek through her teen daughter's bedroom window at her Lake Jackson home, Click2Houston reports. Luckily, her daughter wasn't in her room at the time, but the fact that the peeper wasn't able to spy on her child didn't quell Pena's outrage any.
There are few things that provoke a woman more than someone messing with her children. So, when the Texas mama caught an alleged peeping Tom spying on her teenage daughter, the incident was more than enough to summon her unbridled fury even after the police had arrived.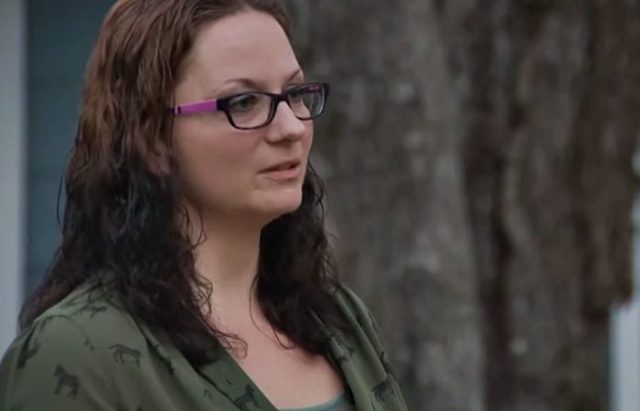 Initially, Pena scared off the man, identified as 19-year-old Zane Hawkins, who was quickly apprehended by police. However, as they were questioning him, the suspect somehow managed to make a break for it, fleeing across the street. Unfortunately for him, Pena was about to unleash her inner-mama bear.
"I figured the least I could do if I got him down, tripped him up, whatever, then they have a chance to get caught up," Pena said. "First instinct was just to make sure he didn't go any further."
As Hawkins sprinted toward freedom, Pena sprang into action. The protective mother instinctively took a linebacker stance before charging at the suspect, wrapping her arms around his torso, and taking him to the ground in a perfectly executed tackle. She then held him down until police caught up and handcuffed him.
"The cop fist-bumped me and he was like, 'Hey, so I heard the Texans are looking for a new linebacker,'" she laughed.
Pena says that the move didn't come from any experience or practice but was solely from some innate compulsion to defend her child. Simply put, she didn't want the man who allegedly tried to prey upon her daughter slipping through the police's fingers.
"My kids are my life and making sure I protect them, pretty much," she said.
While Lake Jackson Police Sgt. Roy Welch doesn't recommend that civilians put themselves at risk to stop a suspect, he admitted that he was impressed by Pena's skilled takedown. Sgt. Welch told Law & Crime that Hawkins has been charged with resisting arrest, evading arrest, and third-degree felony possession of more than 1 gram but less than 4 grams of a Penalty Group 1 controlled substance.
"It's not very often that we have somebody that actually steps in, puts themself in harm's way to assist in apprehending somebody," Welch said.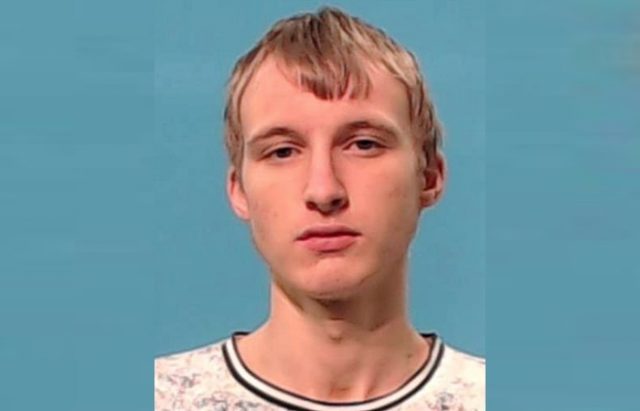 Phyllis Pena doesn't regret stepping in and taking action when she saw the man suspected of trying to spy on her daughter attempting to evade justice. She merely wants to see her children safe, and getting Zane Hawkins off the streets brings her other community members some relief.
As for Hawkins, we can't possibly know if he has any remorse over his actions. However, we can assume that he deeply wishes he had picked a different house for his criminal activity.