A serial sex offender who was suspected of assaulting numerous children suddenly died just 10 days after his arrest. However, the reason police are giving for his shocking death has left many scratching their heads.
For years, Los Angeles Police Officer Paul Razo was praised as a dedicated civil servant and even a local hero during his 24 years with the force. He first received national recognition when he was presented with the Medal of Valor for rescuing a man from a burning vehicle while off-duty in 2016.
Because of Razo's charisma and notoriety, no one suspected that he was hiding a sinister secret. However, when he was arrested for abusing numerous children in the most depraved ways, his stellar reputation was stripped and the monster behind the facade was revealed.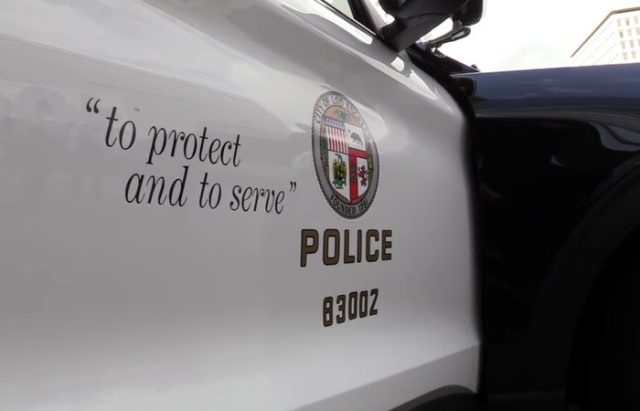 Razo, 46, was charged with eight counts of lewd acts on minors after several child victims came forward with sickening accusations. The LAPD officer was arrested and faced allegations concerning the sexual assaults of at least four underage boys, two of whom are his relatives, KTLA reports. The LAPD confirmed that a second internal affairs investigation was launched concerning the possibility of "similar behavior" in his past work history.
"Based on the nature of the allegations and Mr. Razo's access to children, detectives believe there may be additional unidentified victims," officials said in a news release.
Although previously locking up the criminals, Razo found himself on the receiving end of the law. Unfortunately for him, he would only be in custody for 10 days when a sudden twist of fate changed his outcome.
Less than two weeks after his arrest, Razo unexpectedly died in custody. The sheriff's department confirmed that the suspect had passed away suddenly, but initial reports gave little detail as to the reason for his mysterious death, simply chalking it up to a "preexisting medical condition."
"The inmate was within our custody when they were transported to Los Angeles County Medical Center for a preexisting medical condition. While being medically treated the inmate passed," said the sheriff's department in a statement. "The cause of death will be determined by autopsy by the Los Angeles County Medical Examiner-Coroner," they added.
While the public is surprised by Razo's passing, no major outrage over his death has arisen, likely due to the heinous nature of the allegations against him.
At the time of his arrest, Razo was living in Covina, California, with a woman he was dating. His girlfriend's two sons were between the ages of 9 and 12 when the abuse allegedly began. The Daily Mail reports that the boys "spent the night regularly" at his home with him. The LAPD has reason to believe there are more victims of Razo's abuse.
"The allegations of sexual abuse against vulnerable children in this case are deeply disturbing and it's particularly troubling that the defendant was a law enforcement officer at the time," District Attorney George Gascón said in a statement.
Of course, no one is particularly upset over Razo's death, given the nature of his alleged crimes. In fact, many have breathed a sigh of relief over the possibility that a dangerous predator is no longer threatening the community or costing the taxpayers.