An off-duty cop tried to help a female at an outdoor mall but quickly found himself being beaten and choked unconscious by a gang of teens. The officer was carrying his gun but never pulled it — and, the harrowing ordeal was all caught on video.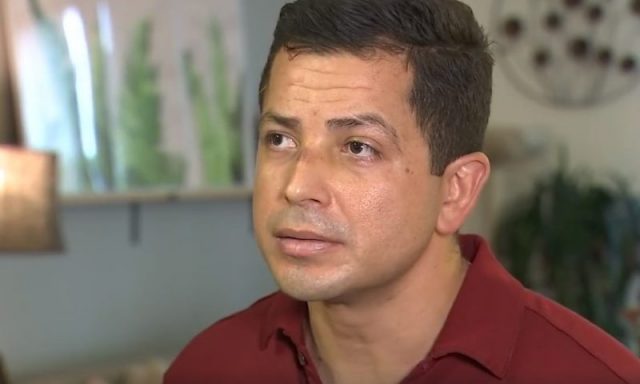 An off-duty California Highway Patrol officer and a former correctional officer at San Quentin Prison, who wanted to be identified only as Greg B, was at an outdoor mall in Emeryville on a Friday night when he spotted a female, who appeared to be being assaulted by a group of teens. He decided to step in, likely never imagining it would lead to him being beaten and choked unconscious by the gang of teenagers.
The female had approached the teens at the Bay Street Mall at about 8 pm, believing at least one of them had stolen her cellphone earlier. Surveillance video shows her appearing to confront one member of the group, seen wearing a white hoodie and red baseball cap. He apparently didn't appreciate the confrontation or the accusation, and in turn, he pushed the female at least twice.
Emeryville Police Detective Jaime Pardo said, "She confronted them asking for her phone back. During the confrontation, the juveniles got aggressive with the victim and began to assault the victim."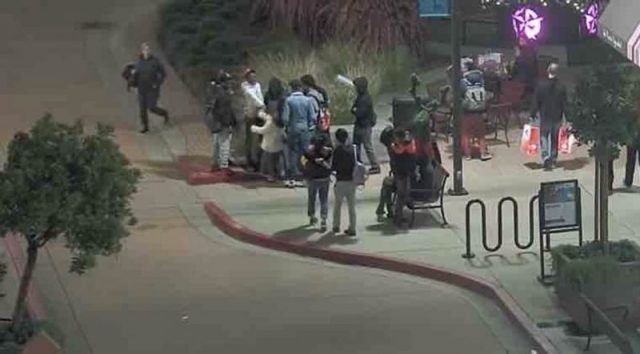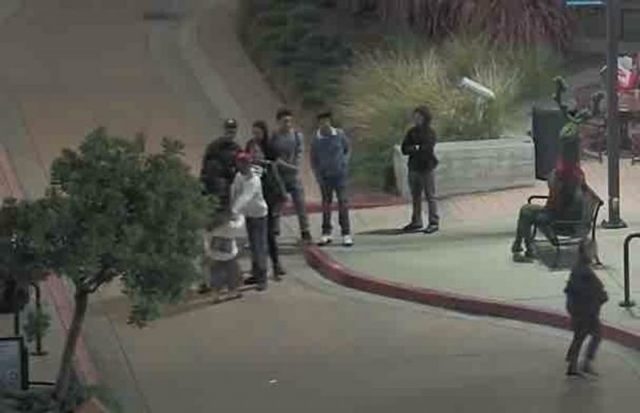 The commotion caught the attention of the off-duty officer, who decided to intervene on the female's behalf. Video of the incident shows Greg B, dressed in a blue jacket, black pants, and white shoes, trying to move the female away from the group. He tried to take photos of the group secretly, but a teen girl noticed what he was doing, which seemingly set off the teenage boy in the white hoodie and red cap.
"The group then turned toward him and became violent with him," Pardo said.
After Greg B snapped the photos, the teen in question went after him and started taking swings at him. Other members of his posse quickly joined in, even though two security guards were standing nearby when the attack commenced. Sadly, one of those guards actually retreated momentarily when the first punch was thrown. The off-duty officer tried to escape the vicious assault but to no avail.
"I know that when I let him go, he's going to swing at me. And I let him go. I push him and sure enough, he turns around and swings at me," Greg B explained. "I back up and that's when one of his friends came up behind me and struck me in the back of the head."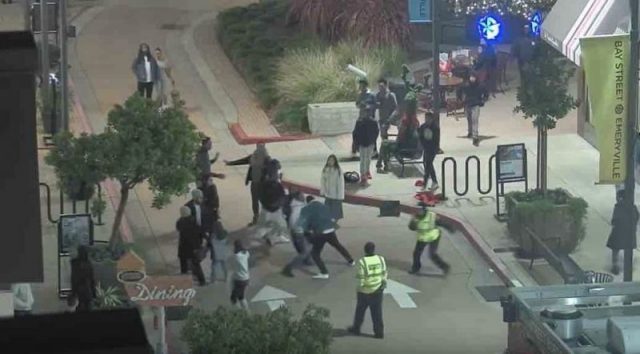 The group managed to grab Greg B, surround him, and take him to the ground with the security guards unable to keep the attackers at bay. The surveillance video captures the teens as they ruthlessly assault the officer while he's on the ground. Police in Emeryville said the teens hit the off-duty officer multiple times and even choked him unconscious at one point.
After regaining consciousness, Greg B pepper-sprayed one juvenile who was actively continuing to attack him. In an interview following the brutal assault, the off-duty officer told KTVU that his girlfriend had told mall security that he is a law enforcement officer. He called the incident "a melee" and said, "It was chaotic. It was a really scary situation." He admitted that it left him "exhausted afterward," both physically and mentally.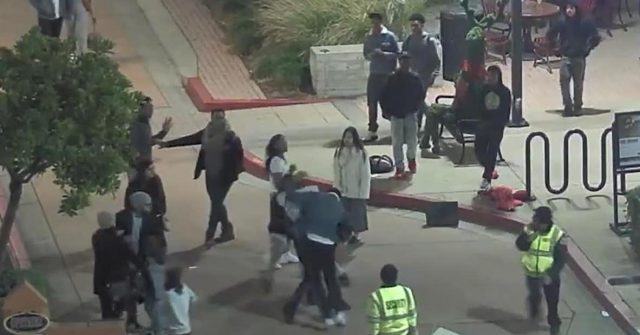 "It should have never gotten to this point," Greg B added but said that he never drew his gun, even though he had it on him. "There was a lot of restraint that had to be practiced," he admitted. "And, I had to do my best to stay in the moment," he continued. "I think this just came down to me not being able to look away and let this happen," he said, explaining why he got involved.
"I saw this young lady, and she was going to be in a very bad situation," the off-duty officer said, and this wasn't the first time he's made a similar decision to intervene. In fact, Greg B said it was the third time he had to step in and help someone at the mall. For his efforts this particular time, he suffered a concussion, a broken finger, and bruises.
The police department released the surveillance video of the beating. Although they were still looking for the other teens involved in the attack, two teens — ages 14 and 16 — were positively identified and arrested for assault, according to CBS Local.
This story represents a problem that's increasing at an alarming rate in our society; namely, teens who don't seem to fear authority or consequence and have a complete disregard for the law. Although they had no way of knowing this was an off-duty cop, mall security was in the vicinity and this was an adult. They still displayed a violent reaction and devolved into a mob mentality. That should concern us all.