A couple boarded their United Airlines flight on their way to their honeymoon when they noticed the plane was dumping gallons of fuel. The crew had no idea, so just moments before takeoff, the couple rushed to let them know, saving everyone from disaster. They were heroes. But, you won't believe how United Airlines thanked them.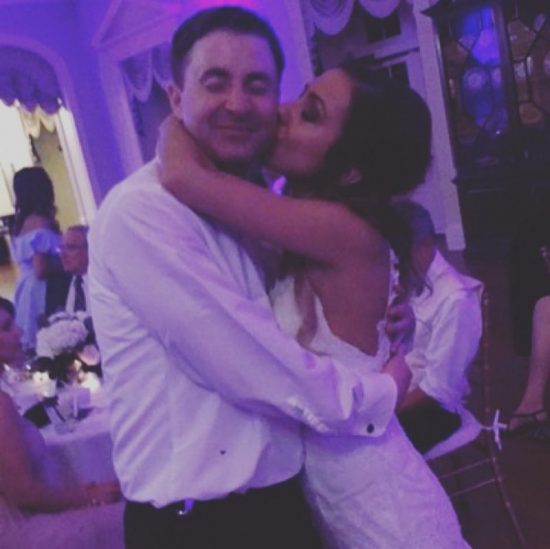 Mike and Rachel Brumfield were newlyweds headed from New Jersey to Venice, Italy, for their honeymoon when things took a turn for bride and groom. The pair noticed something strange after boarding their United Airlines flight at Newark Airport and glancing out the plane's window.
The couple quickly realized that there was fuel leaking from the edge of the plane's left wing — but leaking might be a bit of an understatement because it was gushing. It looked to be a potential disaster in the making for Flight 170, to be sure. However, when they tried to warn the crew, they were initially yelled at and told to sit down.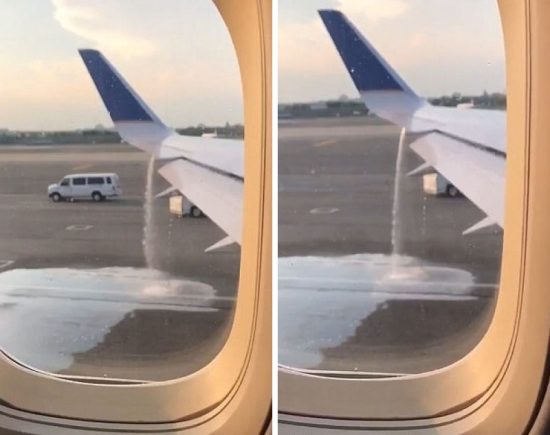 "I'm sitting looking out the window at the wings, and all of a sudden fuel started shooting out of the wing really really hard," Rachel Brumfield told the New York Post. "It was huge — it looked like a fire hose," she recalled. So, her husband persisted. "He's like, 'But something's not right.' They said, 'Is it an emergency?' He said, 'I don't know,' so they said, 'Go sit down.' They said, 'Everything's normal,'" Rachel said.
But, everything wasn't normal, and the 28-year-old bride and her groom likely saved the flight from potential disaster by persisting in pointing out the fuel leak to the oblivious crew. When crew members finally looked out the window for themselves, they then rushed to the cockpit, the plane's engine went off, and fire trucks came rushing toward the plane. However, the Brumfields didn't get a hero's thank-you when they ended up stranded by the airline. Instead, their treatment, which was eventually shared on Facebook, left social media users floored. No pun intended.
Although it's unclear where the 767's fuel leak originated or how much fuel was spilled, the United Airlines flight was obviously delayed for good reason. However, while other passengers were placed in a hotel overnight as the airline hoped to have them on a new flight the following day, the Brumfields never got a hotel.
Rightfully upset to see his new bride curled up on the floor when the two should have been celebrating their recent nuptials, Mike took to Facebook to blast United Airlines for failing to accommodate him and his wife during what was supposed to be their honeymoon trip, as the pair worried about making it to Venice in time for their cruise.
"My beautiful bride on our honeymoon. Thank you, United Airlines," Mike wrote, along with the photo of Rachel sleeping on the floor at the airport. "We saved your United Flight 170 from possibly crashing into the Atlantic, you praised us, saying you'd take GOOOOD care of us, then canceled the flight and disappeared," he continued. "We landed 11 hours ago. We're stranded. Every hotel booked. And they have no idea where our luggage is and don't seem to care," he added.
"We're supposed to be in Venice right now, starting a romantic day. But, luckily, several United Airlines employees have been super rude to us, so at least there's that!!" Mike wrote, sarcastically. "I will never fly United again," said Rachel, a professional pianist from Chicago who met her husband Mike at the dueling piano bar where they both liked to tickle the ivories. "Every person there was awful," she added of the airline.
Mike and Rachel were able to book a Delta flight at the last minute. United Airlines only gave them a food voucher and no accommodation. The newlyweds slept on the floor of the baggage claim area until 7:30 a.m. when a fellow passenger gave them his hotel voucher.
Luckily, the bad experience that started off their life as a married couple hasn't put a damper on things for the newlyweds who later announced on social media that they are expecting their first child.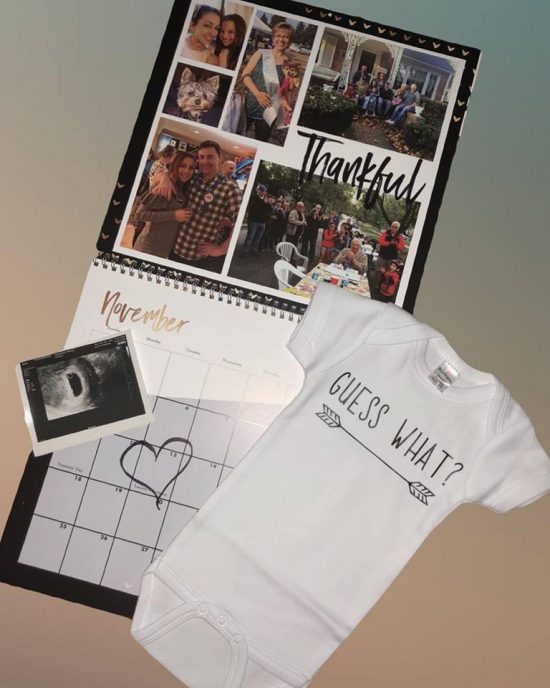 United Airlines issued a statement on the incident the following day but did not acknowledge Mike Brumfield's claims. "While taxiing to the runway yesterday evening, United flight 170 traveling from Newark to Venice, Italy returned to the gate due to a fuel leak and was later canceled," United Airlines spokesman Jonathan Guerin told the New York Post. "We apologize to our customers for the inconvenience. Our team helped provide customers with hotel accommodations for the night and are working to get them back on their way to Venice today."
Mike and Rachel Brumfield had a terrible experience during a time that should have been filled with fond memories, but that didn't happen, thanks to United Airlines. Their story is a great example of how not to treat a paying customer if you wish to stay in business.