A 9-year-old black girl hanged herself after her classmates allegedly bullied her over her friendship with a white family. "Why you riding with white people? You're black, you're ugly. You should just die," she was reportedly told, prompting her to do the unfathomable.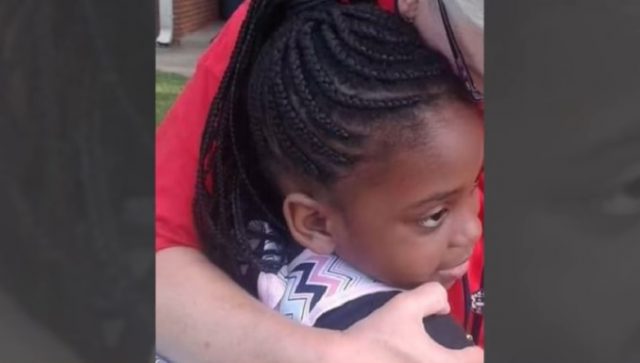 McKenzie Adams — a pretty, smart, outgoing Linden, Alabama fourth-grader — loved playing with dolls, riding her bike, cheer, and making funny videos with her cousins, according to Tuscaloosa News. The 9-year-old, straight-A student also loved math and traveling and wanted to be a scientist. Sadly, none of her dreams would come true. Instead, her family was left mourning her tragic passing and planning her funeral when McKenzie took her own life after being bullied by classmates.
Jasmine Adams, McKenzie's mother, told CBS 42 that a group of peers at school didn't like McKenzie and bullied her relentlessly. According to the grieving mother, her daughter was told things a 9-year-old shouldn't know, leaving her wondering where the other children were learning those things from, and the school failed to intervene, the mother said. Jasmine also said race played a factor in the bullying, but not in the way many might initially assume.
McKenzie Adams wasn't bullied for being black. Instead, she was mocked for being friends with a white family. "A lot of it was race. Some of the student bullies would say to her, 'Why you riding with white people? You're black, you're ugly. You should just die," Jasmine recalled, explaining that her daughter was good friends with a white boy whose family often drove McKenzie to school.
After McKenzie hanged herself, committing suicide at home, her lifeless body was found by her grandmother, devastating her entire family. "She was being bullied the entire school year, with words such as 'kill yourself,' 'you think you're white because you ride with that white boy,' 'you ugly,' 'black b-tch,' 'just die,'" her aunt, Atlanta TV host Eddwina Harris, said. "It's an emotional roller-coaster."
The family said they did everything they could to stop the bullying but feel the school failed to help them. After McKenzie was bullied at a school in Linden, her mother and grandmother complained to the state Board of Education that the fourth-grader was being mistreated by her peers. Eventually, Jasmine transferred McKenzie to U.S. Jones Elementary School in Demopolis, hoping to give her a fresh start.
Unfortunately, the family claims McKenzie began to suffer the same bullying at her new school. According to Jasmine, McKenzie informed her teachers and her assistant principal a number of times that she was being bullied. "She told me that this one particular child was writing her nasty notes in class. It was just things you wouldn't think a 9-year-old should know," the tearful mother recalled. "And, my baby to tell me some of the things they had said to her, I was like, 'Where are they learning this from?'"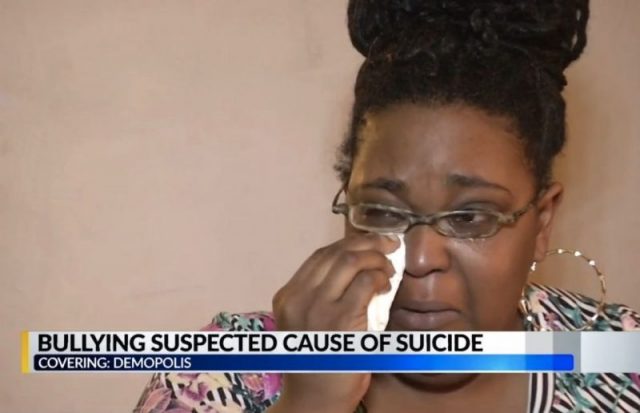 After McKenzie tragically took her own life, Jasmine scolded the school system for letting her daughter and her family down. "You have my child 8 hours a day, so that means that we have to trust you to do the right when it comes to the safety of our child. They didn't do that. They didn't do it, and it hurts," she said, through tears. "I just felt that our trust was in them that they would do the right thing," she added. "And, it feels like to me it wasn't, it wasn't done."
The school system is telling a much different story, however, saying they knew nothing about the bullying. After concluding an internal investigation, Demopolis City Schools said there were no findings of any reports of bullying by either the student or her family. "There have been no findings of any reports of bullying by either the student or family," a statement released by the Demopolis City Schools attorney, Alex Baswell, said in part.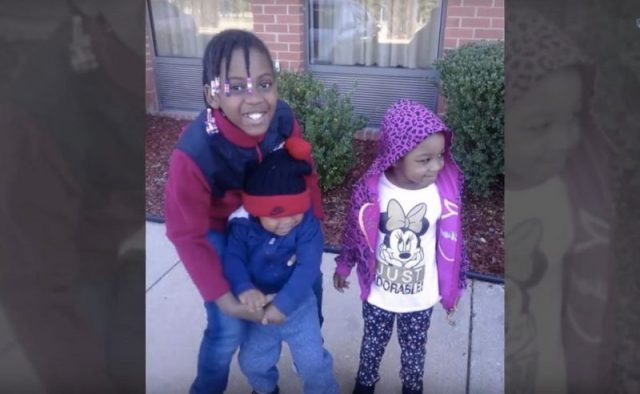 "The findings of this internal investigation are consistent with the results of the investigation of the Linden Police Department at this point in time," the statement added but admitted in the following sentence that the police investigation was still pending at the time of their statement.
McKenzie's aunt Eddwina Harris wants to use her platform as a television host in Atlanta to spread an anti-bullying message to prevent other families from experiencing the same tragedy. "God has blessed me to help others with my platform, and now it's time to help," Harris said. "There are so many voiceless kids. God is opening great doors for justice for my niece."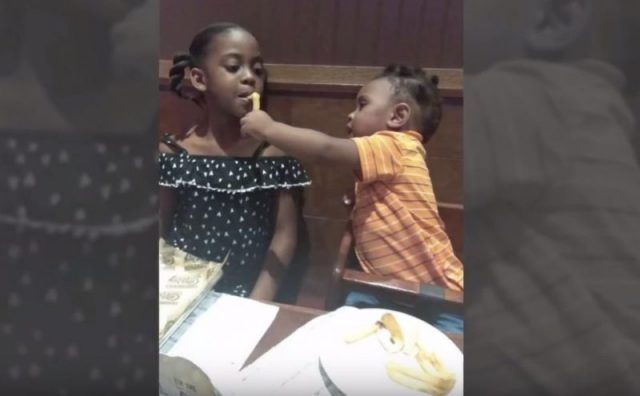 McKenzie Adams' death is part of a sobering trend in the U.S. In fact, hers was the second suicide involving a 9-year-old child in Alabama in as many months, according to CBS 42. But, the problem is far from being unique to Alabama. Although the causes are unclear, at the time of McKenzie's death, the suicide rate for children ages 5 to 14 in our country had almost tripled since 2007.
We can only hope that stories like McKenzie's remind parents and school officials to stay alert to signs of bullying. Those signs might include an unwillingness to go to school, falling grades, or sleepless nights, according to experts. Although this family's pain is unfathomable, McKenzie's death doesn't have to be in vain. Hopefully, her story will save others from befalling the same senseless tragedy.