When worshippers arrived at a Minneapolis mosque, they were shocked to find that someone had spraypainted 'hate speech' on the building. The offended community demanded a hate crime investigation.
With Muslim communities rapidly growing throughout Minnesota, which includes a large number of Somali immigrants, there has been a rise in cultural clashes. Unfortunately, some of these disputes have turned violent, resulting in self-segregation and the formation of enclaves in certain areas.
While local authorities certainly have a number of violent crimes on their hands, they are often inundated with reports of non-violent hate crimes. One such case that has made the mainstream media headlines is now garnering calls for a hate crime investigation.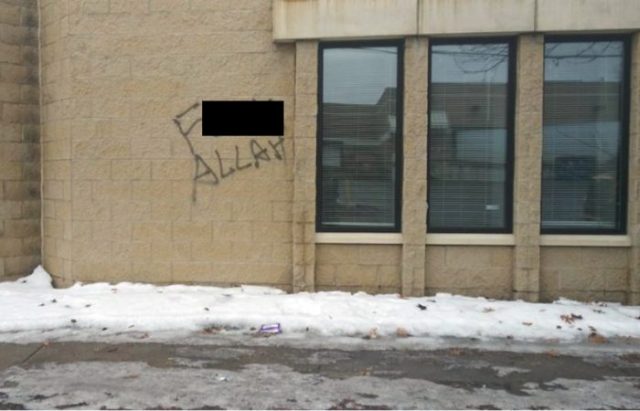 Just before Friday prayers, mosque-goers arrived at Masjid Al Nur in Minneapolis to find that their house of worship had been tagged by a suspected vandal, according to WCCO. However, the popular mosque wasn't the only facility that had reportedly been targeted by who they suspect is the same culprit.
In an alleged series of graffiti attacks, a Muslim-owned business was also tagged, but the exact location has not been named. Photos captured the messages "F— Allah" and "Allah is gay" on the business and "F—Allah" on the mosque, which is located nearby. The handwriting appears to have been committed by the same person in both cases.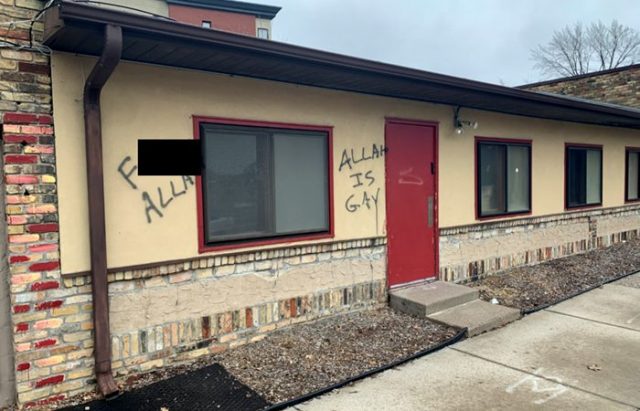 Although the damage to the buildings was minimal, the Muslim community has called for a harsh penalty for the culprit. According to the Council on American-Islamic Relations (CAIR), the organization has joined locals in pressuring authorities to treat the incidents as hate crimes.
Should the vandalism of Masjid Al Nur be treated as a felony hate crime?
CAIR-Minnesota came forward to call for the Minneapolis Police Department to assign a special task force for a possible hate crime. The organization called the vandalism "hate speech" against Islam and sought the maximum penalty for a felony hate crime.
"Sadly, these incidents have become all too common in Minnesota. We urge local, state and federal law enforcement authorities to investigate the apparent bias motive for this vandalism and for elected leaders to denounce hateful rhetoric fueling hate in our state and nation," said CAIR-Minnesota Executive Director Jaylani Hussein.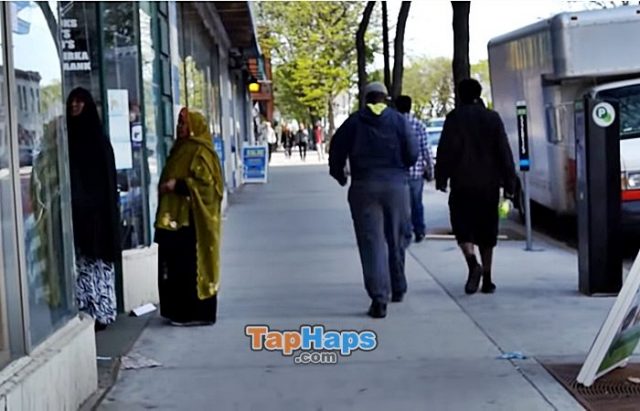 Police responded by increasing patrols in the areas where the buildings were vandalized, quelling some of the community members' fears. They also provided an additional presence in areas they believe are at risk to be targeted in similar ways.
CAIR claimed that "incidents targeting mosques and Muslim business" in Minnesota are at an all-time high. However, the organization provided no information confirming this claim.
It is unclear whether the Muslim organization would consider the terms "F—Allah" and "Allah is gay" as covered by freedom of speech in the First Amendment on their own. However, it is likely that the chapter wants the vandalism upgraded to a hate crime since it was spray-painted specifically on a mosque and Muslim-owned business.
No one should feel unsafe in their own community, especially in places of worship, regardless of their background or faith. However, the case warrants a closer look at what constitutes a hate crime and what should be considered simple vandalism.