A Minnesota mailman is facing felony charges after the owner of a dog on his route grew suspicious about the prolonged period of time that the postal worker was spending with his pet while delivering the mail. Concerned, the homeowner decided to watch surveillance footage captured on his property, and that's when he was left disgusted to see what the postman had done.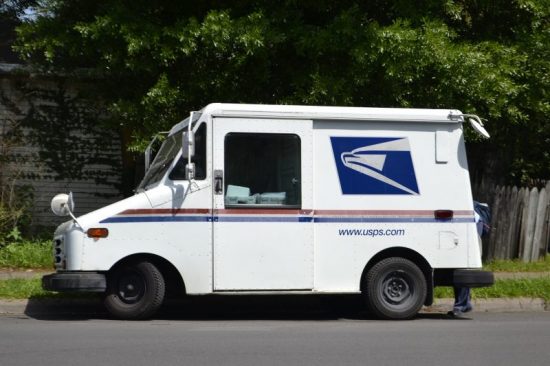 The owner of the animal in a rural area outside of the city of Crookston had noticed that his mailman, Brian Chapman, was spending an uncomfortable amount of time in his garage with his pet while delivering his mail and grew suspicious. So, the resident, only identified as TAL, decided to review surveillance footage. The owner shockingly found that the postman had entered his garage one afternoon, but he did much more than deliver a package.
As TAL replayed the security footage from his property, he was stunned and sickened to see what his mail carrier had done. In the video, the postman could be seen entering TAL's garage before setting down a package. The mail carrier should have then left the premises, but instead, he proceeded to rape TAL's dog.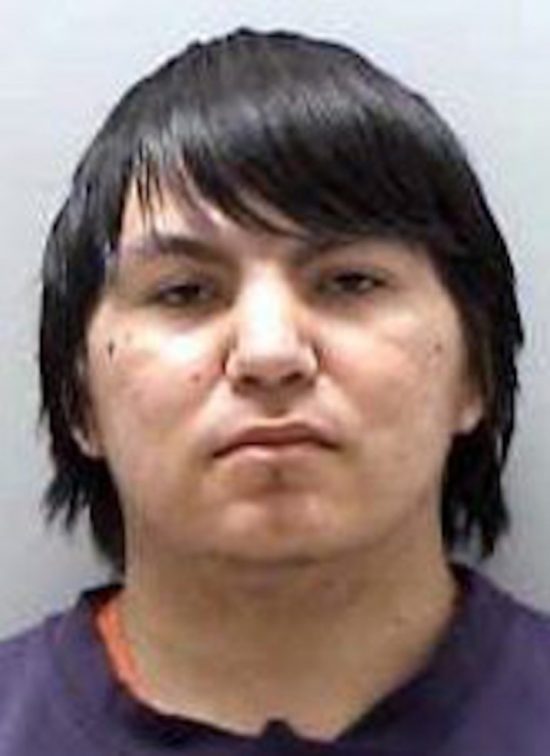 Brian Chapman, 21, is now facing burglary and bestiality charges for the vile act of having sex with the pet of a homeowner on his rural route after his customer reviewed the surveillance footage from his home and witnessed that the unthinkable had been done to his poor dog, according to The Smoking Gun.
Mail Online reports that Chapman has been charged with burglary, which is a felony, and bestiality, which is a misdemeanor. In court documents, Polk County Sheriff's Office Deputy Kyle Olson said Chapman was recorded on camera entering the garage around lunchtime and putting down a package before engaging in a "sexual act with a dog, which was in the garage."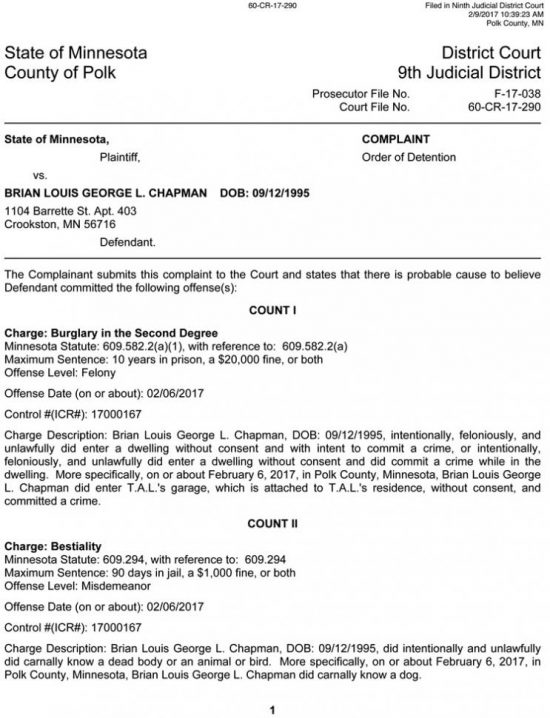 According to KFGO, "A substitute rural mail carrier has been charged with having sex with a dog near Crookston. Brian Chapman, 21, is also facing a burglary charge. Prosecutors say Chapman had sex with the animal in a garage while delivering a package to a home. The homeowner had a security camera in the garage and reviewed the tape since Chapman seemed to be in the garage longer than one would expect."
According to a criminal complaint, the dog's owner told police that he became suspicious after noticing "the mailman has been spending a long period of time in his garage." The man added that he was "going to call the post office to have them tell his mailman to stop going into his garage to leave packages."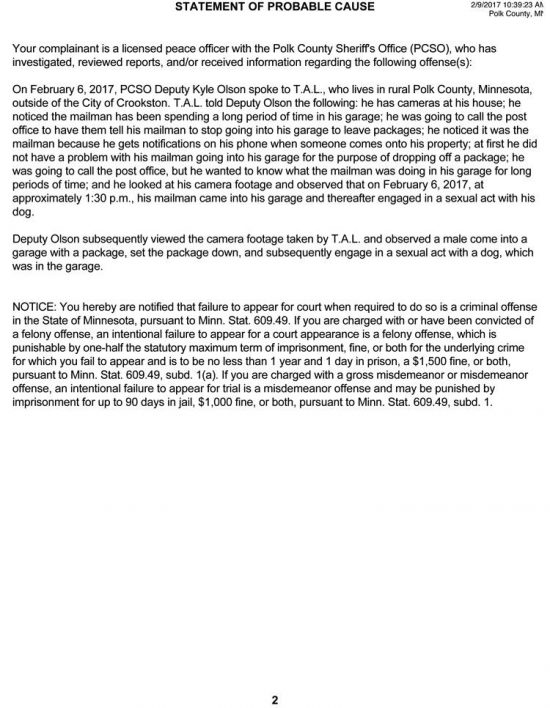 While he was not there when the mailman arrived, the homeowner "gets notifications on his phone when someone comes onto his property," which is outfitted with security cameras. The homeowner told police that he "wanted to know what the mailman was doing in his garage for long periods of time," so he reviewed surveillance footage.
It's a good thing that Brian Chapman is off the streets and can no longer harm any unsuspecting pups. Perhaps he thought that he could get away with his indecent behavior because he was working in a rural area without many prying eyes. However, he didn't anticipate his vile act being captured on camera by a resident's security system. This should be an open and shut case, thanks to that footage. Fortunately, there is no possible way that Chapman can deny his responsibility in this heinous crime. He's one sick puppy.