A woman, who decapitated her 5-year-old daughter because the girl asked her for cereal, claimed an insanity defense. She has since learned her fate.
Krystle Villanueva, a 27-year-old mother, was accused of the stabbing and decapitation death of her own 5-year-old daughter, Giovanna Larae Hernandez, as well as an attack on her father-in-law, Eustorgio Arellano. The Texas woman claimed to be insane, but that defense was rejected by jurors, My San Antonia News reported.
Eustorgio Arellano initially called police to the Kyle, Texas residence, where Villanueva lived with her daughter, Arellano and his wife Nancy, and their son, Refugio Hernandez Jr, who was also Giovanna's father. According to Eustorgio Arellano, he fled the trailer after his daughter-in-law had attacked him from behind, stabbing him in the back and head without warning. SWAT officers and crisis negotiators were dispatched to the residence after Arellano informed authorities that Giovanna Hernandez was still in the home with Villanueva.
As police were responding to surround the house due to the potential hostage situation, Villanueva called emergency services from inside the trailer and told the dispatcher she had killed her daughter because "she asked for cereal." She also admitted to stabbing Arellano, according to the District Attorney's office. After learning that the child may have been injured or killed, SWAT officers entered the home. What they found was horrific.
"I've been in this line of work for over 43 years — 11 years as a homicide detective," Hays County Sheriff Gary Cutler said. "This is one of the worst cases I've ever seen and been a part of. … It's very sad."
Villanueva was found in the front room, recently showered and completely nude. Giovanna Hernandez's body was located in a bedroom. She had suffered multiple stab wounds and was decapitated. Krystle Villanueva was taken into custody and found to have alcohol and marijuana in her system. Defense attorneys alleged that Villanueva believed "her daughter and her father-in-law had been replaced by clones and had to be killed to bring back her real family members," according to a release from the Hays County District Attorney's office.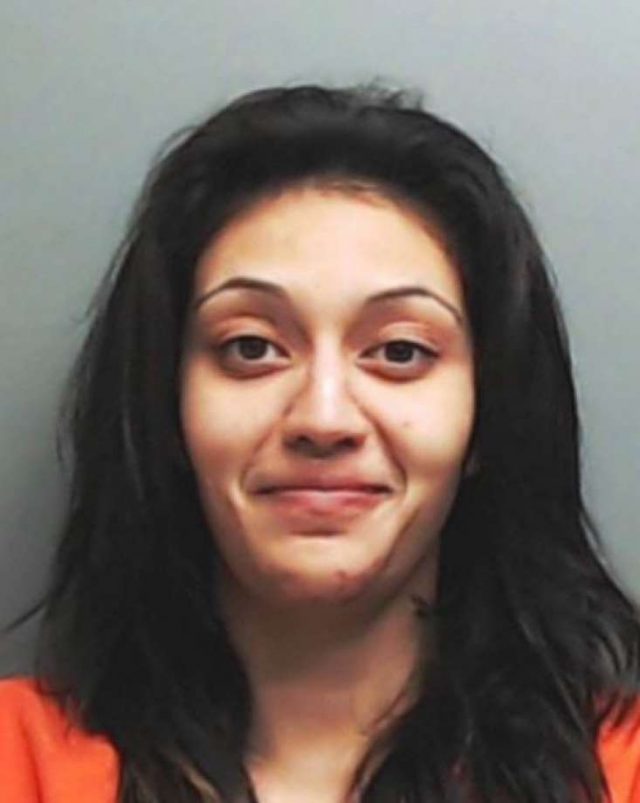 Urging jurors not to find her guilty by reason of insanity, Villanueva's defense presented evidence that she had been previously treated for mental health problems. The prosecution "pointed out that all such treatment coincided with prior drug abuse, and that the symptoms described by Ms. Villanueva at trial had never been observed in her prior to or after her arrest." On cross-examination, the defendant's psychiatric expert also conceded that marijuana use can exacerbate existing mental conditions and interfere with treatment.
Ultimately, jurors rejected the insanity defense and returned a guilty verdict. Following a two week trial, Krystle Villanueva was convicted of capital murder of a child under 10 and aggravated assault with a deadly weapon for killing her child and attacking her father-in-law. She was sentenced to life in prison without the chance of parole for her daughter's death as well as 20 years behind bars for the attack on Arellano.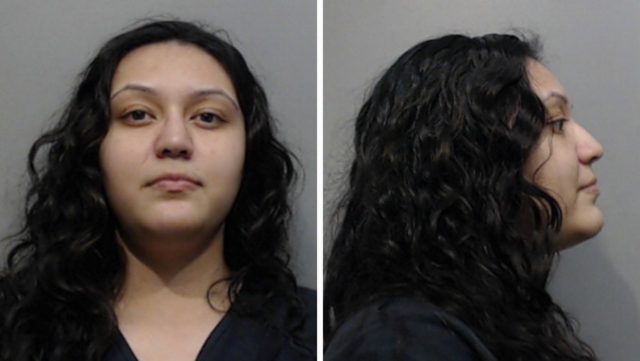 "A case like this leaves an unforgettable mark on everyone involved, especially the child's family," Hays County District Attorney Wes Mau said. "Every law enforcement member who worked on this case will forever be traumatized by what Ms. Villanueva did to her innocent daughter. I commend all the investigators and officers who endured this horror with calm professionalism so that justice could be done."
Let's hope that this case does leave an unforgettable mark on everyone involved, as well as everyone who reads it. We are often told that drug use is a victimless crime. Never forget, however, that a psychiatric expert conceded that even marijuana use can exacerbate existing mental conditions. That might not be a popular opinion, but it is an expert opinion. Sadly, the user might not realize the danger exists until it's too late. No drug or medication is without risk, and sadly, the threat isn't always to the user. In this case, a child paid for it with her life.