A woman was asked to leave a supermarket by an employee for being "basically naked." However, she says she was dressed appropriately. Now, the internet is arguing over who was in the wrong.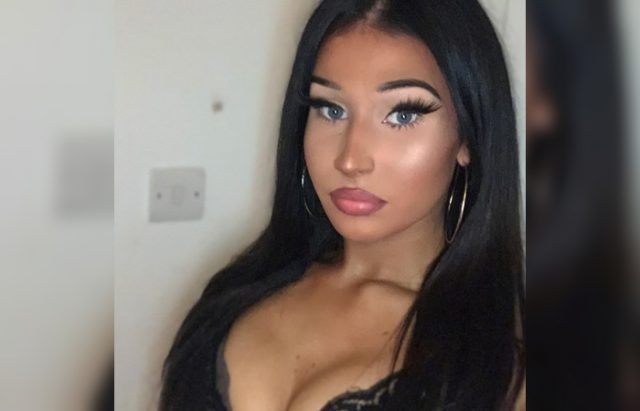 While shopping at a supermarket in the UK, 22-year-old Jaiah Fern was confronted by an employee who appeared visibly upset. Once he explained why he had approached her, the young woman couldn't believe her ears.
Despite fashion trends constantly pushing the limits of what should be considered acceptable attire, controversies centering around dress codes are still cropping up in public spaces. While most scenarios are obvious when it comes to who's gone too far, this incident has internet users engaging in a heated debate over who was wrong.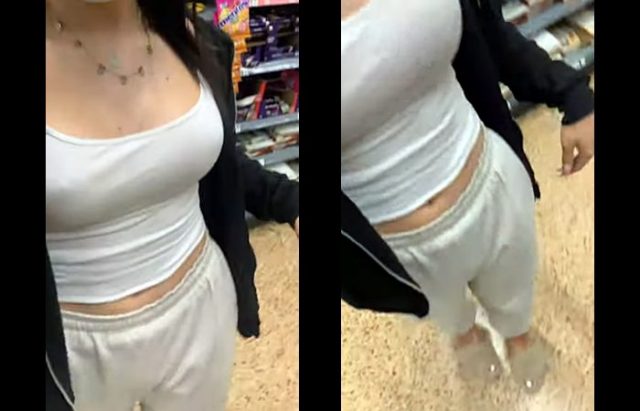 The video of the bizarre encounter begins with the employee, who is seen wearing an Asda jacket, telling Jaiah that he isn't "allowed" to have a girlfriend because of his immigration status. She asks what he's talking about, to which he replies, "I know the rules."
Jaiah then asks if he's making a complaint because of what she's wearing. The employee acknowledges that her outfit is the problem, adding that "we can see your body almost" before returning to his phone call.
"Right now the manager is coming, the manager for the night shift," he explains.
The employee then walks away to report the young woman for her attire. It is then that Jaiah turns the camera to her body, giving viewers a glimpse of what she's wearing. She pans up and down her body, revealing that she has paired a cropped tank top with a pair of matching sweatpants and an open jacket.
"So, I don't respect myself is what you're saying?" Jaiah questions the employee.

"No, not because you aren't [respecting yourself]," the employee says in broken English. "We have a policy in ASDA."
The employee then asks a coworker, "Where is Amran?" Jaiah interjects, "Yeah, bring the manager." The video then ends with the situation seemingly unresolved. She later uploaded the video to social media, giving a bit more backstory, the Daily Mail reports.
"So tonight in ASDA, Isle of Dogs, I was told by an employee that I wasn't wearing enough clothes, I wasn't respecting myself, that I'm basically naked and I shouldn't be in there," she captioned her post. "Honestly the most disgusting behavior."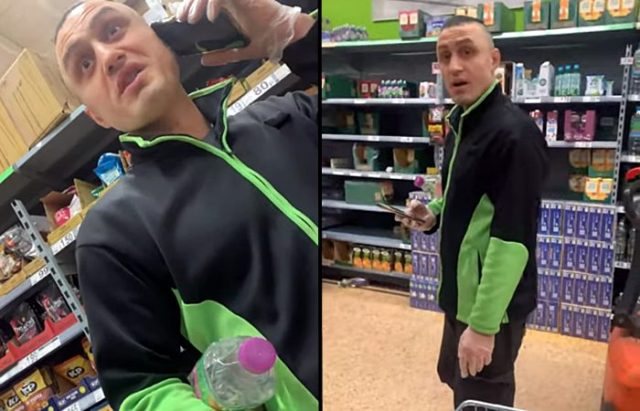 As the post went viral, Asda reached out to Jaiah about the incident. A spokesperson confirmed that that the company has no such policy and that an internal investigation is underway.
"As soon as we were made aware of this incident we launched an investigation within the store," the spokesperson explained. "We have been in contact with Jaiah to explain that this is not our policy and to apologise for the negative experience they had on this occasion."
Unsurprisingly, the internet was divided on the issue. Some commenters sided with the employee and others defended Jaiah and her choice of clothing.
"Why do people think it's ok to go out in pyjamas and slippers? What sort of slovenly behaviour is that teaching children. I agree with the guy to be honest."

"It's up to her how she dresses she was fully clothed, its the ASDA employee pushing his beliefs on someone else which is unacceptable."

"What happened to standards?"

"I personally don't see the issue. she's covered and looks respectable enough to go to the supermarket compared to what i have seen during late night trips to supermarket (people in dressing gowns, vest and boxershorts)."
The encounter has internet users split on how the situation should have been handled. For some, they see the confrontation as an impediment to one's right to dress as they choose. On the other hand, some wish to see a higher standard of dress in public, and they support a company's right to implement a dress code.
Since Asda has confirmed that the company has no such policy, Jaiah was definitely allowed to walk in dressed as she was. As such, the issue comes down to whether Jaiah's attire was appropriate for a family-oriented business, and people just can't seem to agree.