As a train approached, a suicidal father jumped off the platform and onto the tracks the moment a train sped through. However, bystanders couldn't believe their eyes the moment the girl's mother claims "angels" appeared.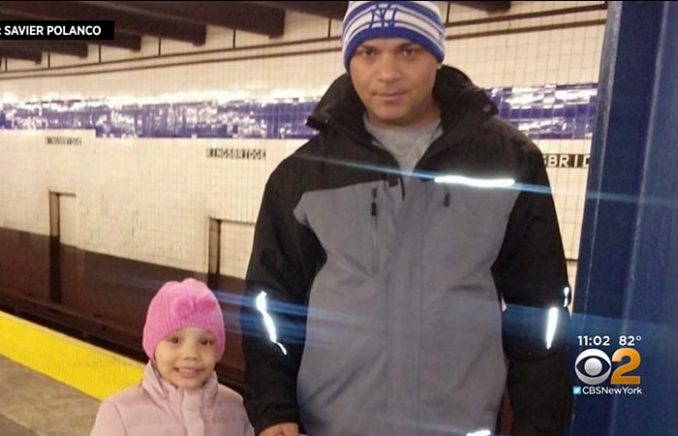 While New Yorkers were waiting for the morning train at a Bronx subway station, they were horrified when Fernando Balbuena-Flores and his young daughter jumped onto the tracks. Just as the train barrelled up to the platform, shocked onlookers watched helplessly as the 45-year-old father pulled a 5-year-old girl by the wrist off the raised platform and in front of the speeding engine.
With only milliseconds to react, bystanders screamed out in horror as the train sped over the pair, leaving everyone to believe that the father and his innocent child were dead. What they never imagined was that in witnessing the terrifying event, they were also about to witness a miracle.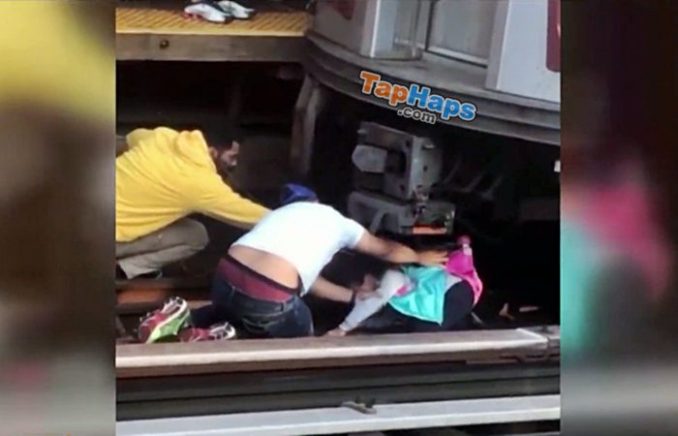 According to CBS2, commuters desperately flagged down the conductor, getting him to bring the train to a halt as the pair lay under the locomotive. However, instead of lamenting two horrific deaths, bystanders were shocked to discover that one of the individuals had veritably cheated fate.
As several commuters jumped down onto the tracks and peered under the wheels of the massive engine, they saw a terrified but safe little girl struggling to crawl out from under the train. Although the father had died instantly, the child was very much alive. Still in shock, witness Jairo Torres immediately went into emergency mode, calmly telling the child not to look back at her father but to keep crawling to the front of the train.
"She says 'What happened to my daddy?' I said 'Don't look at your daddy. Come to me. Crawl like a puppy,'" Torres said.
As soon as the little girl reached the opening, Torres pulled her into his arms before lifting her onto the platform, where she was consoled by commuters. Of course, Torres is now being hailed as a hero for unhesitatingly jumping onto the tracks while others could only watch in horror.
"I didn't do it because people call me a hero. I do it because of the baby. Because in my heart, I feel the baby is still alive. And then I'm all right. The baby is still alive," he said.
As it turns out, the child miraculously fell flat in between the tracks after being yanked onto the tracks by her father. Incredibly, she was positioned in such a way that the train passed over her body without incident. However, her mother says this was no accident.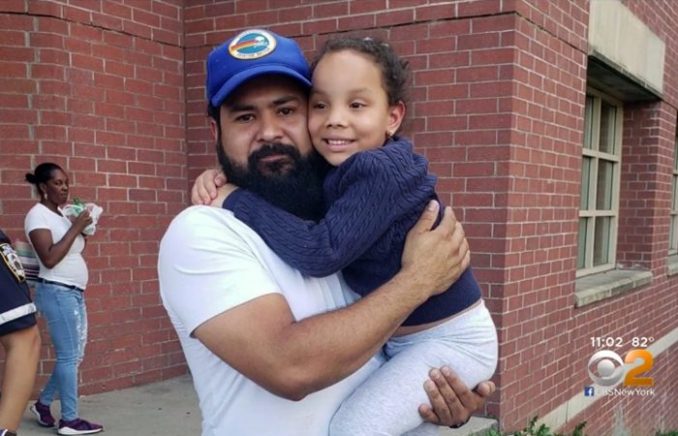 According to Niurka Caraballo, her daughter was saved by divine intervention that day. Despite Fernando Balbuena-Flores trying to take her life along with his, the grateful mother believes that it simply wasn't her time. Unbelievably, the child physically suffered only minor scrapes and bruises from the fall.
"My little girl is in perfect condition thanks to God and the angels that protected her," Caraballo said. "Those living angels with my little girl. Thank you, thank you."
Caraballo explained that she never could've predicted that her husband would do such a thing to himself or their daughter. She wasn't able to suggest any motive behind his suicide. While she grieves his death, she reiterated that she has every reason to be thankful for her daughter's survival.
"Everything is good except for the absence of my husband," Caraballo said.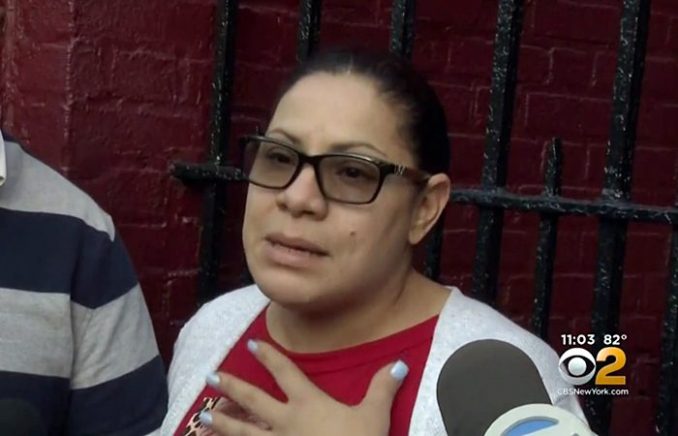 The deceased father's family and friends had no information for investigators. In fact, no one seemed to suspect that he was having suicidal ideations. Sadly, it was an unavoidable tragedy.
"He was just quiet. He just always to himself with the kids, so nobody knew what was going on," one family friend said.

"He was a good dad. I'm just surprised. Why would he do it?" another family friend said.
We may never know why this father would kill himself much less attempt to take his innocent daughter along with him. Thankfully, at least the latter part of his plan was interrupted by what can only be described as supernatural interference.