When Oprah Winfrey suggested that one fan should buy a particular gift that cost $100 dollars, the man told her it was a bit over what he could afford. That's when the billionaire's "entitled" reaction was caught on video, and she got torched.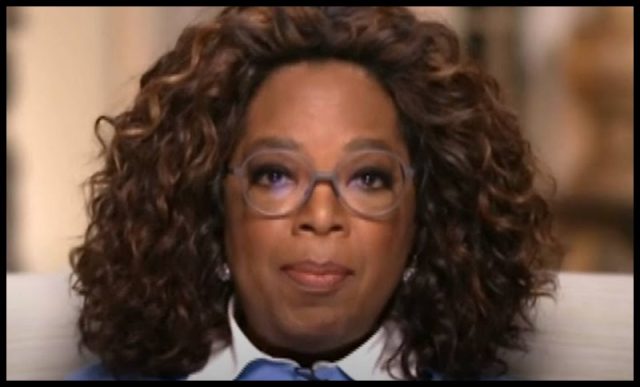 In a video posted to TikTok that has gone viral, Oprah Winfrey got slammed for her "out of touch" response. It all started when the "Queen of all Media" recommended that one fan, later identified as Colin Drummond, buy a jewelry box that she included on her annual gift round-up.
Drummond had told the former talk show star that he was looking for a gift for his ailing mom. "You know, a wonderful thing is that jewelry box that I had on 'Favorite Things,'" Winfrey suggested to Drummon, the New York Post reported. "That's too expensive for me," he responded.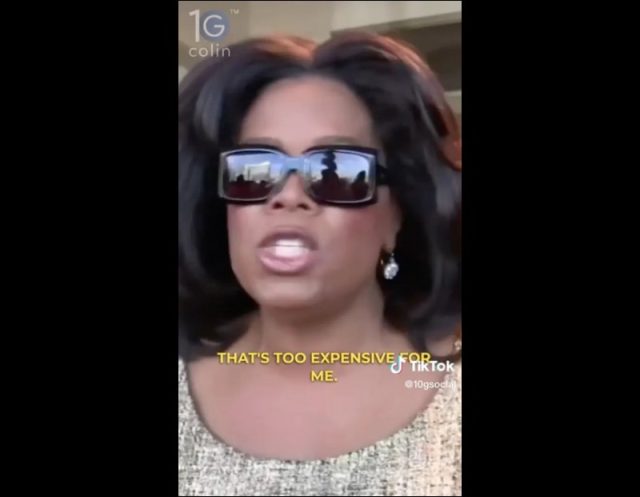 "No, it's not — it's really not," Winfrey replied. "It's, like, a hundred and some or dollars." Drummond, who works for TMZ, then replied that he was hoping to purchase something less expensive and within his budget. "Lower than $100," said Winfrey who seemed taken aback before Drummond explained that his mother preferred sentimental gifts.
"Uhh. OK, then this is the perfect gift for your mom," countered Winfrey. "You do a list of your top 10 reasons why you love her, and you make a beautiful card, and it's your top 10." While Drummond was apparently pleased with her second suggestion, commenters were not particularly impressed with the idea. Some people even suggested Winfrey was financially out-of-touch.
"The judgment when he said $100 was too expensive," one person said.

"She said oh you poor? I got a better gift for you," someone added

"She was SHOOK that $100 was too expensive. 'Do they even make things that cost less than $100,' " said another.

"Cause she's lived in her own world for years now where money isn't an issue that's she's lost touch with reality and real life and the struggles of today," posted another critic.

"Imagine how shook she would be if she found out what many women would do for ten bucks in her liberal utopia," wrote another social media user.

"Oprah spends more than $100 per meal," posted one Winfrey detractor. "She's completely disconnected from reality."
Oprah Winfrey is known to be one of the richest women in America and is reportedly worth $2.6 billion dollars. She spends much of her time in her sprawling Georgian-style mansion in Montecito, California. Winfrey has expanded her Montecito property, which she has named The Promised Land, over the years by purchasing neighboring estates. The main mansion includes six bedrooms, 14 bathrooms, 10 fireplaces, a chef's kitchen, and an expansive dining room.
Winfrey also had an entire second home built "for the sole purpose of reading the New York Times in the morning while drinking her tea," according to Vogue. Montecito is just one of the places where Oprah owns property, as she has various others around the country in places like Hawaii, Florida, New Jersey, Nashville, and Chicago.
Oprah Winfrey can easily travel to her various properties whenever she pleases on the $75 million private jet that she bought back in 2015. She has since revealed that she chose to purchase the private jet after a female fan approached her at Chicago O'Hare Airport and asked her for a hug.
Like many other wealthy celebrities, it appears as if Winfrey no longer has any concept of what it's like to live as a normal American. This is exactly what angers many middle-class citizens — when "out of touch" celebrities lecture us about their personal politics.