After a customer made a pretty serious accusation against a Burger King employee, a shooting erupted. The incident was captured on surveillance camera video, and an arrest has since been made.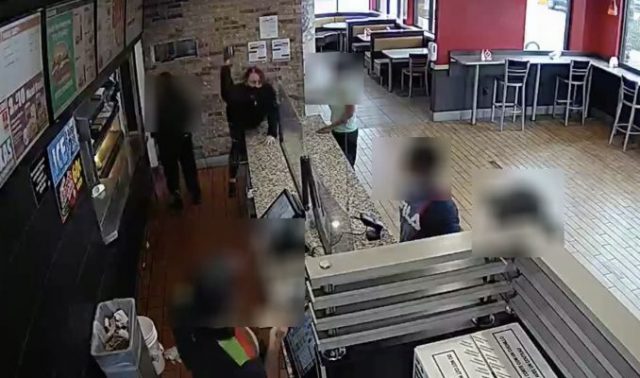 Dakota Kern, a 22-year-old Phoenix, Arizona woman, was hit with serious charges after a shooting erupted at a Burger King in Glendale. Kern's troubles began while she was riding in a car with three other people, including a friend who was picking up food as a driver for Postmates. While going through the drive-thru, a feud allegedly erupted over some confusion about the order, and Kern and her fellow passengers decided to take their issue inside.
After already arguing with staff in the drive-thru, the driver parked their vehicle in the parking lot and headed inside the restaurant with Kern and another passenger. Surveillance camera video from inside the restaurant then captured Kern angrily accosting employees, Fox 10 reported. During the violent argument between the customer and the employees, Kern alleged that one of the employees had used a racial slur.
Claiming that the employee had hurled the racial slur at her friend, Kern responded by yelling at two employees and throwing objects at the Burger King staff, hitting one employee in the stomach, The Blaze reported. After striking the employee, Kern attempted to leave. Not wanting to let her get away with her assault, Burger King employees went outside to capture a photo of her license plate.
When the confrontation moved to the parking lot, things only went from bad to worse. Rather than leave, Kern pulled a 9mm handgun and began to fire several rounds at employees, even going so far as to chase one of the employees around the back of the restaurant. With bullets flying, passing cars were struck — and the chaotic and terrifying encounter that took place outside was captured on surveillance video as well.
The employees ran back inside the store for their safety, but proving just how dangerous the incident had become, a stray bullet went through the back window of a car that was passing by the incident and hit the headrest of the driver's seat near the driver's head. Another round struck an unoccupied car, according to police. Thankfully, no one was hurt during the shooting, but one of the employees did receive abrasions to their stomach.
Dakota Kern would still pay the price for her dangerous behavior, and rightfully so. She was eventually arrested at her Phoenix home and hit with eight charges, seven of which are felonies, including three counts of aggravated assault with a deadly weapon. Although she initially claimed that she believed she saw a black object in one of the employee's hands at the time of the shooting, police countered her allegations, forcing her to admit that she had taken things too far.
"When [Kern] was confronted with the fact that she continued chasing and shooting at the victim as he ran away, she admitted to this and admitted it was not reasonable to continue shooting," the arrest report said, according to Fox News. Making matters worse, Kern was reportedly on probation for burglary at the time of the incident, leaving many to wonder why she was armed.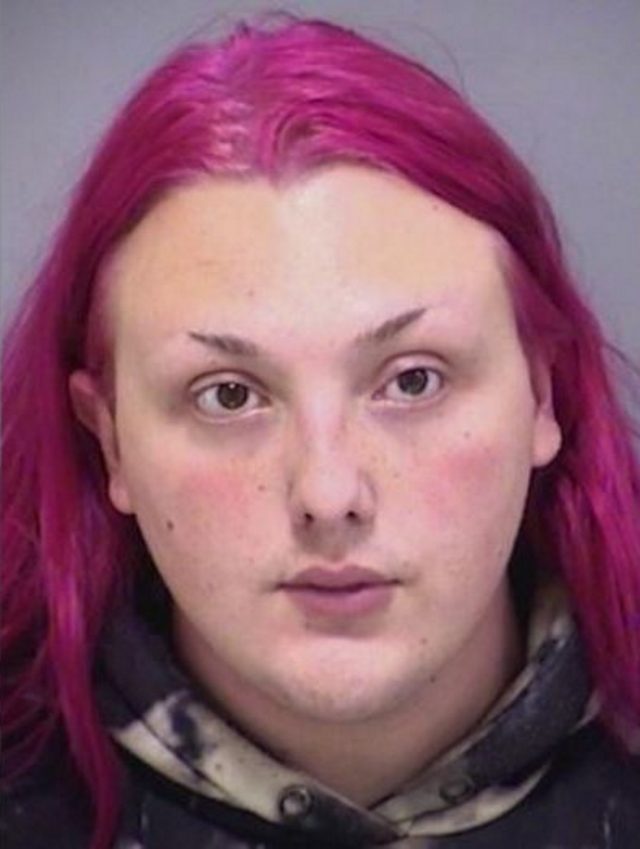 While using a racial slur is a disgusting thing to do, it should not result in a shooting. Even if it were justified, Dakota Kern ignored the first rule of gun safety: Always keep your firearm pointed in a safe direction. The fact that a bullet struck a passing car and lodged in the driver's headrest proves Kern wasn't certain of her target, her line of fire, or what lied beyond her target.
All of which, combined with the fact she was already on probation, clearly indicate that this woman had no place having a firearm. It's people like this who ruin it for the rest of us, and she's just lucky that an armed good Samaritan didn't witness her gunplay because the only danger I saw, that would justify firing a weapon, was coming from Kern herself.