A notorious criminal was shot and killed while he tried to wrestle a police officer's gun away from him. However, the deceased man's family has an unmistakable message for the officer who made the fatal shot.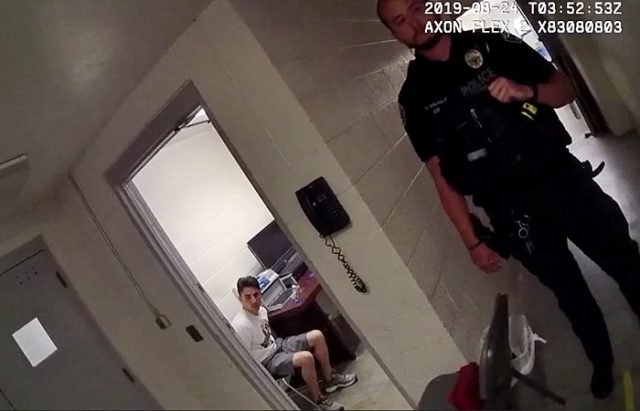 West Valley City Police were called to a local business where a clearly intoxicated man was causing a disturbance at his girlfriend's place of employment. Upon arrival, officers detained 31-year-old Chad Breinholt, who had a blood-alcohol content of over three times Utah's legal limit.
"It's a fast spiral," Breinholt once admitted during an interview. "It's a slippery slope. And before you know it, you're stealing from your own family, breaking into houses, breaking into cars — anything you could do to get an hour-and-a-half high."
Breinholt was a known drug addict and criminal, and his girlfriend warned that he was possibly suicidal, PBS reports. He had driven to the business while severely intoxicated and was arrested for DUI. He was then taken in for processing, and it was then that things turned deadly.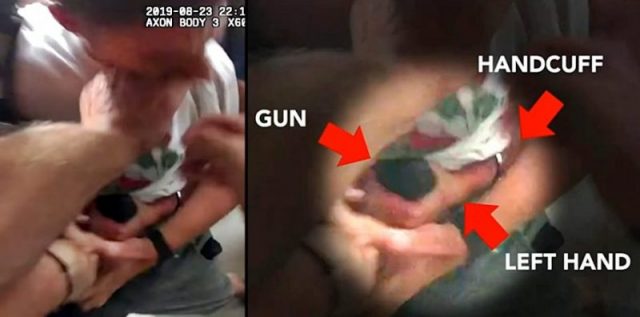 While handcuffed behind his back, Breinholt removed his shoe and held it behind his back before standing up and warning an officer that he had a gun in the shoe. When the officer tried to take the shoe away from him, a scuffle broke out.
As the first officer tried to restrain Breinholt, a second officer attempted to pry the shoe from the suspect's hand. In an instant, Breinholt let go of the shoe, reached his hands around his left hip behind his body, and grabbed the first officer's holstered firearm. Upon hearing the officer yell, "F—! He's got my gun!" Sgt. Tyler Longman rushed in and drew his service pistol, firing a single round at point-blank range, killing Breinholt almost instantly.
Bodycam footage from five police officers captured the different angles, allowing investigators to easily assess whether Sgt. Tyler Longman should be criminally charged. After a lengthy investigation, Salt Lake County District Attorney Sim Gill ruled that the sergeant acted within the law when he shot Chad Breinholt.
Gill wrote in his findings that Longman "was faced with a deadly force situation in which it appeared possible that, unless Mr. Breinholt was stopped, he would not stop grabbing Officer Atkin's gun from his holster."
However, Breinholt's family isn't satisfied with the DA's ruling. His mother and brother insist that Sgt. Longman shouldn't have even been allowed to carry a gun because he was involved in two other shootings in his nearly 15-year career, despite both being justified.
"Chad needed help," Breinholt's mother said. "You look at some of the body camera footage prior to the shooting, and they weren't helpful to him. They contributed to his depression. And the fact that this was Officer Longman's third killing — how is that possible, that an officer can remain on the force and carry a weapon?"

Despite his struggles with addiction, "He was such a talented musician. And he was so spiritual. He was just good and kind hearted and he just wanted to do good. He wanted to be a good person. He would never harm anybody. He wouldn't do that. He was a good person."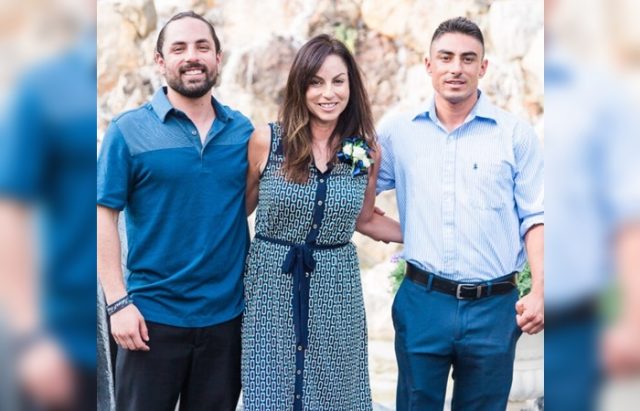 Longman has never faced disciplinary action in the entirety of his career and has been cleared of wrongdoing in all three shootings. In the first incident, he shot a man who aimed and fired a gun at him. The second incident occurred during a hostage situation. Longman shot and killed a man who had dragged a woman into the street and was holding a knife to her neck.
Still, the family doesn't want to hear about the reasons that Longman fired upon the suspects. They simply want him gone and won't rest until he's been criminally charged.
"It was his third shooting," Breinholt's mother said. "I'm concerned for that community that this officer is allowed and empowered to behave like this."

"Once you have a pattern established, which I think this is, after two shootings, at least there should have been some retraining," Breinholt's brother said. "There should have been some serious investigation. There should have been some discipline. And he should not have been allowed to continue to carry a gun and interact with the public."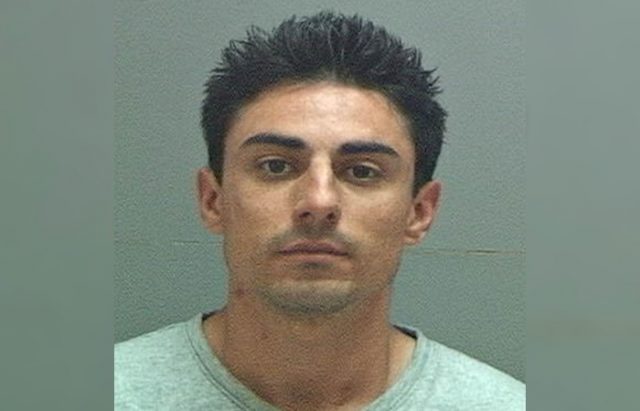 The family insists that Chad Breinholt was a "good" person who merely struggled with substance abuse and mental issues. They don't want him judged by the entirety of his adult life, yet they have condemned Sgt. Longman for being involved in only two previous shootings in the whole of his 15-year career.
As tragic as it is to lose a loved one, especially a child, the facts remain the same. Any individual reserves the right to use deadly force when their life is in immediate danger, and the powers that be have determined that this was indeed the case.