A Muslim mother and her legal team demanded a teacher be fired for "forcibly removing" her daughter's hijab in class. The teacher was left with no choice but to share her version of the events, which is a much different story.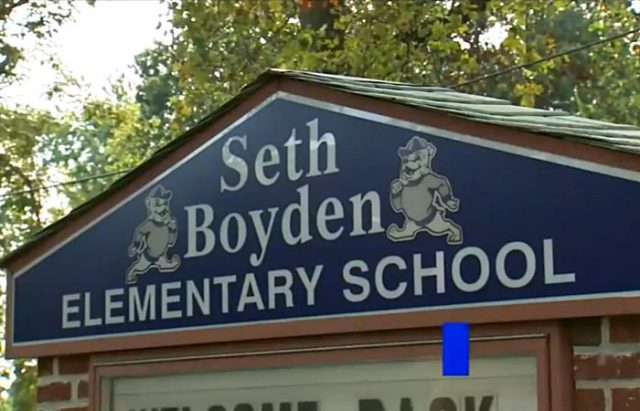 Cassandra Wyatt was adamant that a New Jersey teacher "pay" for allegedly ripping off her daughter's hijab. The incident is said to have taken place at Seth Boyden Elementary School in Maplewood in front of a classroom full of students. However, the accused is telling a completely different story.
WABC-TV reports that Wyatt decided to pursue action against her daughter's teacher, accusing the educator of "forcibly removing" the child's Islamic head covering. The mother claimed that her daughter was traumatized from the incident and subsequently doubted her faith.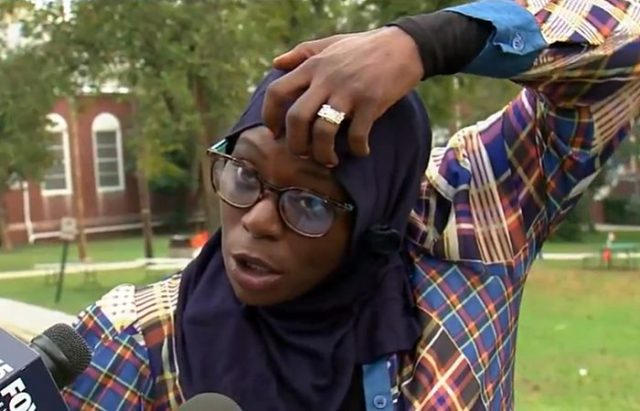 Cassandra Wyatt claimed that her daughter, Sumayyah Wyatt, was wearing a hijab to class, as she always does, when the teacher randomly ordered her to remove it. The mother said that when her daughter refused, the teacher came over and ripped it off in front of the entire class.
"She had to know that that was my baby's hijab and what she did was wrong. She has to pay for that," Wyatt said.
Wyatt procured the help of an attorney as well as the New Jersey chapter of the Council on American-Islamic Relations. Ultimately, they wanted to see some sort of punishment for the teacher, whether that be removing Sumayyah from her classroom or firing her.
"Ultimately, the teacher succeeds in pulling the hijab off her head, followed by a bizarre statement which is, 'Your hair is beautiful,'" the attorney said. "It is incredibly disturbing. It is very, very, symbolic of disregard of her religion and certainly something that has affected my clients overall."
CAIR-NJ released a statement to the media, demanding the immediate firing of the teacher without an investigation or even hearing her side of the story. They also labeled her an Islamophobe, accusing her of religious bigotry and bullying tantamount to child psychological abuse.
"We call for the immediate firing of the teacher," Executive Director Selaedin Maksut said. "Anything less is an insult to the students and parents of Maplewood. Forcefully stripping off the religious headscarf of a Muslim girl is not only exceptionally disrespectful behavior but also a humiliating and traumatic experience. Muslim students already deal with bullying from peers, it's unthinkable that a teacher would add to their distress. Islamophobia in our public schools must be addressed in New Jersey and nationwide. Classrooms are a place for students to feel safe and welcome, not fear practicing their faith."
Despite their claim, the teacher is telling a very different story. According to her attorney, Samantha Harris, Sumayya was wearing a hoodie and was asked to remove the hood because it was blocking her vision. When the teacher realized that the child was using her hoodie in place of her usual hijab instead of over it, the educator told her it was okay to keep it on.
"[The teacher] did not, as has been alleged, forcibly remove a student's hijab or tell a student that she should not have to wear a hijab. In accordance with school policy, [the teacher] directed a student in her class to pull down the hood on what appeared to be a hooded sweatshirt because it was blocking her eyes — and immediately rescinded that request when she realized that the student was wearing the hood in place of, rather than on top of, her usual hijab."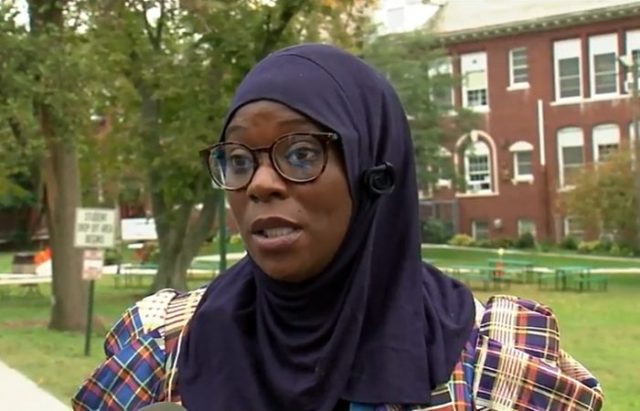 Harris explained that the false allegation has been sensationalized and spread across social media, ruing the reputation of a veteran teacher and placing her in life in danger.
"The misinformation shared on social media has caused tremendous harm to [the teacher] — a teacher who, after more than 30 years of devoting her heart and soul to children of all backgrounds, has now had to ask for police protection due to the threats she is receiving following the dissemination of false information on social media."
South Orange Maplewood School District released a statement pending an investigation. They assured that they provide faculty and staff members with "anti-bias and anti-racism training" to ensure these types of situations don't happen.
"The district takes matters of discrimination extremely seriously," officials said in a statement. "We remain committed to diversity, equity, and inclusion throughout our schools, including providing anti-bias and anti-racism training for all educators in the district on a regular basis."
Disturbingly, far too many people have taken a second grader's extreme accusation as an undisputed fact, ignoring the teacher's defense. This is particularly disturbing since the teacher's career, reputation, and safety are on the line.
Even if the teacher is innocent, the damage is already done. Of course, that's what happens when people treat the claim of someone shouting "racism" as a proven fact instead of waiting for the evidence to come out.