Police officers were horrified to discover that a woman had placed her 8-month-old baby in a freezer and closed the lid, leaving the infant to die a miserable death. However, what was even more disturbing was the judge's special gift that the smiling, murderous mom received.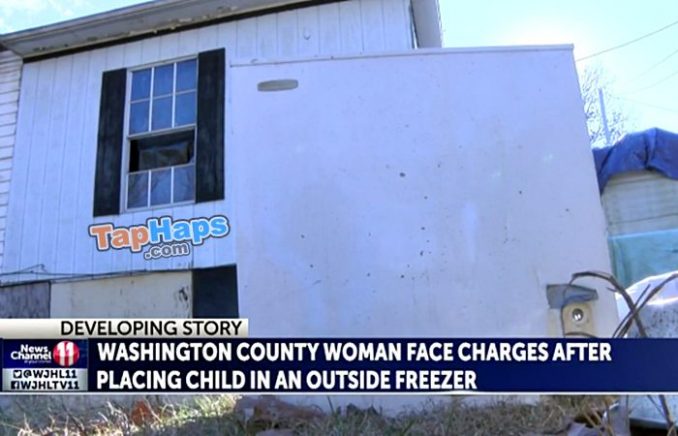 When Tennessee residents saw 19-year-old Brittany Smith standing with her baby next to an unused freezer in their backyard, they thought the young woman was acting strange. However, they had no idea that the teen mom was planning a heinous end for her innocent child.
Any new mother knows that raising an infant is difficult work. Still, most mommas wouldn't dream of harming their little one. Unfortunately, the natural instinct to protect one's child from danger at all costs just doesn't seem to be engrained in every mother.
FOX News reports that Smith was arrested after her Johnson City neighbors discovered her 8-month-old baby boy lying in an inch of water in the freezer in their yard. Incredibly, the neighbors had saved the infant just in time before he ran out of oxygen in the sealed deep freeze.
After leaving her baby alone to suffer a slow and horrific death, Smith was charged with aggravated child abuse and neglect. However, instead of being locked up where she belongs, the judge decided to offer her something that has many outraged.
Despite trying to kill her child, Smith walked away from the courthouse with just two years probation for her guilty plea. The mother was granted a plea deal, which allowed her to avoid jail by confessing to the less charge of child neglect instead of aggravated abuse. The sentence comes as a shock to those who believe Smith should have been charged with attempted murder, as investigators confirmed that the child would have run out of oxygen if not for Deborah Presnell intervening, People reports.
"It wasn't moving, wasn't nothing," Presnell's son told WCYB at the time. "I reached in and pulled it out. It started moving. Instant relief."
Upon finding the baby, the family then went to confront Smith, who was hiding in a crawlspace under their home. Presnell stated that the mother appeared to be under the influence of drugs or alcohol.
"I asked her, 'You want to leave the baby here?' and she said, 'Yes.' I said, 'You're gonna be back now, aren't you?' She said, 'Yes,'" Preseall recalled, according to the paper.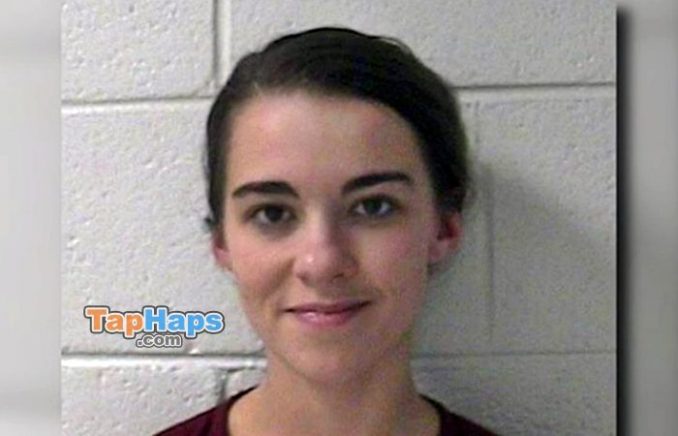 Presnell then took the baby in and cared for her while she waited for Smith to return, due to "the 24-hour Good Samaritan law." After 12 hours, Smith came back and Presnell was able to convince her to call her mother for help. The neighbors were adamant that the infant was not going back with Smith alone.
"My son stated that baby wasn't going nowhere," Presnell said. "Either the grandma's gotta be here or the cops are going to be here. One or the other."
In the end, the neighbors called the police to report the incident, unsatisfied with Smith's remorseless attitude. The mother was then arrested and her infant was placed in protective custody before being released to the maternal grandmother.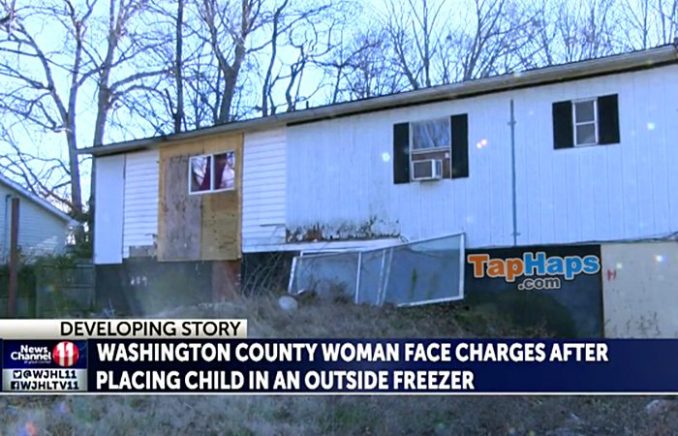 The baby boy has reportedly made a full recovery from the incident after being treated at Johnson Medical Center. He is currently in the care of his grandmother, who understands the dangerous situation he faces with her daughter.
Smith hasn't expressed any remorse for what she's done and doesn't seem to want to care for her child. Her smiling mugshots perfectly encapture the proof that justice wasn't served and that the neglectful mother hasn't learned her lesson.