After a homeowner shot at a repeat burglar, a sheriff held a press conference to address the crime. However, some were outraged by the advice the sheriff gave to gun owners who encounter home intruders.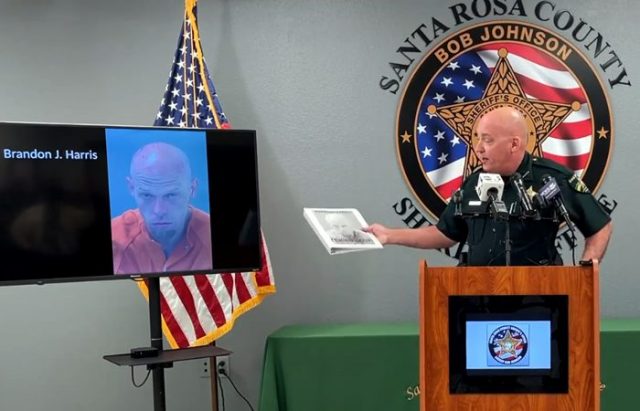 Brandon J Harris, 32, had broken into several houses when he was caught jumping out of a bedroom window by the homeowner. The owner fired several shots at the suspect before he took off running through the neighborhood. Police described Harris as a "frequent flyer" due to his criminal record, which includes 17 arrests.
After the harrowing break-in, Florida police urgently advised the public on how to handle such an event. Santa Rosa County police say that they received multiple calls after a suspicious person was seen skulking around in the Pace neighborhood, The News & Observer reports.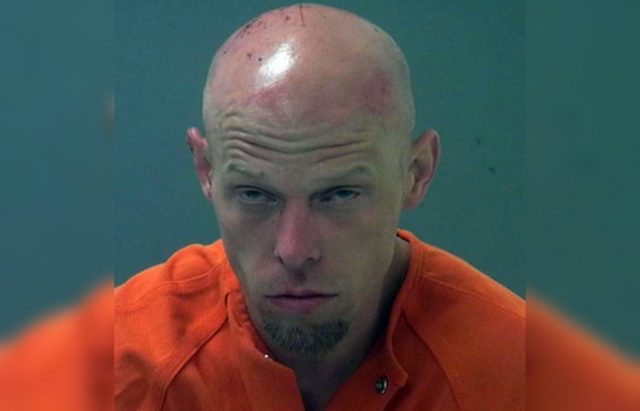 In an effort to raise awareness, the Santa Rosa County Sheriff's Office held a press conference and addressed the risk of encountering a home intruder. Sheriff Bob Johnson explained that the homeowner who shot at Harris doesn't want to come forward. It was then that the sheriff made clear what he believes homeowners should do when faced with a break-in.
"I guess they think they did something wrong, which they did not," Sheriff Johnson said. "If somebody is breaking into your house, you're more than welcome to shoot at them in Santa Rosa County. We prefer that you do, actually."
Sheriff Johnson then addressed the homeowner directly, reiterating that they did the right thing and that they are welcome to come in for firearm training. In fact, he extended the offer to all legal gun owners, the Pensacola News Journal reports.
"So, whoever that was, you're not in trouble, come see us. We have a gun safety class we put on every other Saturday. If you take that, you'll shoot a lot better, and hopefully, you'll save the taxpayers money."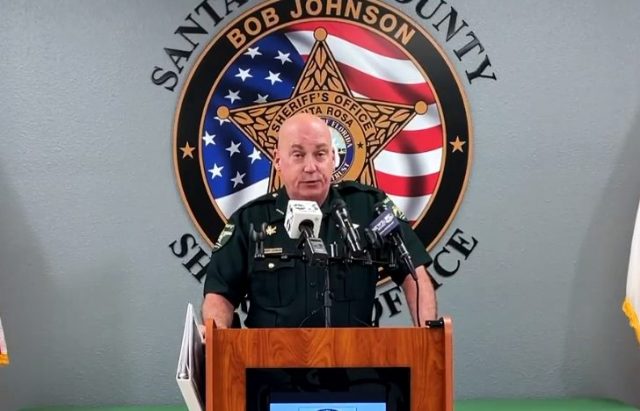 Sheriff Bob Johnson continued with the presser, exposing the extensive criminal history some of these "frequent flyers," like Brandon J Harris, have.
"You hear me talk about frequent flyers all the time. Our first interaction with this individual came when he was 13 years old. Since then, he's had like 17 arrests," Sheriff Johnson said. "We sent him to prison for six and a half years for home invasion, and he just can't seem to get the picture of crime does not pay."
The sheriff's office showcased a surveillance clip of Harris during the break-in. The suspect barricaded the door to the bedroom in which he was hiding before jumping through a window headfirst. Deputies came around the back of the house and arrested the battered intruder.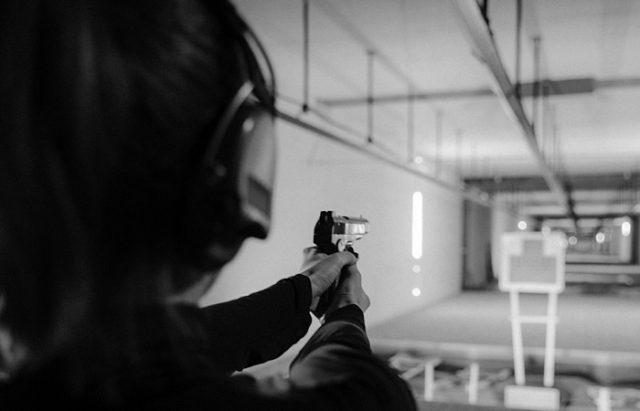 The sheriff's office confirmed that Brandon J Harris was charged with attempted burglary with assault, resisting arrest without violence, criminal mischief, attempted larceny, burglary to an unoccupied dwelling, and two counts of burglary to an occupied dwelling.
Harris also has pre-existing charges of aggravated assault, battery, and violating probation, and he is registered as a high-risk sex offender. Florida law maintains that citizens have a right to use deadly force if threatened by a home invasion.
"A person who is in a dwelling or residence in which the person has a right to be has no duty to retreat and has the right to stand his or her ground and use or threaten to use," the Florida statute states.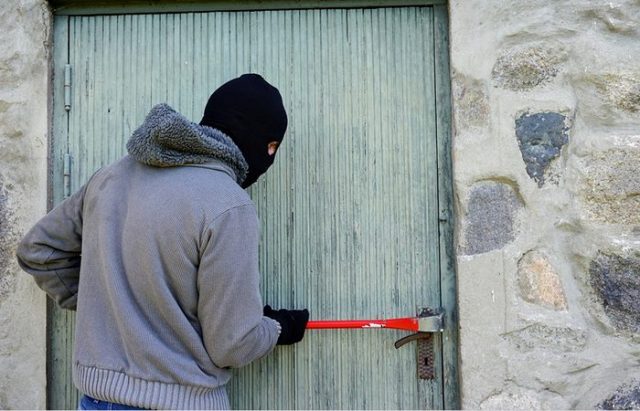 Sheriff Bob Johnson hopes that legal gun owners will take advantage of the training his department has offered. He also wants homeowners to take whatever precautions are necessary to ensure that their abode, as well as everyone in it, is protected.
Law enforcement can't be everywhere at once, and sometimes, waiting for the police could mean the difference between life and death. As such, being properly armed and trained is the best defense a person can have against someone with bad intentions.