One mother of three went viral after she was slammed by other parents for showing up at school donning outfits that they deemed "inappropriate." However, the fit mom decided to fight back.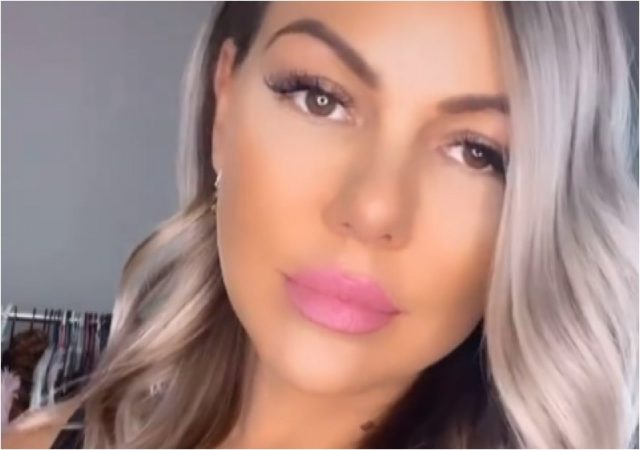 Bella Vrondos is a mother of three who went viral after being accused of dressing inappropriately at her children's school. The model and beauty boutique owner from Mascot, Sydney, alleges she was "bullied" and instructed to dress modestly and wear "appropriate parental clothing" when picking up her children from school.
Bella is the owner of Bellatrixia Enterprises. She claims she has been misunderstood by her perers and not been treated fairly by other parents. "I am viewed differently by society because of the way I look. People see me and they think I'm a mean girl, there's a lot of judgment," she said. "Dressing up and doing my makeup makes me feel good about myself."
Bella, who has thousands of social media followers, claims she was bullied after posting a photo of herself in a tight beige dress with her three children at their school. "I posted a photo on social media of me and my kids at school with their awards and the photo went viral because apparently the way I was dressed wasn't appropriate for school," she said. "People were commenting saying I had my boobs out and I shouldn't have worn that dress."
Bella, who admitted to having breast augmentation, decided to fight back against those who thought she didn't dress like a mother. "I didn't get plastic surgery to look like an adult film star but because I've had three kids and my body totally deformed — I did it to be happy and to feel confident with my body," she said. "Someone said to me that they'd rather spend their money on their children, but just assuming I don't spend my money on my kids is ridiculous. People always ask me, 'Aren't you a mum?' and I say yes, of course I'm a mum and then I tell them how great my kids are."
"Being a mum doesn't mean you have to give up your whole self-being, I am trying to create awareness about that," Bella Vrondos added. "If I wear heels to the shopping center, people will look at me, because you're expected to dress down. I love wearing skirts, dresses, and high heels." She also stated that she wishes to raise awareness that there is no right or wrong way for a parent to look.
Bella stated she weighed 253 pounds at one point and shed 103 pounds with diet and exercise. She added that whenever she opened the Instagram app, she would begin to feel bad about herself after viewing photographs of models. That's when she resolved to do whatever it takes to look and feel better.
"I go to the gym three times a week and workout every day, whether it's a YouTube tutorial or walking," Bella revealed. She went on to say that she wanted to reward herself by getting breast augmentation but had no idea people would mock her afterward. "As soon as I got a breast augmentation, I was viewed differently by most of the other moms," she declared.
Bella claimed she was barred from attending parties hosted by other mothers and was treated unfairly. "I'm not included in any of the mum's groups or cliques," she said. "One of the first birthday parties I took my daughters to, all the mothers were sitting together and eating lunch and I was there to fend for myself."
Bella Vrondos states that this is not the worst type of bullying she has experienced. Someone apparently posted her as an escort on Craigslist as a prank. Bella claimed that the harassment began after she received breast implants. The Australian mother claimed that after her makeover, "people started to call me fake."
Bella added that her partner and her children adore the way she dresses and would never want her to change. "My children love me the way I am, if I was to change my appearance then I wouldn't be their mum — I wouldn't be me," she said. "My kids think that I am the best person on the planet, they look at all the other mums and they wonder why they're not like me. Just because I look a certain way doesn't mean I should be treated differently."