A California city council voted to approve a proposal to update the decals on their police vehicles. However, as soon as some citizens saw the new design, they immediately wanted the decals removed.
After strenuous debate and careful consideration, the Bakersfield City Council approved a proposal for what has since become an incredibly controversial and apparently offensive action. According to FOX News, city officials voted in favor of allowing the local police department to display the words "In God We Trust" in small print just below the American flag decal on their patrol vehicles. The decals will be donated to the department by a non-profit organization.
"I love the motto," said Councilmember Jacquie Sullivan, according to The Bakersfield Californian. "It's meaningful. It's powerful. Those words are intended to encourage."
The decision came after heated debate, as many citizens and public servants expressed their approval for the message while others insisted it is an unacceptably offensive and exclusionary term. One such support is U.S. Rep. Kevin McCarthy (R-Bakersfield), who applauded the council's efforts.
"Displaying 'In God We Trust' — the official motto of the United States — on Bakersfield Police Department cars is a testament to each officer's commitment to upholding the rule of law and defending the City of Bakersfield and its residents," he said in a statement.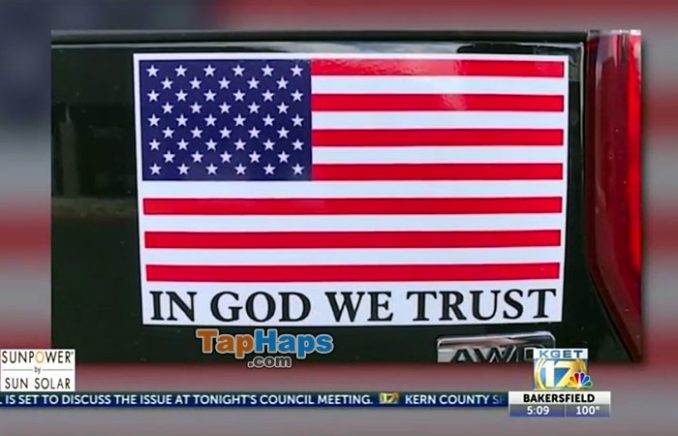 The ACLU attacked the city's decision as an attempt to uphold religious supremacy. However, the organization seemed to prove the city's point by arguing that police officers aren't perfect but God is, which is why the council agrees that we should trust in Him instead of our civil servants.
"Unlike God, police officers are fallible," ACLU lawyer Jordan Wells said. "Their conduct should be scrutinized by the public, and when they overstep their authority, we must insist on accountability."
Like clockwork, the lukewarm Christians-turned-social justice warriors were there to denigrate their own religious beliefs in an effort to receive some sort of pat on the back from non-Christians. In fact, council member Andrae Gonzales, who identifies as Christian, explained that he voted against the proposal because, apparently, stickers honoring God aren't good enough.
"The God I believe in is much bigger than a bumper sticker," he said.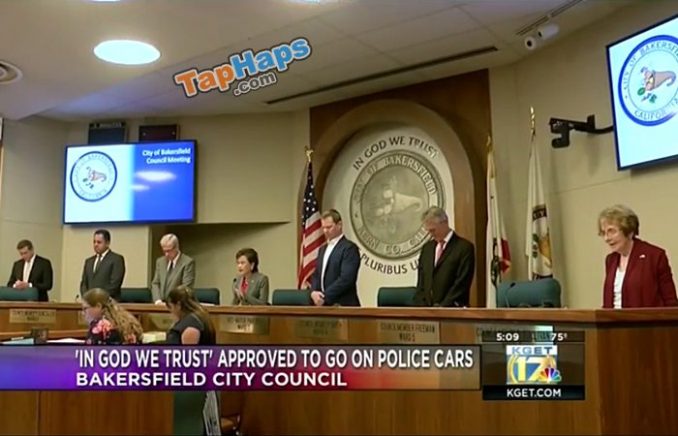 Incredibly, Bakersfield is not even the first city in Kern County to display the logo on police vehicles. In fact, the city of Delano recently began sporting the motto after its city council approved a similar proposal, according to Turn To 23.
Despite California's notoriously left-leaning demographic, the decals seem to be sweeping the state. According to Councilmember Sullivan, the number has risen to over a hundred cities choosing to reinstate the historically relevant phrase in public government spaces.
"There are now a 136 cities and counties in California that are displaying 'In God We Trust' in their council chambers," Sullivan said.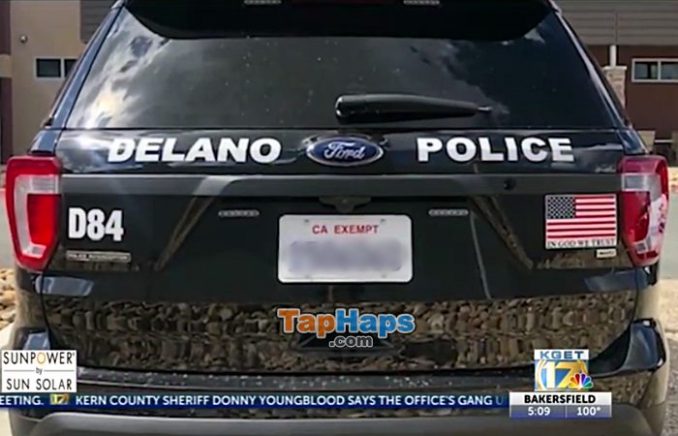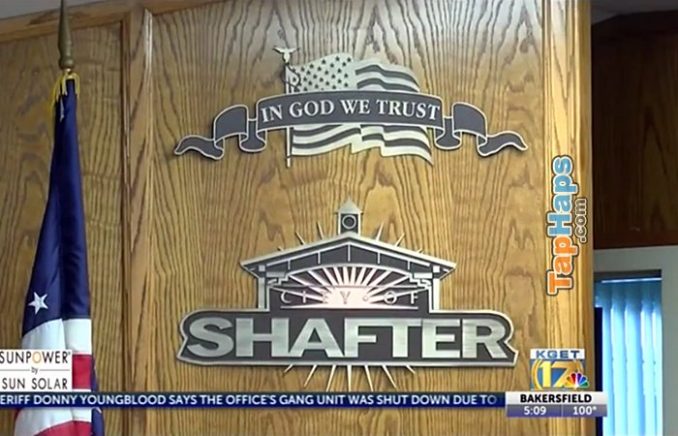 The initiative was started by California Pastor Angelo Frazier of the Riverlakes Community Church. According to the preacher, he hoped that the county would adopt his suggestion to add our national motto to patrol cars in an effort to get back to our country's roots. Unbelievably, the city agreed.
Although California votes blue in every single presidential election, there are many smaller cities and counties that are vastly conservative, but these areas are easily overpowered by the handful of large liberal cities. However, it would seem that the conservatives of California are finally being heard.