A Tennessee woman was swimming in her apartment complex's pool, when all of a sudden, she was ordered to leave. It was due to her swimsuit, which was deemed "inappropriate," according to management. After seeing what the young woman was actually wearing, viewers were divided on who was wrong.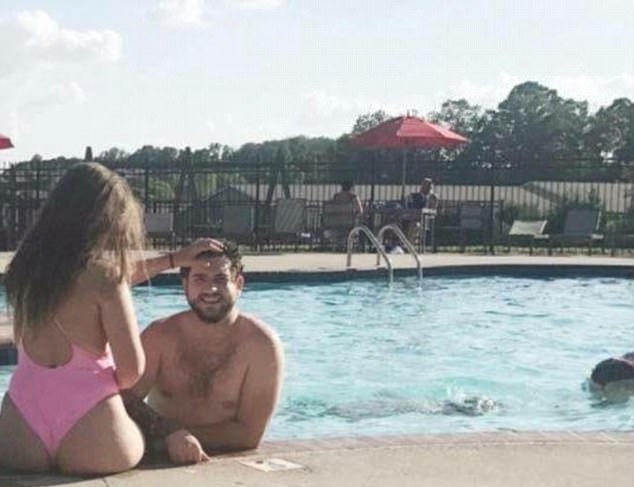 Tori Jenkins was swimming at the pool at the Smoking Cross Apartments with five of her friends and her boyfriend, Tyler Newman, for just three minutes when the leasing consultant at the property said her "thong" was an inappropriate swimsuit.
"I know what I look like, I bought this myself, it's not a thong," Jenkins responded. The consultant then called her to his office and told her to pose for pictures so she could see the problem for herself, telling her that she didn't understand the situation because she didn't have children of her own.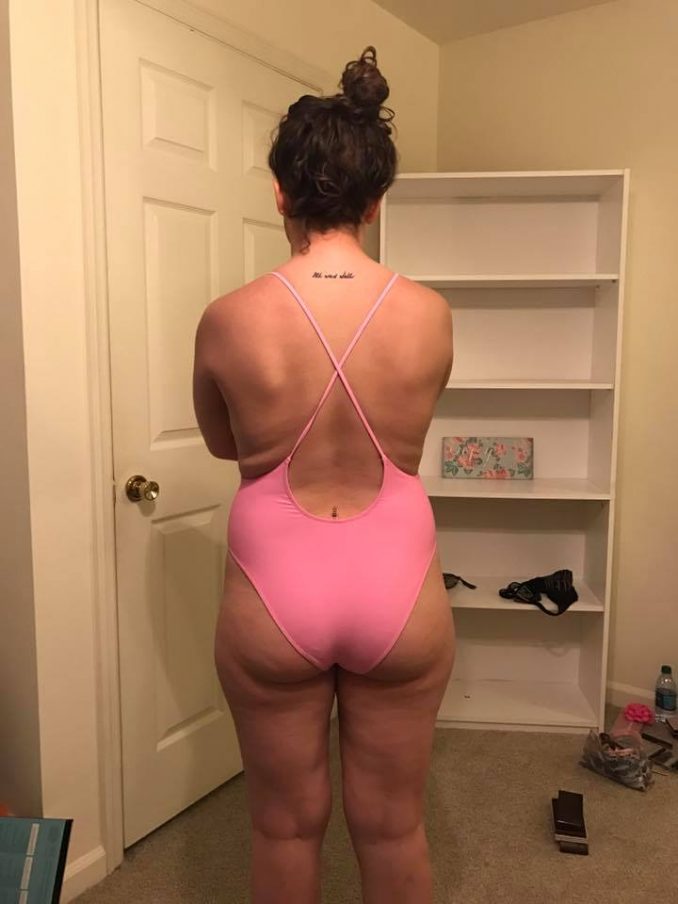 The leasing agent also said he wouldn't want her around his own kids in the inappropriate swimsuit and that a normal bathing suit "covers the whole butt," something he said was lacking when it comes to Jenkins' swimsuit.
According to Daily Mail, "A distraught woman was ordered to get out of a public pool because she was too curvy and her swimsuit might 'excite teen boys.' Tori Jenkins, who was swimming in a pool at her apartment in Knoxville, Tennessee, was then ordered to pose for photos in her one-piece to show how 'inappropriate' it was. Jenkins has garnered the sympathy of many who heard her story after Jenkins's boyfriend Tyler Newman posted the story and pictures of his 'humiliated' girlfriend on Facebook."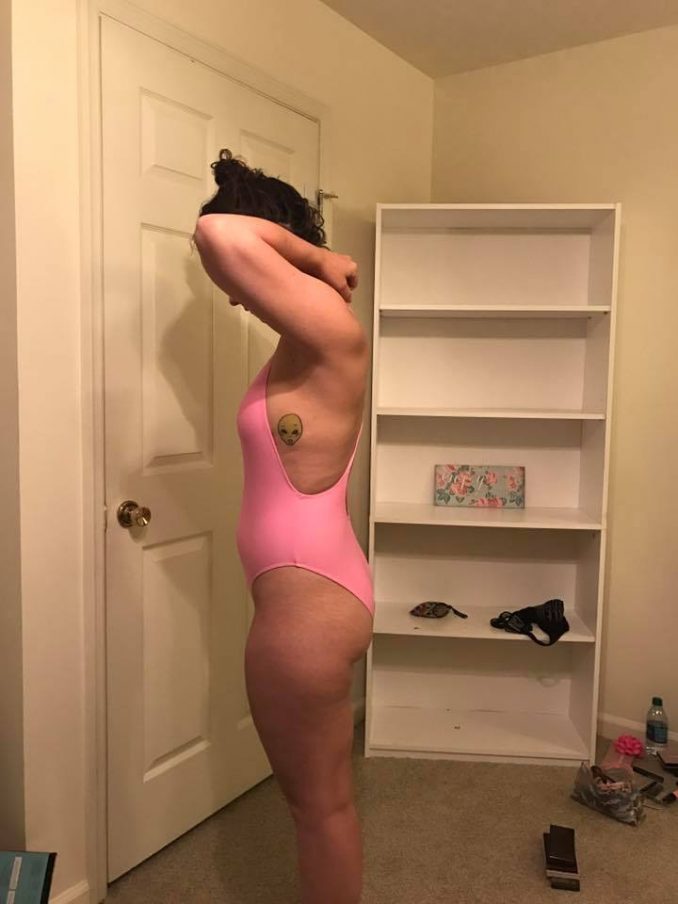 "I've never seen my fiancée so embarrassed to the point where she can't even look her best friends in the face," Newman shared via social media. "I've never seen her cry like she did in our apartment today. Never seen her want to be isolated like that. All because some ignorant a**holes think they can police the size and shape of her body. I've never seen a woman so disrespected," he continued.
"MY POINT: My fiancée being told she should cover up on a 90 degree day in our own apartment pool because she will 'excite teenage boys' is bulls***. I will not stand for this," added Newman, according to The Sun. "My fiancée should be able to wear a bathing suit without being sexualized and demeaned. She shouldn't feel violated."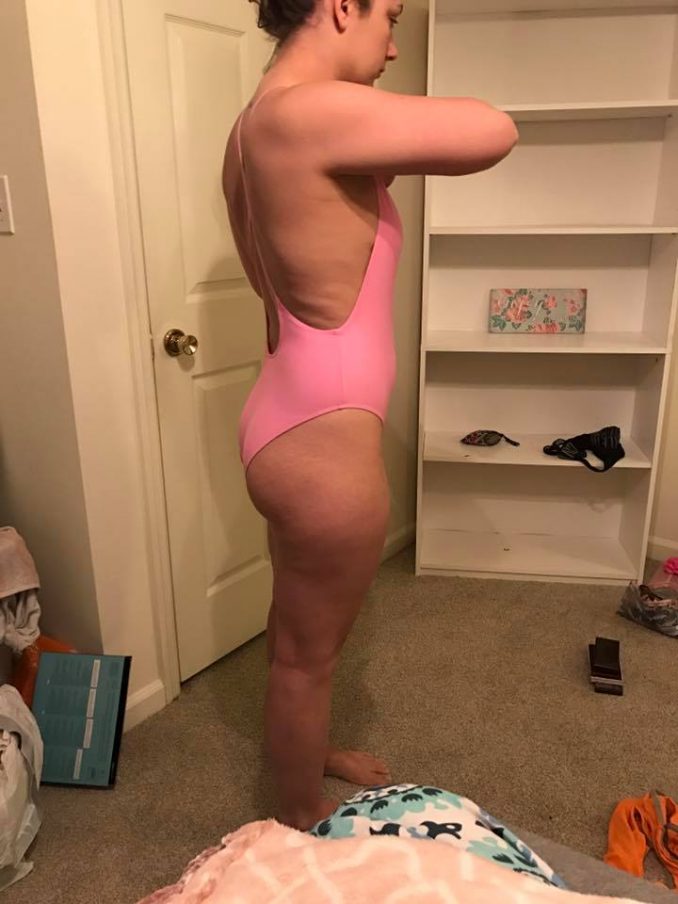 Social media users have come out in droves to defend Jenkins and offer their support after the humiliating debacle with the leasing agent and the so-called inappropriate swimsuit at her apartment complex.
"You look amazing! I'm so sorry people can be such a-holes! You didn't deserve anything that happened to you that day," wrote a woman named Tara Mash. "I hope you won't let that awful woman's words change the way you view yourself or your body. Hugs to you!!"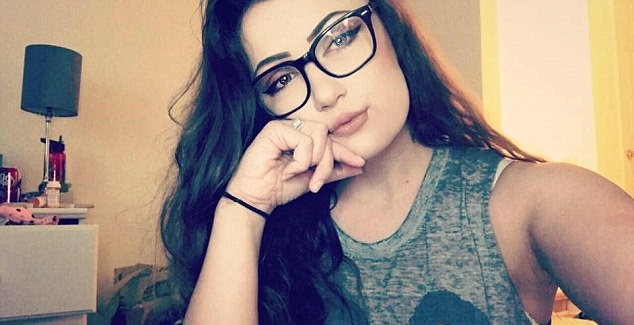 "I'd just like to say on my own behalf that I'm really amazed by all of the overwhelming support I've received," Jenkins wrote on Facebook after her story about the so-called inappropriate swimsuit received more than 18,000 shares. "Thank you all, you really don't know how much it means to me," she continued.
It's hard to imagine that Tori Jenkins' one-piece swimsuit was the most revealing at her apartment's swimming pool that day, but the most shocking aspect of this story is certainly the leasing agent's insistence that she pose for photographs in the office. If anyone was being inappropriate, it was the manager, not Jenkins.