While standing in line at a restaurant, a pitbull with a service dog vest lunged at a 3-year-old girl and began mauling her face. After the attack had finished, the owner turned to the injured child's father and told him it was his "daughter's fault."
A nightmarish scene unfolded at a Texas restaurant after a customer's pet unleashed an unprovoked attack on a little girl. Fox News reports that 3-year-old Ronin Gordon-Waldroup was standing in line at the Loose Caboose restaurant in Old Town Spring when a woman's dog lunged at the child and bit down on her face.
Witnesses say that the family was waiting in the queue when the Staffordshire Bull Terrier, more commonly known as a pit bull, jumped at the girl without warning. The dog, which was wearing a red "service" vest, latched onto the child's face for several seconds until the owner, 46-year-old Jennifer Romano, pulled back on his leash, prompting him to release her.
"He grabbed her by the face and he shook her and I saw my baby hit the ground like a little rag doll," Cleveratta Gordon-Waldroup, the mother of the victim, Ronin, said.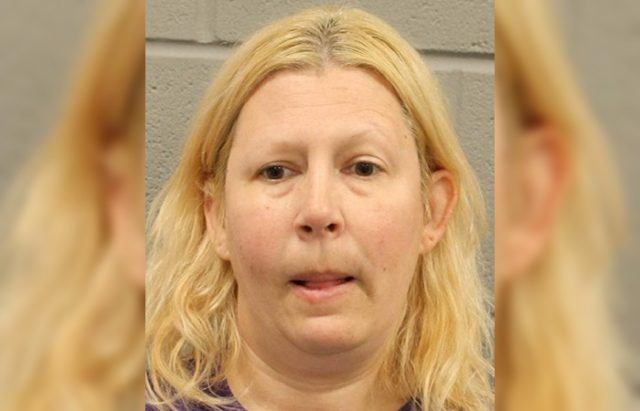 As soon as the little girl fell to the floor bleeding, Romano took her dog and fled. Cleveratta rushed the child to the bathroom to tend to her wounds while her husband, James Waldroup, pursued Romano, who was hastily walking her dog to her car. When he confronted the woman, James says she turned around and "yelled at me it's my daughter's fault."
Ronin suffered deep laceration and puncture wounds to her face from just below her eye all the way down to her chin. The little girl had to receive 14 stitches and is expected to have to undergo plastic surgery in the future to repair the damage done to her face. Ronin's parents broke down as they told KTRK how the attack and its aftermath have affected their daughter.
"My husband and I walked in our pet room and she has my makeup brushes and she's trying to put makeup on her face," Cleveratta said through tears, "And when I asked her 'What is wrong? "Why are you doing that?' — for a 3-year-old to turn to me and say, 'Mommy, I'm ugly' — it's earth-shattering."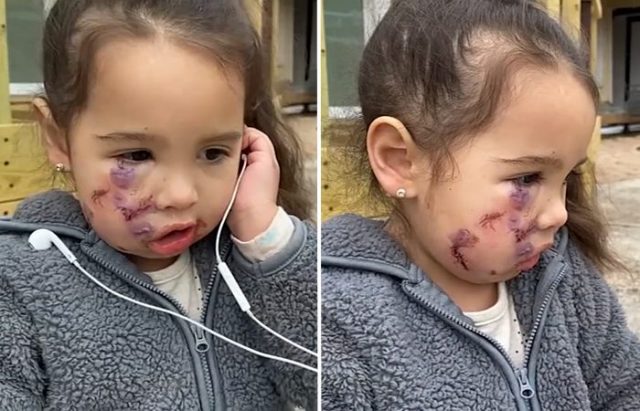 Disturbingly, this isn't the first time Romano's been in trouble for unruly animals. The HCSO confirmed that the dog had bitten at least 2 other people and that Romano owned another dog that mauled a woman in 2013. Romano was ordered by a court to pay the woman more than $1.3, according to the Waco Tribune-Herald.
"She could have changed this from the first victim. She could have changed this from the second victim, the third, and here we are, not knowing what number victim we are," said Cleveratta.
After avoiding the police several times and attempting to hide her dog from authorities, Romano was eventually charged with tampering and/or fabricating evidence as well as injury to a child. The pit bull, which was named Kingston, was removed from her custody and euthanized at an animal shelter.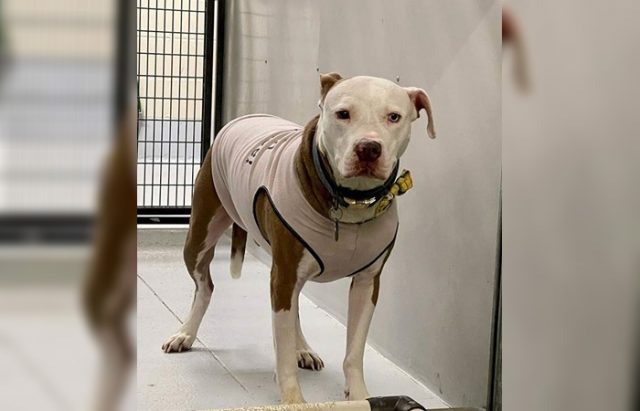 Perry Muras, the man with whom Romano fled the scene of the attack, reportedly told police that she ran because she wanted to protect her dog. He added that she told him she would commit suicide if her dog was taken from her and went on to blame the attack on the little girl. He admitted that the same dog had bitten him several years ago but declined to report the incident.
"Witness Muras said Defendant should have known Kingston could be aggressive even if unprovoked," the charging documents reportedly said.
Romano possessed a doctor's note confirming that she has a general anxiety disorder and stating that service animals assist her with this condition. However, the document didn't specify which animals this included, and there has been no evidence showing that Kingston was a certified service dog.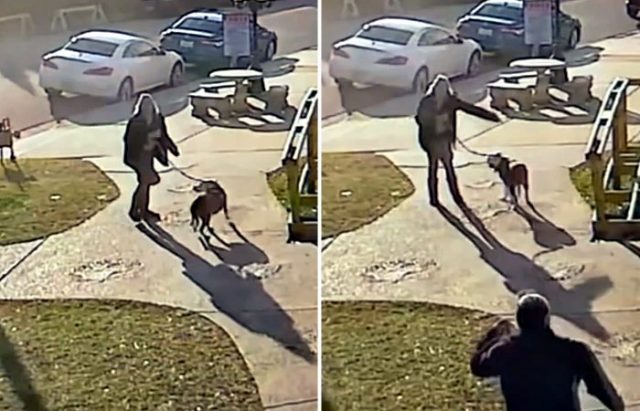 Ronin's parents explained that their daughter is no longer the same happy toddler as before. Now, she has anxiety about going outside and suffers panic attacks when she sees dogs. Aside from her physical injuries, the psychological damage done to the innocent child is heartbreaking.
Romano repeatedly endangered citizens with her negligence and was already ordered by a court to compensate one of her victims in a similar attack. She should get the maximum penalty and, hopefully, the judge will allow Ronin's parents to sue for the pain and suffering their little girl has to endure.