After flying into a jealous rage, a man brutally beat his beautiful girlfriend, vowing to blind her and make her "so f—ing ugly" that no one would want her. However, despite leaving the young woman battered beyond recognition, the judge offered a deal the courtroom couldn't believe.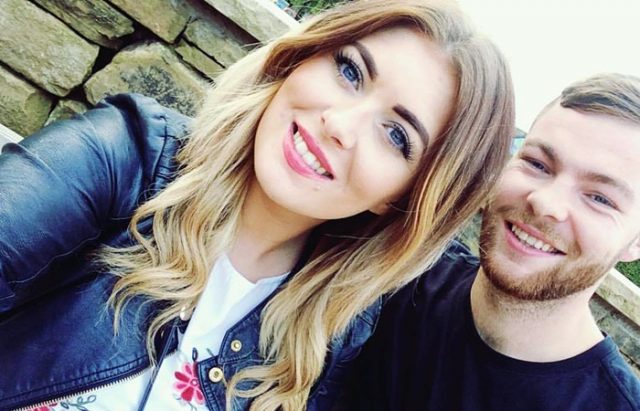 When Jenna Hurley, 28, met Mark Whiteside, 25, the young mother thought she had hit the jackpot. The UK native was charming and thoughtful, and he even treated her 3-year-old daughter as his own. However, the newness of their relationship soon faded to reveal a sinister secret that nearly cost Jenna her life.
Just three months into their relationship, the Lancashire beauty discovered that she was pregnant with Mark's child. At first, she was panicked. However, once Mark assured her that they'll finally "be a family," the expecting mom grew excited about their future together. Little did she know that it would be the start of an unfolding nightmare.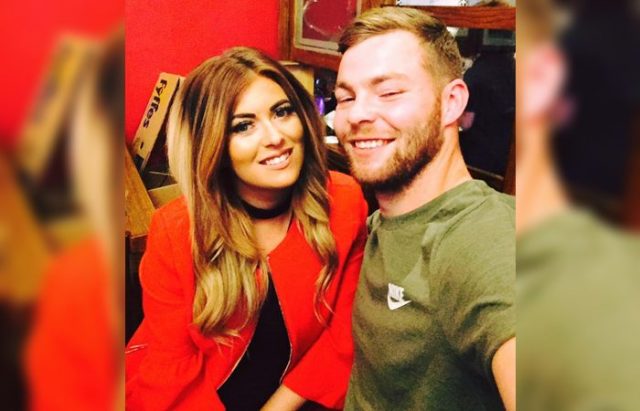 Soon, Mark found himself unemployed, prompting Jenna to work two jobs to make ends meet. It was then that Mark began berating the hardworking mom and accusing her of having ulterior motives, according to The Sun.
Jenna said, "When friends asked me to meet up he told me, 'why would you want to do that? You're pregnant. You don't need to go out.' On the rare occasion I did venture out, the backlash afterwards hardly made it worth it. So I tried not to do anything to displease Mark. But when I got upset because he was going out with his mates all the time he blamed me, saying it was my hormones."
Although Mark's abuse started out as verbal insults and manipulation, things quickly escalated. Soon, he implemented intimidation tactics and threats, forcing her to live in fear of his growing temper. Eventually, Mark forced Jenna to quit working so that he could keep tabs on her at all times.
She said, "He started getting funny about me going anywhere. Even when I went back to doing a shift in a pub to support us financially, he insisted I gave it up. He became increasingly paranoid, constantly checking my phone and he was forever shouting at me."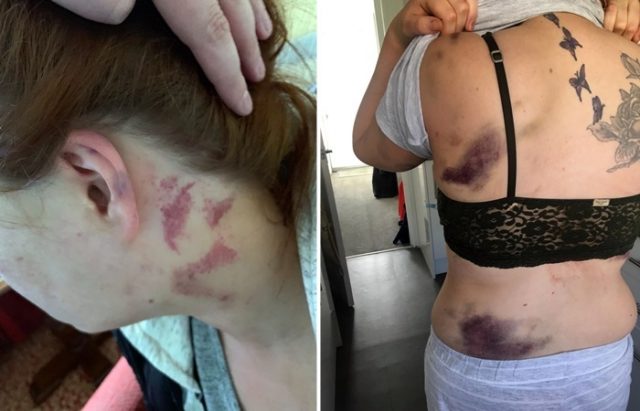 The abuse finally came to a head when Mark came home from a night out to confront Jenna about his suspicions that she was cheating. He accused her of sleeping with other men before lunging at her, beating her and sinking his fingers into her skull in an attempt to gouge out her eyes.
She said, "He flew at me, clawing at my eyes. He hissed 'I'm going to make you so f***ing ugly no one will want you', as his fingers dug in. Shaking with terror, I was petrified he'd blind me. I begged him to stop but he began hitting me over and over again, then he dragged me face down onto the floor."
Although Jenna managed to wriggle free from Mark's clutches, he easily caught up to her and wrapped his hands around her throat. As her vision faded, Jenna accepted that she was going to die that night. Miraculously, Mark loosened his grip and stumbled backward before dropping to the floor and bursting into tears.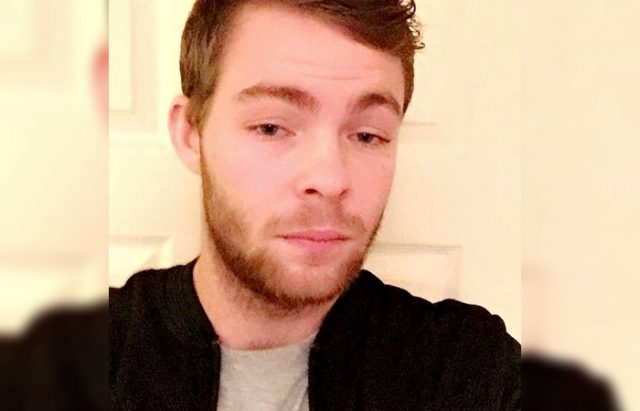 Seizing her chance to escape, an unrecognizable Jenna fled to her neighbor, who called the police and had Mark arrested. Mark was charged with assault occasioning actual bodily harm. However, it wouldn't be long before his victim would see him back on the streets again.
After agreeing to plead guilty, the Preston Crown Court handed Mark a 14-month jail sentence and 5-year restraining order, which allowed him to get out in just 7 months with good behavior.
"It made me feel sick. What kind of message was that? It wasn't good enough and I couldn't forgive myself if he put someone else through the same," she said. "Now he's out, he could be looking for his next unsuspecting target. I wouldn't want another woman to go through what I did at the hands of that monster."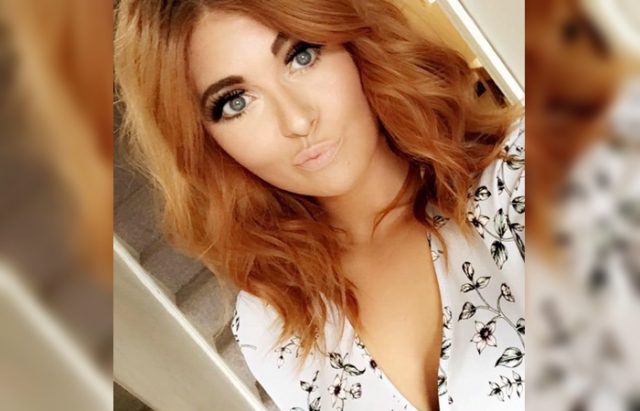 Jenna shared her harrowing story of survival on social media in the hopes of warning others about the reality of abuse. Her testimony shows how abuse often begins with subtle manipulation and emotional slights but later turns deadly.
Although Jenna has physically recovered from her injuries, the fear and trauma from Mark's abuse have yet to subside. She can only hope that her experience saves others from suffering a similar or even worse fate.