An elderly pastor was arrested, taken into police custody, and grilled with questioning after being accused of preaching "abusive or insulting words" that might cause "harm" to others.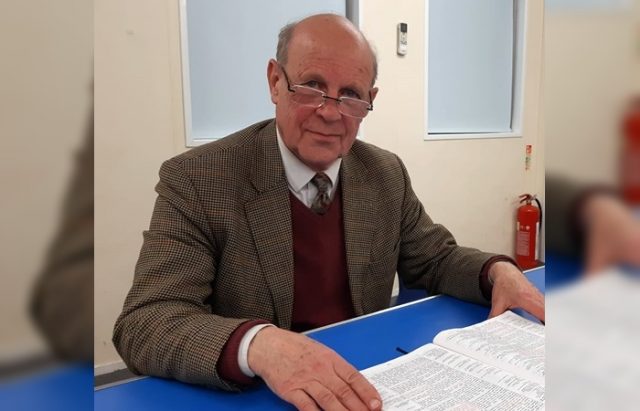 The UK serves as a harbinger, warning us of what's in store for the United States if the cultural shift continues in the direction it's headed. Masterfully, those who seek to destroy Western civilization's founding are attacking the root — Christianity. If we don't take action, the same persecution that John Sherwood experienced in the UK will soon be the standard in America.
Although the U.S. has constitutional freedoms the rest of the Western world envies, those rights are being eroded. The same people who've repeatedly scoffed that it "won't happen here" are sitting idly by as those in power pass legislation after legislation chipping away at our First Amendment freedoms.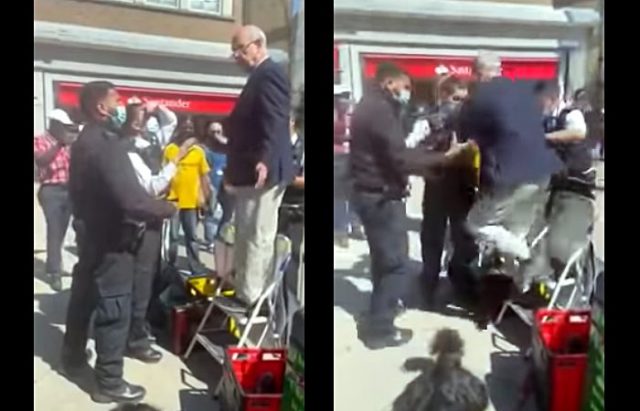 Bystanders were shocked when 71-year-old John Sherwood was led away in handcuffs after being manhandled by three London police officers. The elderly pastor was hastily taken into custody at Uxbridge International Station after someone complained that he was making "allegedly homophobic comments" during his outdoor sermon, the Daily Mail reports.
Witnesses recorded the grandfather's exchange with police, who pulled him down from his mini-stepladder and roughly yanked his wrist down and around his back in order to cuff him. He was then forced away by a male officer and taken into police custody for questioning. The elderly preacher says he was injured during the arrest.
"When the police approached me, I explained that I was exercising my religious liberty and my conscience. I was forcibly pulled down from the steps and suffered some injury to my wrist and to my elbow. I do believe I was treated shamefully. It should never have happened," he said.
Disturbingly, Sherwood says he was interrogated by investigators not only about his alleged crime of offensive speech but also about his personal religious beliefs. The elderly preacher felt that the authorities were attempting to build a case against him based on his thoughts and opinions rather than any actual crime he committed.
"I wasn't making any homophobic comments, I was just defining marriage as a relationship between a man and a woman. I was only saying what the Bible says – I wasn't wanting to hurt anyone or cause offence," he said. "I was doing what my job description says, which is to preach the gospel in open air as well as in a church building."
Sherwood says that detectives pressed him about his feelings toward gay people, even asking what he would do if his children turned out to be gay.
The married father-of-two said, "The question was irrelevant to the allegation against me. I said I would seek to bring them to Christ, but of course I would love them no matter what, because they're my children."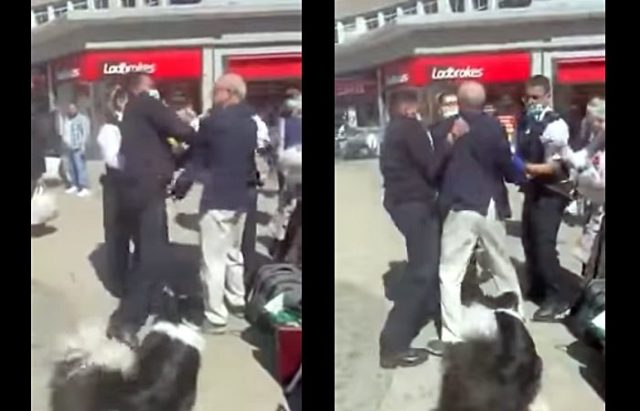 Sherwood was held overnight at the police station under the Public Order Act for using "abusive or insulting words" that cause "harm" to others. The Metropolitan Police confirmed that Sherwood was taken into custody after a member of the public flagged down an officer and accused the preacher of making homophobic statements.
Pastor Peter Simpson, Minister of Penn Free Methodist Church in Buckinghamshire, who was preaching with Pastor Sherwood before the arrest, said, "Everything he said was bible-based. He was not saying anything abusive; he is a Christian minister. There did not seem to be any recognition from the police that Christian ministers and such views exist. If there was a Pride parade in Uxbridge, the police would support it even if Christians were offended."
After extensive interrogation, Sherwood was released without charge. However, authorities filed a report to be taken up by the Crown Prosecution Service for review.
"Whilst he was preaching, he expounded the final verses of Genesis 1, declaring that God's purpose in creating mankind was to set human beings in families, headed by a father and a mother, not by two fathers, or by two mothers," a Facebook statement reads. "The distinction within mankind of just two genders, male and female, made in the image of God, constitutes the essence of God's created order."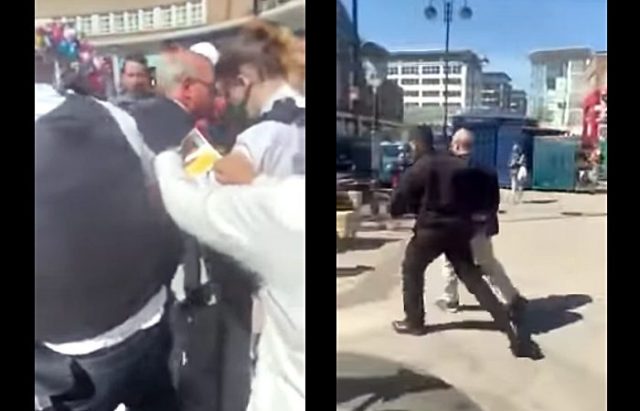 As evidenced by arrests of several other pastors preaching from the Bible, religious freedoms are being eradicated. Even if such Christian beliefs aren't yet outlawed, the fear of being arrested, interrogated, and charged for openly stating one's biblical beliefs is enough to silence the vast majority.
The United States isn't far behind the UK in its treatment of biblical Christianity. However, regardless of ideology, every American should fear and oppose the governmental suppression of constitutionally protected speech.