An intruder dressed as a home healthcare worker tried to force his way into an elderly woman's house when he realized she was alone. However, he had no idea that she wasn't entirely helpless.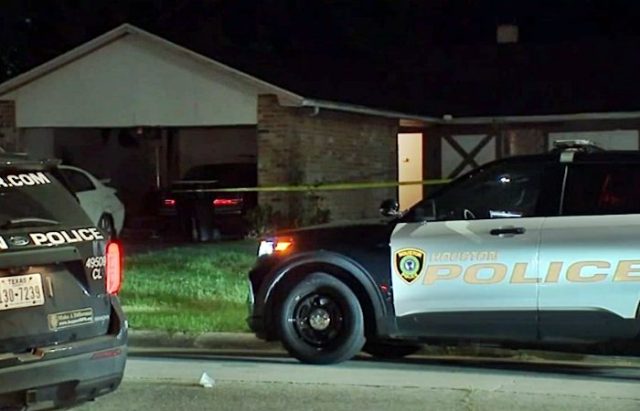 As our loved ones age, many become concerned for their safety both in and out of the home. Sadly, it makes them a target for those who are looking to take advantage of the most vulnerable in society. Luckily, one elderly homeowner knew exactly what to do when faced with a life-or-death situation.
Just after 11:30 p.m., an elderly Houston resident heard an unexpected knock at her door, KPRC reported. The 65-year-old woman was home alone when an unidentified male dropped by her residence. The man was dressed in scrubs as a home healthcare worker and politely requested to come inside.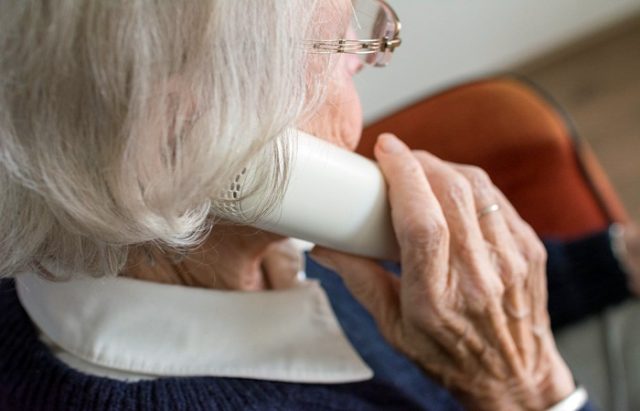 Since she wasn't expecting any medical assistance, the woman wisely refused to open the door. The man immediately became hostile, attempting to force his way into the home. The terrified woman quickly grabbed her phone, but it wasn't to call the police.
Investigators say that the elderly woman immediately phoned her 40-year-old son, who lives just a few blocks away. Within seconds, the son was in his mother's driveway with a firearm. He fired several rounds at the intruder, fatally striking him just as he broke through the elderly woman's front door, according to KRIV.
"I heard, 'bang, bang, bang, bang, bang!' Five or six gunshots," recalled neighbor Yazmin.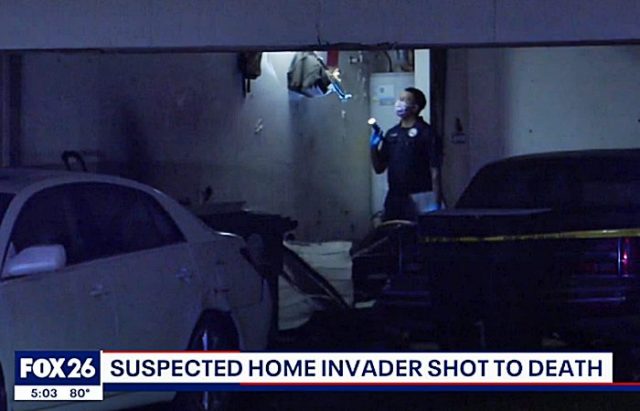 First responders arrived, and the intruder was pronounced dead at the scene. His identity was not immediately released, but authorities said that he didn't appear to have known his victim.
"It was really, really frightening," says 13-year-old neighbor Nicole. "We were hearing multiple gunshots," she added, saying that her mother didn't know what to do. "All she wanted to do was take care of me and my sisters."
Authorities confirmed that the elderly woman also had a firearm, but there was nothing to indicate that she had used it. Detectives consulted with the Harris County District Attorney's Office and determined that the case would be referred to a grand jury, according to KHOU.
"It doesn't look like there's any relation at all, it was just a random thing," HPD Lt. J.P. Horelica said. "The home health care that dropped on the original radio was part a ruse to try to gain entry in the home. When that didn't work, he tried to force entry in there."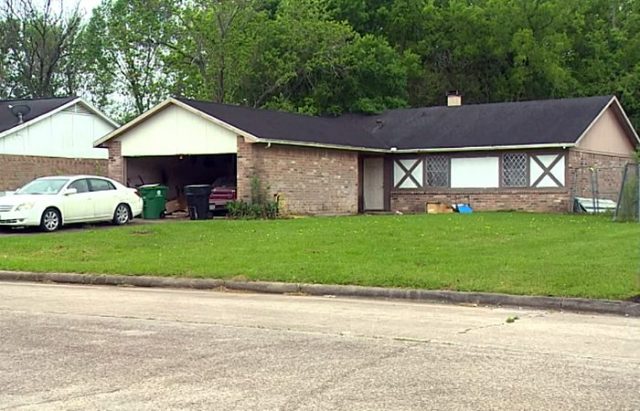 Locals are now expressing concern for their safety, especially since the neighborhood is comprised mainly of elderly retirees.
"We sit out here all day long," said another neighbor named Mike. "I couldn't believe it. Last night, when I came out, there were cars everywhere. Police cars."

"I just feel really, really bad for her. She deserves so much better." Nicole explained. The 13-year-old also said, "I just feel scared now because I don't know if it's going to happen again."
Immediately following the incident, authorities did not confirm whether the son will face criminal charges related to the shooting. He was, however, free while the investigation remained ongoing.
Thanks to the woman's quick thinking, she is alive and unharmed. She knew that her armed son would be able to make it to her faster than the police. Fortunately, she too was armed just in case.
No one should have to feel scared in their own home, especially an elderly woman who lives alone. Thankfully, she had a protective son and a trusty pistol at her side to ensure that nefarious forces didn't even make it past the threshold of her front door.