During a party, a promising teen athlete was lured into an ambushed and brutally beaten. As the victim lay in a coma, his family decided there was good reason to file a lawsuit.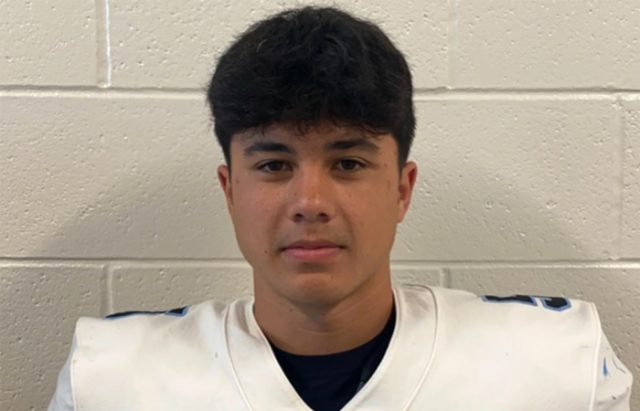 Cole Hagan, 16, was hospitalized and faced with the possibility of never fully recovering from his injuries after he was ambushed and brutally beaten by a group of his peers. The Texas teen was at a pool party in Lake Jackson when a couple of his Brazoswood High School classmates told him that his truck had been hit. However, it was all a ruse to lure the boy outside alone.
Insider reports that when Hagan went outside, another teen jumped him. The ambush had been planned several days in advance by 17-year-old Reid Mitchell who, along with 18-year-old Logan Huber and 17-year-old Ayden Holland, caught Hagan off-guard. Huber told police that he watched "Reid Mitchell punch (Cole Hagan), bear hug him, slap him to the ground and then get on top of him and elbow him in the face."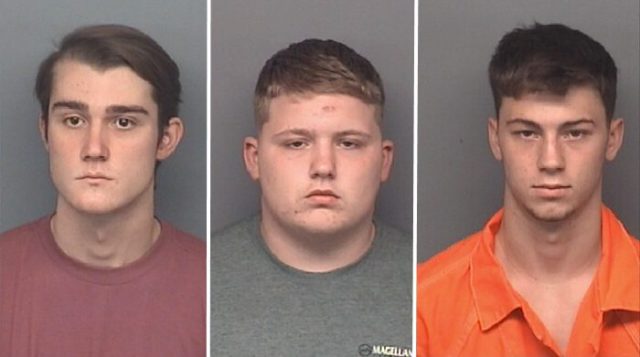 After beating Hagan to a bloody pulp, Mitchell called one of the victim's friends, telling them to "come get your boy." Classmates then found Hagan's lifeless body "laying in the street bleeding from his ears." He was rushed to Memorial Hermann Hospital with multiple brain bleeds and skull fractures, a broken collarbone, and other injuries.
Hagan was placed on a ventilator in a coma. When he regained consciousness, he thought he had been in a car accident and selflessly asked if his friends were okay.
"That right there killed me because that's who he is, and that's why it made this thing so heinous," Hagan's brother said. "They chose the weakest link. They chose the person that they had to lure outside to fight because he was not a kid that if you called him out, he was going to come out there and fight you in the yard."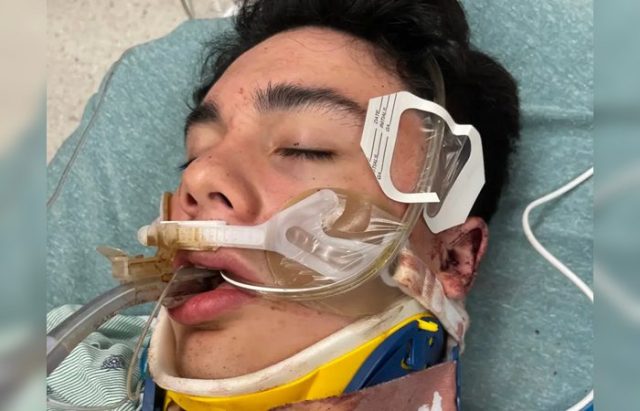 The attack is alleged to have been over a girl, namely Mitchell's then-girlfriend, but this is unconfirmed. Hagan's brother says that Mitchell was angry that the girl had chosen to move on from him.
"These high school boys and young men, they feel like they own these girls that they date, even when they break up," Hagan's brother added. "They think they can tell them who they can take a picture with and who they can stand with and who their next boyfriend can be."
Following the attack, Mitchell was arrested and charged with aggravated assault. He was released on a $20,000 bond. Huber and Holland were charged with aggravated assault and released out on bail. However, Hagan's family wasn't about to rely on these singular charges to obtain justice.
According to KHOU, Hagan's family filed a lawsuit against the boy's three attackers and their parents, claiming that they all knew about plans to "attack Cole Hagan." The lawsuit named at least 16 people, seeking more than $50 million in damages. The suit also alleged that at least 8 other students were aware of the attack before it happened.
"At this juncture, we believe the identity of all those involved has been established and other charges are pending," according to a statement from the Lake Jackson Police Department.
While some may question why the lawsuit named the families of the teens, Hagan's brother hoped to snuff out any sympathy for the attackers' parents, claiming that no one had expressed any concern or guilt for his brother.
"We haven't received one apology from any of the parents or any of the young adults that were involved in it. There's not been one ounce of remorse," Hagan's brother said.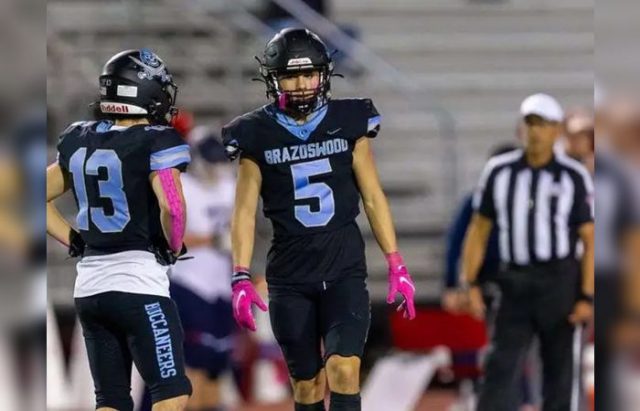 After a week in intensive care, Hagan was moved to a rehabilitation unit to undergo speech and mobility therapy. At the time the lawsuit was filed, it was still unclear whether he would ever make a full recovery. It's likely that he will never play football at a competitive level again.
Hagan's family hoped the lawsuit would hold responsible not only the attackers but everyone who knew about the ambush and did nothing to stop it. Hopefully, at minimum, this makes others realize that when they see or hear something, they need to say or do something, lest they be held accountable for being complicit in heinous acts.