California lawmakers celebrated the mandating of a minimum wage increase. However, just after the bill passed, business owners made an announcement of their own.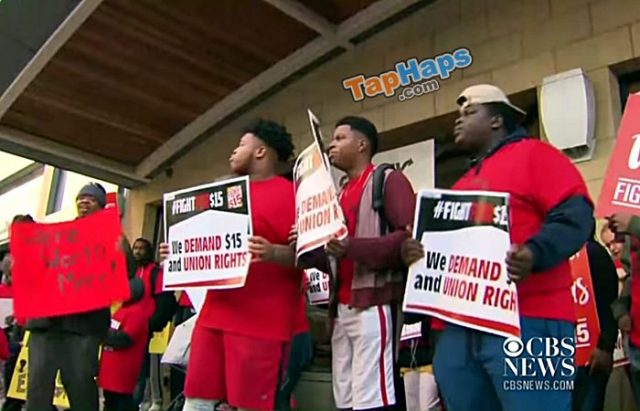 For years, activists have rallied for businesses to pay employees a "living wage," arguing that Americans cannot be expected to survive on the current minimum wage. As such, the push for $15 gained momentum, eventually making its way into California.
As of January 1, 2020, California businesses that employ 26 or more workers are required to pay employees a minimum wage of $13-per-hour. For those with fewer employees, a minimum of $12-an-hour is to be paid. By 2023, businesses will be required by law to pay $15-an-hour, as the state has ordered the minimum wage raise, The Blaze reports.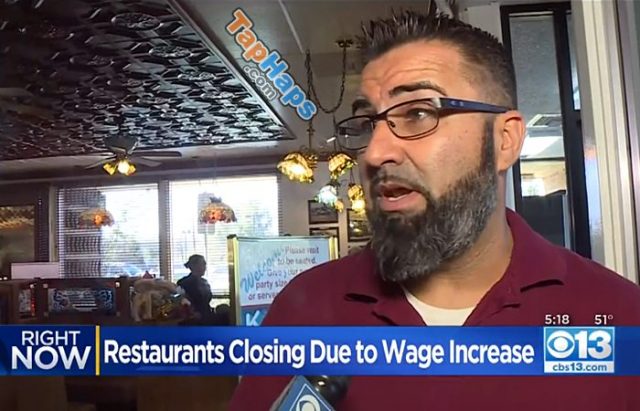 Unfortunately, many employers, especially small business owners, cannot afford to pay the massive wage hike. So, with the deadline drawing near, a growing number of mom-and-pop shops have joined together to make a tragic announcement.
According to KMAX-TV, numerous Sacramento restaurants are closing their doors because they cannot afford the minimum wage increase, leaving hard-working citizens without any income at all. The number of businesses shutting down grows by the day, threatening to cost Californians far more than they would receive for a minimum wage increase.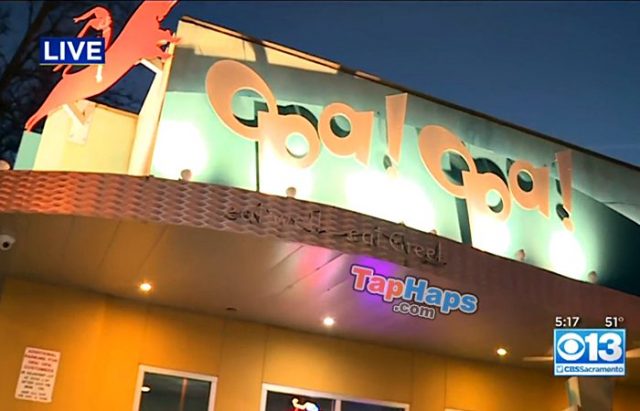 The minimum wage hike has left California businesses with a few painful options — raise prices exponentially, lay-off workers, move their business out of state, or close up shop altogether. The conflict has forced some of the most beloved, long-standing Sacramento businesses with no choice but to call it quits.
"California is a rough state to do small business," Paul Fraga told the outlet. "They want everybody to make $20 an hour, but for the smaller guy, I can't afford that."
Fraga announced that he will close Perry's, a popular restaurant on Highway 99 that has been in business for 30 years. Customers were reportedly devastated and showed up for what will be their last meal at the restaurant.
"It's really sad just thinking about this," Patricia Smith said. "It's an institution. This is a Sacramento institution."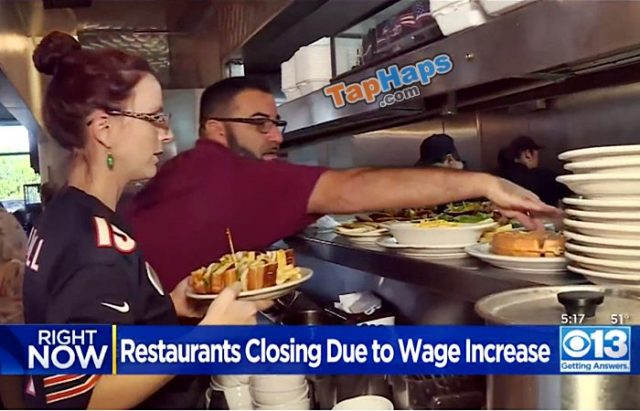 Additionally, the "iconic" Fat City Bar in the city's historic downtown confirmed its impending shutdown after 43 years of service. Owner Jerry Fat lamented that it was the economic shift that has left him with no option but to close.
"We've had a great ride," he told KXTV. "But due to the steady decline in Old Sacramento business, coupled with rising costs and increased competition for those shrinking dollars, we made the decision to close."
The owner of the restaurant Opa! Opa! joined others to explain exactly why the city is experiencing a mass shut down. The Greek eatery can no longer afford to pay the rent and staffing cost but doesn't want to raise meal prices to a point that customers inevitably stop coming as well.
"It's bittersweet. It's been 14 years. It's been a good run," said Phil Courey, the owner of Opa! Opa! Greek restaurant in East Sacramento. "We had a couple thousand comments or responses and I wanted to take this through the holidays for my staff. The wages are definitely a heavy pressure on us," he said. "About 40 grand a year every time they jack up the minimum wage."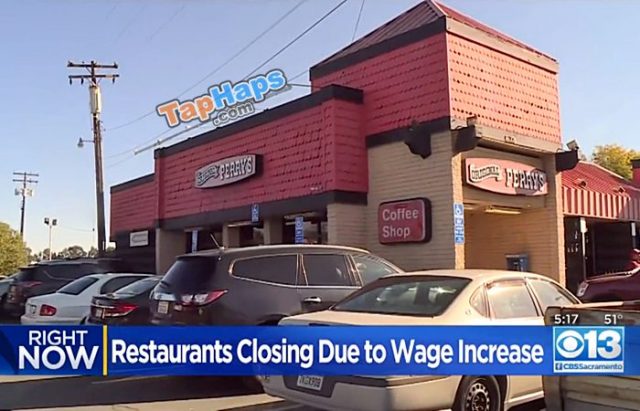 The businesses have struggled each year to keep their doors open as they endured the fourth straight year that California has increased the minimum wage. Unfortunately, they can't take anymore and are closing before the next wage increase hits. Some of the owners vowed to stay open a little longer to help out employees, who will soon be unemployed, save up money and hunt for other jobs.
However, there is nothing for the small business owners to fall back on as they prepare to cut off their only sources of income. Not only is California losing jobs but Californians are losing their small businesses and sense of community. With fewer business options and increasing unemployment, citizens are re-evaluating the call for high minimum wages.