An armed robber made a grave error when he set his sights on a driver at a gas station, intending to rob the man. Unfortunately for the would-be assailant, his intended victim had other plans, and he wasn't about to become a casualty.
The Zoom Gas Station near the intersection of Tucker Boulevard and O'Fallon Street in St. Louis' Columbus Square neighborhood just north of downtown St. Louis, Missouri became the scene of a shooting at approximately 6 am on a Wednesday morning. The incident reportedly unfolded after an alleged armed robber attempted to steal another man's car at gunpoint, but the driver had a gun of his own, and he didn't waste any time pulling it out and firing at the alleged assailant.
According to reports, the St. Louis Metropolitan Police Department was called to investigate after originally receiving reports of a carjacking. During a media briefing later that day, police said they arrived at the Zoom Gas Station to find a black man in his 20s, who had not yet been identified, shot dead by a driver, who was only identified as a 48-year-old white man. It was quickly determined that the dead man had tried to rob the other man at the gas pump.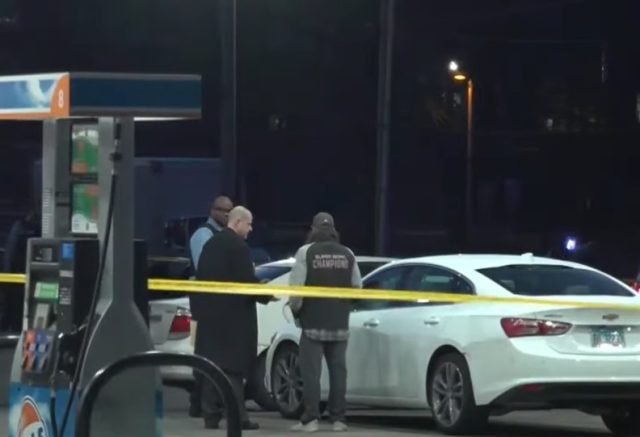 After driving a white Toyota Camry to the Zoom Gas Station, the now-deceased carjacker allegedly approached the other man, who was driving a white Chevy Malibu. The would-be carjacker tried to rob the driver of the Malibu, but instead of getting away with the other guy's vehicle, the assailant ended up with a fatal gunshot wound to his chest when his intended victim fired several shots.
After being shot, the alleged assailant ran off before falling to the ground and dying about half a block away, The Blaze reported. Authorities were able to recover both the dead man's gun and the victim driver's weapon from the scene of the shooting. Investigators stated that they would also be reviewing footage from surveillance cameras at the convenience store that likely captured the shooting and would provide further evidence about how the incident unfolded.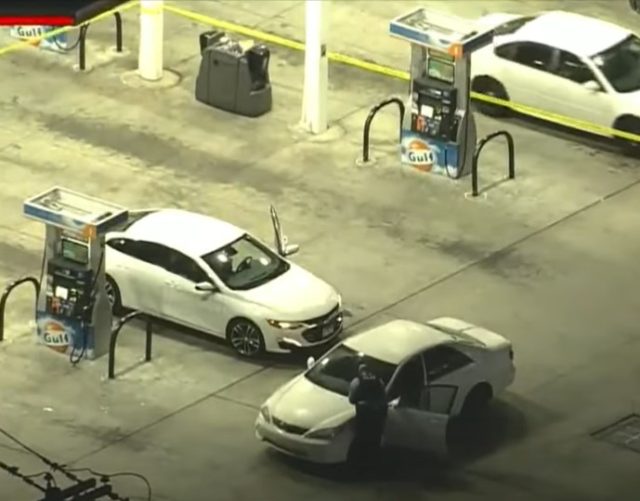 The police department advised motorists on how to avoid carjackings, which they admitted were on the rise at gas stations in St. Louis. "We are having some of these incidents where people are pumping gas and people are coming up stealing vehicles or belongings out of vehicles," Captain Pierre Benoist said. "Be mindful of your surroundings. Take keyfobs with them while at the gas stations. There has been somewhat of a spike at gas stations city-wide"
Customers of the gas station also addressed the troubling spike in the increasing level of crime taking place in St. Louis, although many who were shopping there that day didn't even know a shooting had taken place that morning. "When [are] we gonna get some help out here?" Jamie Faulkner, who says increased patrols are needed in the area, asked KMOV. "You making citizens and people defend themselves, you know, and unfortunately, this is what comes about."
According to KSDK, the police said they are posting mobile surveillance cameras and K-9 units at gas stations across the city. Unfortunately, when seconds matter, help is often minutes away. Sadly, the police can't be everywhere all the time. It seems some citizens understand this and have taken the appropriate measures to ensure they are prepared to defend themselves.
Luckily, we don't have to be sitting ducks. Instead, we have the option of arming ourselves and defending our person and property. That's the beauty of our Second Amendment. Rather than leaving innocent citizens at the mercy of criminals, it acts as the great neutralizer, allowing an intended victim the means to effectively combat those intending to do harm. As stories like this one and many others prove, it's effective. Criminals, be warned.