A military veteran held an armed police chase suspect at gunpoint. Security cameras captured the heart-pounding moments that led up to the ordeal as well as what followed.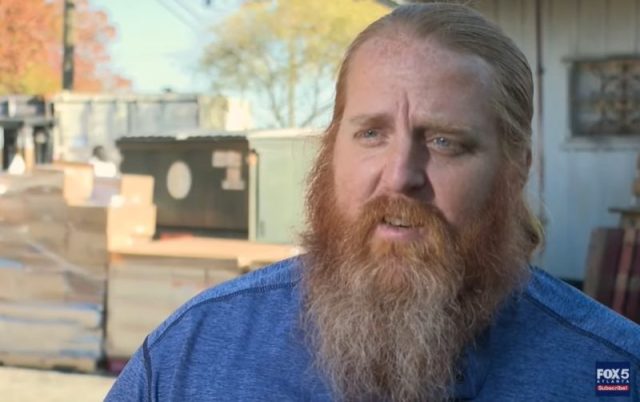 William Joyner, a United States Army veteran, knew exactly what to do when an armed police chase suspect crossed his path on a Monday evening. Joyner was working as a manager at Feeding GA Families — a food bank — in College Park, Georgia when a volunteer rushed into the break room and told him someone had just crossed through the parking lot with a gun. Without hesitation, Joyner flew into action.
According to WAGA-TV, Joyner grabbed his gun, chambered a round, and went outside. Before long, he caught up with the individual in question, who he held at gunpoint until cops could arrive, but it wasn't without incident. In fact, Joyner was forced to threaten the alleged perp, telling him, "Don't make me kill you — because I will."
Security camera footage captured the moment the volunteer rushed into the break room, warning William Joyner of the potential threat outside. It also caught the military vet crossing the parking lot with his gun at the ready. After catching up to the suspect, Joyner ordered the alleged perp to get on the ground, but the guy initially had other plans.
"I told him to go to the ground, the police are on their way — 'just go to your knees with your hands up,'" Joyner recalled.
Unfortunately, the suspect, later identified by police as 20-year-old Jordan Shelley, failed to comply, refusing to show Joyner one of his hands, The Blaze reported. Although he did go to his knees, Joyner quickly realized that the suspect was attempting to distract him as he slid his right hand toward his gun.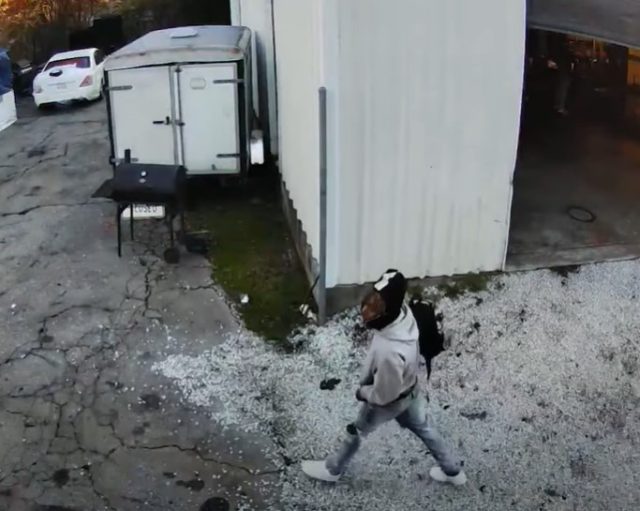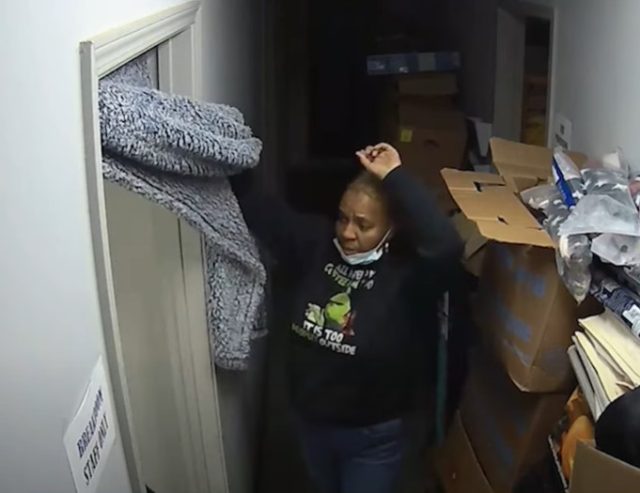 That's when William Joyner decided to let Jordan Shelley know that he wasn't messing around and that he was willing to take drastic action if he was forced to do so.
"The whole time his hand was sliding down toward the gun," Joyner explained. "I was telling him, 'Don't make me kill you, because I will.'"
Fortunately for the suspect, a College Park police officer arrived on the scene in the nick of time, before things escalated any further. The officer is seen in the security video, rounding the corner with his taser out. It was later revealed that Shelley, as well as another suspect identified as 21-year-old James Green, had fled from police in a stolen car on Roosevelt Highway just before 5 pm that day.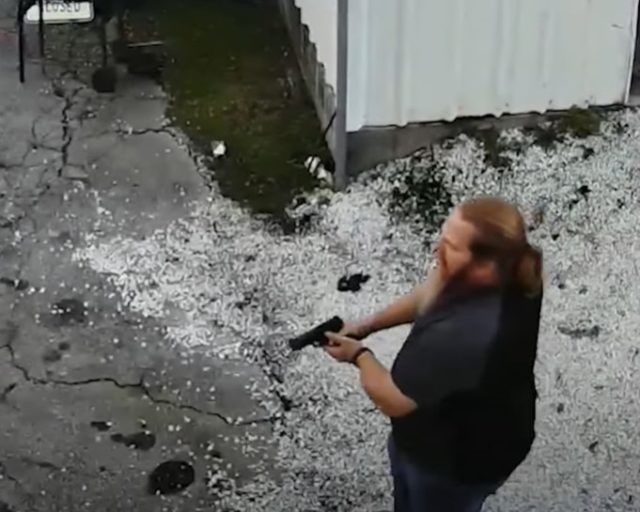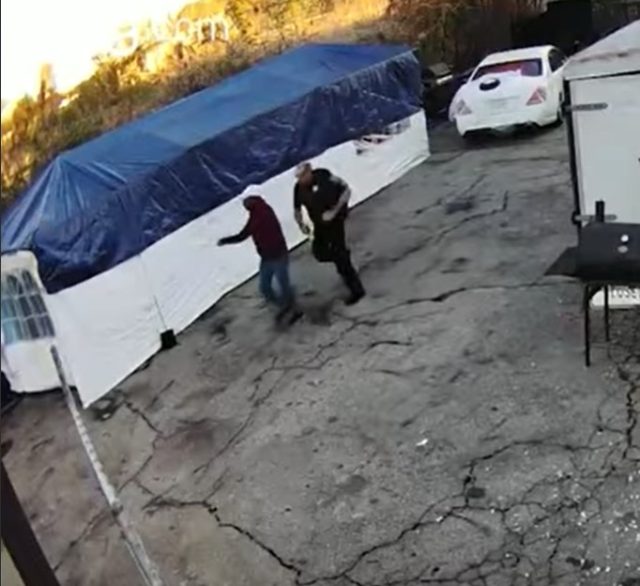 Shelley and Green then wrecked the vehicle near Herschel Road, taking out a whole bus stop in the process, police said. Although officers were able to quickly apprehend Green, Shelley took off across train tracks, eventually making his way onto the Feeding GA Families' parking lot, where — thanks to William Joyner — he was also eventually apprehended.
Police confirmed that a weapon was confiscated from the suspect. Jordan Shelley and James Green were both hit with obstruction charges while Green was also charged with theft and criminal damage to property.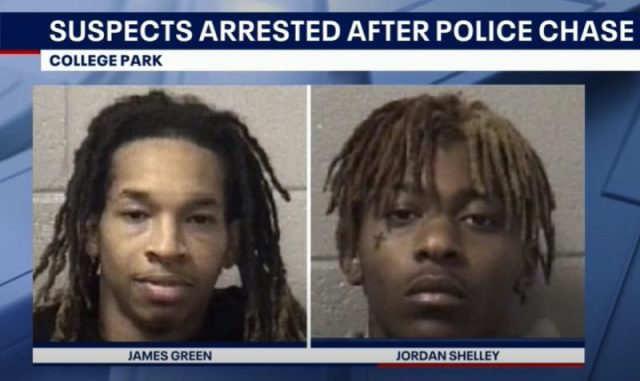 As for William Joyner, he credits his military training for his quick-thinking actions. He says that if he had to do it all over again, he would do it in a heartbeat.
"There wasn't much time to think about it, in the moment, I just knew what — to me — was right," Joyner explained.
Perhaps criminals like Shelley and Green should learn a thing or two from a man like William Joyner, who not only served his country but also serves his community as a food bank worker, taking down bad guys in his spare time too. The world could definitely use more guys like Joyner — an all-around great man who's willing to do what's right, proving that evil can be stopped when good people are willing to stand up to it.