While visiting a maximum-security prison, a veteran brought his service dog into the yard where the inmates gather for their daily exercise. However, as soon as he lost control of the animal and it took off sprinting toward an inmate, he knew exactly what was going on.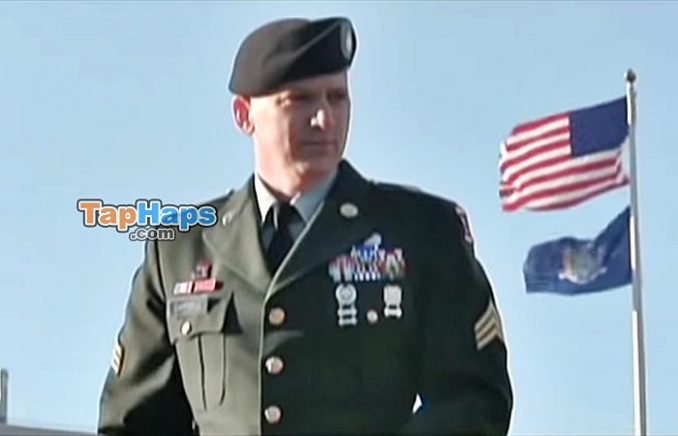 For 47-year-old Iraq war veteran Sgt. William Campbell, daily routines can be a significant struggle. Thanks to his debilitating traumatic concussive brain injury, even completing simple tasks we often take for granted can prove to be a battle. Luckily, that's where Pax comes in.
As a service dog, Pax has been extensively trained to not only help Campbell accomplish physical chores, but he also provides the wounded veteran with necessary emotional support. However, the one time that Campbell lost control of Pax revealed a side of the yellow Labrador he'd never seen before.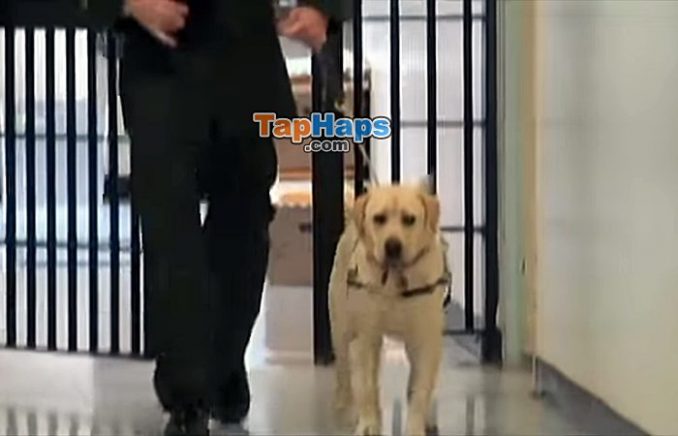 After taking Pax to a maximum-security women's prison, Campbell was walking his service dog across the yard when suddenly the animal came to a full sprint. It was clear that the dog had recognized one of the inmates and began racing toward the woman. As soon as the dog got close enough to the inmate, Campbell realized the truth about Pax's training.
When Pax was just a puppy, he had been trained by a group of 27 women at the Bedford Hills Correctional Facility, according to The New York Times. Incredibly, when Campbell brought Pax to revisit his first home, the dog immediately recognized the woman who was responsible for the majority of his training and took off toward her. What ensued was a heartwarming, tear-jerking reunion between the pair.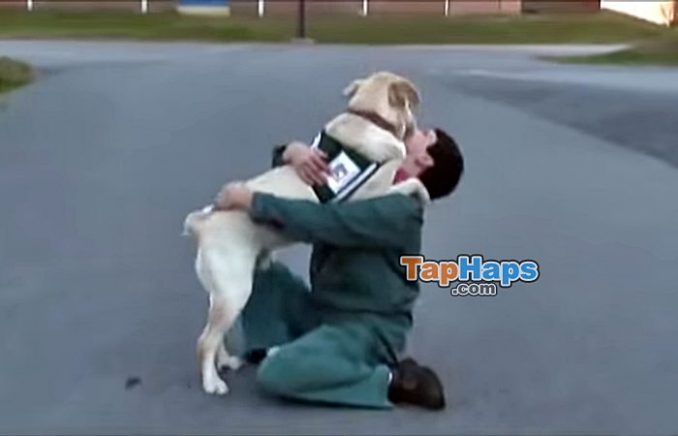 Overcome with emotion, Pax leaped into the arms of 44-year-old inmate Laurie Kellogg, nearly knocking over the petite woman. The pair embraced like old friends who had been separated for too long, crying with joy over their reunification. Unable to contain his joy, Pax raced circles around Kellogg before coming to rest in her arms and ravishing her with kisses.
For Kellogg, the meeting was bittersweet. She explained that she became severely depressed when she had to give up Pax after he completed his training a year earlier. However, she knew that he was called up to serve a higher purpose.
"I too had P.T.S.D. after years of domestic violence. I too had flashbacks," Kellogg told Campbell. "Pax knew, and he let me know I wasn't there — I was here. I knew he would make someone feel safe. He made me feel a sense of freedom in a place I was supposed to feel anything but."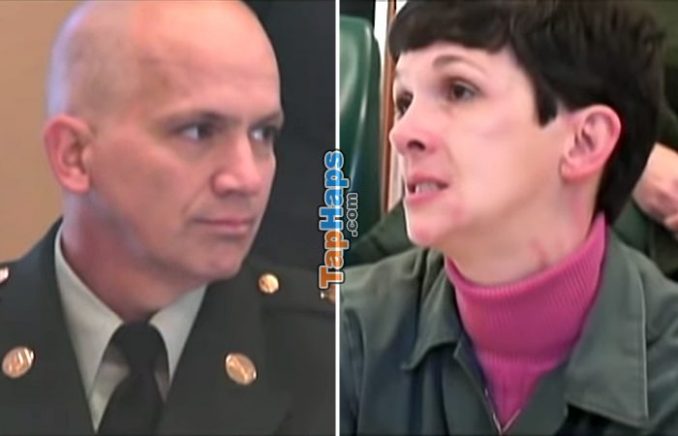 Kellogg is currently serving a prison sentence for murder. Just 3 weeks after her father passed away, she was given Pax to raise and train as part of a non-profit prison program called Puppies Behind Bars. She explained that it was her relationship with Pax that gave her purpose and helped her to mourn the loss of her dad while stuck behind bars.
"I never thought I'd see him again," she said. "If they opened the doors and let me out of prison, I wouldn't feel this good."
Ever since giving up Pax, Kellogg has kept in touch with Campbell. She has taken great pride in knowing how the dog assists his veteran master with his horrific nightmares and the trauma that stems from war. Along with comforting Campbell and bringing him back to reality, Pax is able to fetch necessary objects and even bark into a radio to call for emergency assistance.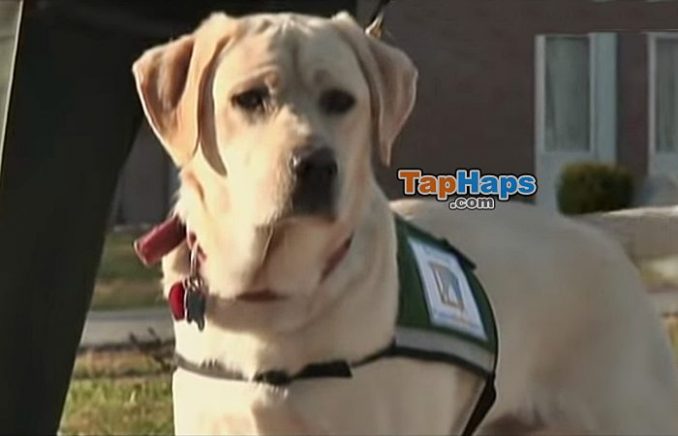 In a bittersweet goodbye, Kellogg presented Campbell with a doggie bed she had crocheted for Pax. Before leaving, she took the dog to revisit his old puppy crate and stuffed toys, which he instantly recognized. The pair then parted, hoping that they would someday meet again.
Worlds apart, these two individuals were brought together by the love and loyalty of an animal. In an age when the heroes of war could not be more separated from the outcast dregs of society, it's incredible that something as simple as a dog can be the uniting factor.