Controversy has swirled around Whoopi Goldberg during her time as the moderator of The View. In the past, Goldberg has come under fire, and her five "worst moments" had her critics demanding she should be fired from the show.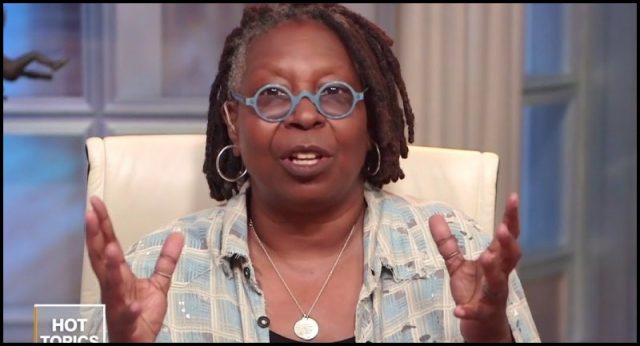 In 2007, Whoopi Goldberg replaced Rosie O'Donnell as the new moderator of The View on ABC. Over the years, Goldberg has come under fire for remarks that led to a public backlash from critics, who pointed to her "five worst moments" as evidence of why Goldberg should have been removed from the talk show.
#1 Whoopi Goldberg claimed the Holocaust was not about race, twice.
Goldberg drew widespread criticism for stating on the show that the Holocaust was not based on race but "about man's inhumanity to man," telling her co-hosts, "This is white people doing it to white people, so y'all going to fight amongst yourselves." She was suspended from The View and later apologized on Twitter.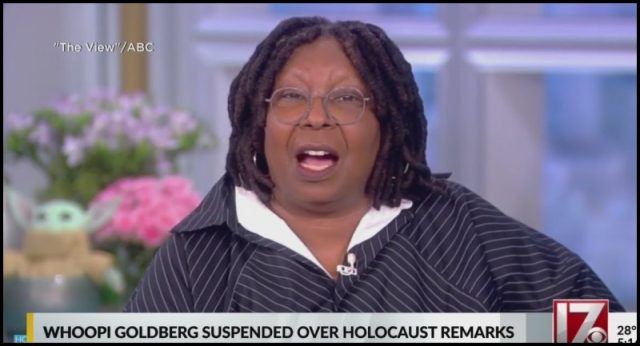 However, in an interview months later, Goldberg doubled down on her remarks. "[The Holocaust] wasn't originally" about race, Goldberg said. "Remember who they were killing first. They were not killing racial; they were killing physical. They were killing people they considered to be mentally defective." Goldberg apologized once again, and demands that she should be fired were overlooked by the executives at ABC.
#2 Whoopi Goldberg Defended Joe Biden's Fake War Tale As Storytelling.
During a campaign event, Joe Biden was caught telling a war tale that ended up being false. "In the space of three minutes, Biden got the time period, the location, the heroic act, the type of medal, the military branch, and the rank of the recipient wrong, as well as his own role in the ceremony," the Washington Post reported.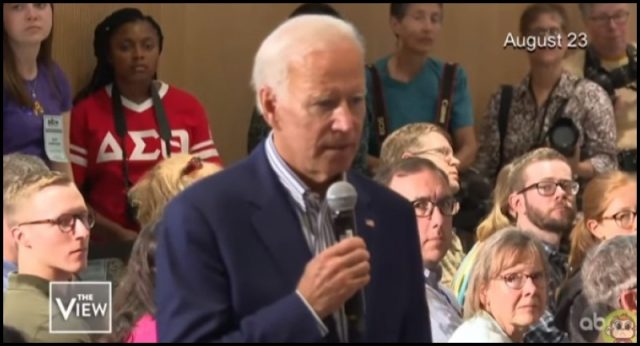 Goldberg came to Biden's defense on The View. "I don't think it's age. I think, sometimes, you've been telling a story a long time — it grows," she said. "I've done it … you tell a story and it's like, 'Oh, you know what, and remember that happened too?' And then, suddenly, you were marching up the hill, and then you brought all the kids, and then you had your own baby, and you delivered it yourself." Cohost Sunny Hostin echoed Goldberg's remarks, saying Biden's a "good storyteller."
#3 Whoopi Goldberg Claimed Roman Polanski Was Not Guilty Of "Rape-Rape."
During a segment on The View, Goldberg opined that Hollywood director Roman Polanski's rape conviction, involving a 13-year-old girl in 1977, was not a real rape. "I know it wasn't rape-rape," she said. "It was something else, but I don't believe it was rape-rape. He went to jail, and when they let him out, he was like, 'You know what, this guy's going to give me a hundred years in jail. I'm not staying.' So, that's why he left." Later in the program, she added, "We're a different kind of society, we see things differently … would I want my 14-year-old having sex with somebody? Not necessarily, no."
#4 Whoopi Goldberg Claimed Joy Behar Did Not Wear Blackface.
During an interview with Donald Trump Jr. that went off the rails, Goldberg defended Joy Behar when the president's son pointed out: "We've all done things we regret. I mean if we're talking about bringing the discourse down, Joy you've worn blackface — Whoopi you've said Roman Polanski… it wasn't rape-rape when he raped a child." After Behar vehemently denied wearing blackface, Goldberg said, "No, she was not in blackface. Being black, I recognize blackface — this I can say." However, In 2016, Behar said on the show that in her 20s she had dressed for Halloween as a "beautiful African woman," wearing her natural hair and makeup "that was a little bit darker than my skin."
#5 Whoopi Goldberg Claimed Conservative Group TPUSA Embraced "Neo-Nazis."
During a TPUSA Student Action Summit in Tampa, Florida, a bunch of neo-Nazis protested outside the event with their swastikas and pro-Nazi paraphernalia. Joy Behar went on a rant saying, "Neo-Nazis were out there in the front of the conference with antisemitic slurs and, you know, the Nazi swastika and a picture of a so-called Jewish person with exaggerated features, just like Goebbels did during the Third Reich."
Even after TPUSA threatened legal action, Goldberg doubled down. "But, you let them in, and you knew what they were," Goldberg declared about TPUSA. "You embraced [the neo-Nazis] at your thing, I felt. … I know they were not in the building, but they were in the mix of people at the thing." That remark by Goldberg only further infuriated TPUSA, and at that point, they issued a cease and desist letter to ABC demanding a full apology and retraction.
According to Fox News, "#SueTheView" trended on social media. Additionally, The Sun reported, "Goldberg had angered The View fans after past on-air blunders leading thousands to vie for her to be fired from the show." Goldberg has made controversial comments in the past, but she may have gone too far with "concerned viewers, including the Democratic National Committee," calling for her termination from the ABC talk show.