A 12-year-old Kansas girl was hauled out of school in handcuffs and taken into police custody for making a "gun with her fingers" in class. Disturbingly, she was also charged with a felony for threatening — but the school says the police department is to blame.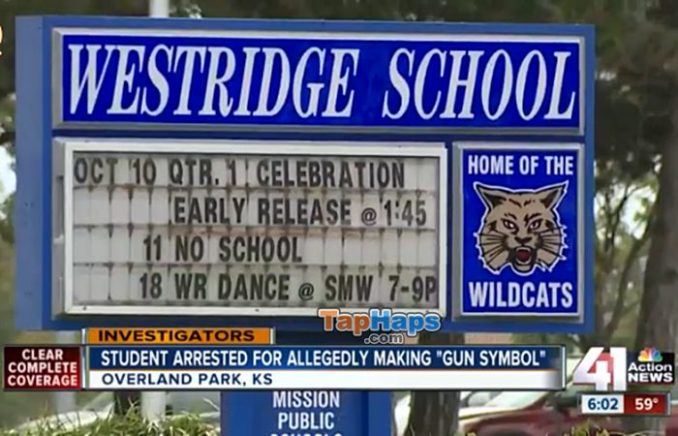 Along with bulletproof backpacks, metal detectors, and room-clearing drills, schools are adopting policies that prohibit even the mere mention of firearms. However, what one Westridge Middle School pupil has encountered exposes a disturbing flaw in seeing everything related to guns as a punishable offense.
Despite mass shootings falling to a record low, the mainstream media has parents and school officials terrified that their children will become the victims of a deranged school shooter. While this scenario is extremely rare, school districts have gone above and beyond in order to protect students from what they believe is an imminent threat to their campuses.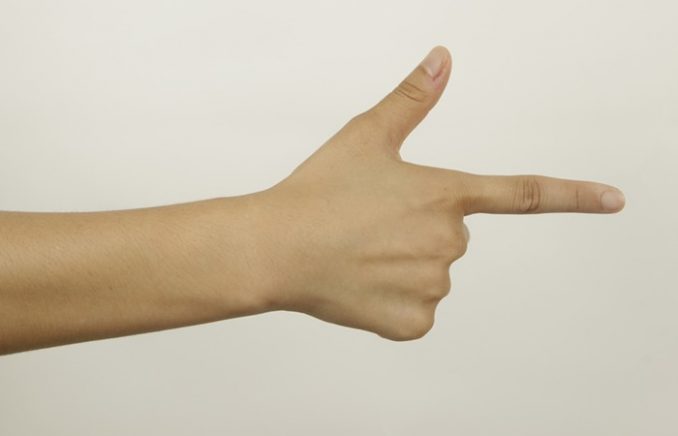 While attending class at Westridge Middle School in Overland Park, Kansas, a 12-year-old girl was hauled out of class in handcuffs and taken into custody for a hand gesture. School officials apparently notified local law enforcement after a teacher witnessed the child form her fingers into the shape of a gun and point it at four classmates before pointing it at herself, Kansas City Star reports.
It was speculated that the girl was using her hand to pretend to shoot her peers before turning the "weapon" on herself. Incredibly, the police not only took the preteen into custody but charged her with a felony for threatening.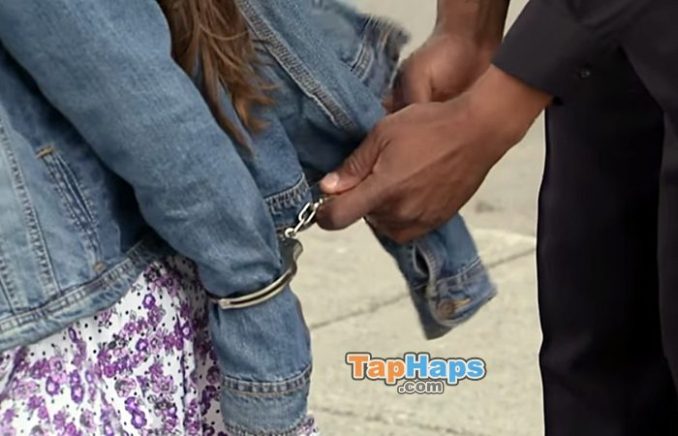 Expectedly, the incident has sparked heated debate over the handling of minors who exhibit what many see as typical juvenile behavior. As such, Shawnee Mission school officials were forced to address the issue, turning the blame on the police instead of its own staff, according to KSHB.
Dave Smith, spokesperson for the Shawnee Mission School District, would only comment on the matter by email saying, "I want to be very clear: The arrest of this student was wholly unrelated to any district policy. It was a municipal police department decision, and our policies don't impact police department decisions."
The county has decided to treat the case as a criminal one, which could leave the child with a felony on her permanent record. Disturbingly, the 12-year-old is being treated as a potential domestic terrorist and possible mass shooter for allegedly communicating "a threat to commit violence" against her peers.
According to Johnson County District Court documents, the girl "unlawfully and feloniously communicated a threat to commit violence, with the intent to place another, in fear, or with the intent to cause the evacuation, lock down or disruption in regular, ongoing activities …" or created just the risk of causing such fear.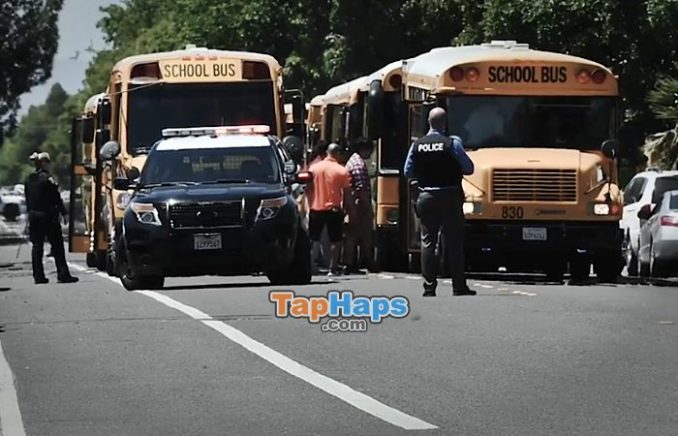 Overland Park police admitted that they were notified of the alleged threat through the school district's online reporting portal. School officials had reportedly questioned the suspect and one other student in the principal's office before a school resource officer recommended that the girl be arrested and transferred to local police.
The resource officer arrested the student and took her back to an "appropriate facility," police said. "Ensuring the safety of everyone in a school, or community, is a top priority and requires constant vigilance, parents reminding their children of proper behavior in school and an understanding by the public that each case is thoroughly investigated before any arrest is made and a charge filed."
Although she was detained by the police, the girl was later released into the custody of her mother. A hearing in the Juvenile Division of the District Court of Johnson County has already been scheduled.
"I think that this is something that probably could have been handled in the principal's office and got completely out of hand," said Jon Cavanaugh, the girl's grandfather in California, where the girl is now living. He said his granddaughter has no access to a real gun and she had no intent of harming anyone. "She was just mouthing off," he said.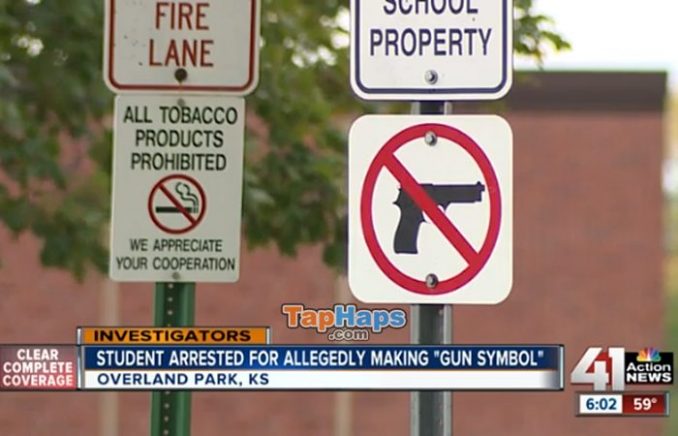 The school has admitted that if the matter hadn't been referred to local law enforcement, they would've treated the incident as bullying and intimidation at the most. The case comes after a series of recent school suspensions across the country for students making violent or non-violent references toward firearms, which many schools attribute to a zero-tolerance policy for threats.
For making a symbol with her fingers and taking aim at students, a little girl's chances at college have likely been ruined before she even entered her teen years. The case highlights an unfortunate trend in judging psychologically-underdeveloped children by the standards we hold adults.