A flag immediately caught a man's attention while he was visiting a flea market. It wasn't the $5 price that had him taking a closer look, however, but rather all the words penned on the stripes. It was immediately clear what needed to be done.
Walter Brown and his wife Lanie were shopping a flea market just south of Hemphill, Texas when something caught Walter's eye. Although they were shopping for a holster for Lanie's new Walter P22 pistol, they stopped to look when they spotted a pile of flags for sale. "Come look at this," Walter said to Lanie shortly after he began sifting through them.
In his hands was a flag that was years old, covered in writing. So, Walter began to read. The inked messages on the white stripes were for a fallen lance corporal, TODAY reported. "Fred, you were a good Marine and we will always remember you," someone had written, while another added, "Hey CHEEKS, wherever you are, make sure you watch over us."
"The rank is specific to the Marines, that's what caught our eye," recalled Lanie, whose son and son-in-law both joined the Marines, according to The Houston Chronicle. The Browns' son explained that it was a "tribute flag" which had been signed by the other members of the fallen Marine's platoon and that it should have been included in a package to the family, along with the fallen Marine's personal effects and a letter from his commander. So, Walter and Lanie knew what they had to do.
The Browns, with help from their daughter and her husband, determined the flag was for Fred Lee Maciel, a 20-year-old Marine who died in Iraq in 2005. Then, they tracked down Patsy Maciel, Fred's mother. So, many years after receiving the worst news of her life, telling her son was killed in a helicopter crash, she received a message from the Beaumont couple's daughter, saying they had found something she would want. But, mailing it wasn't an option.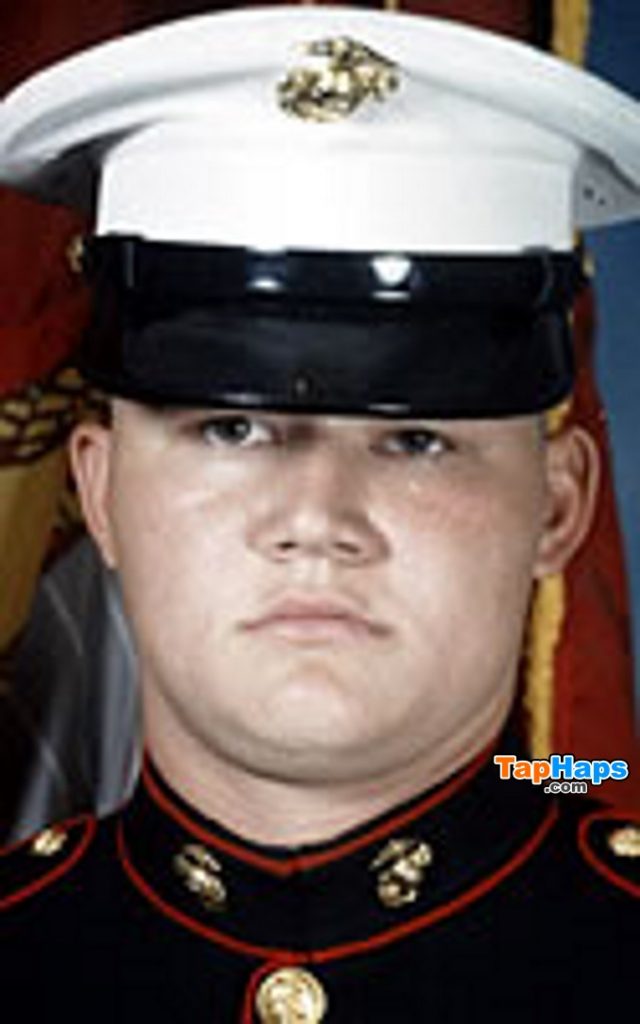 The Browns knew that the tribute flag Fred's fellow platoon members had made in his honor had to be hand-delivered to his mother in Humble. "Patsy, our family feels so honored to have been chosen to find this flag," Lanie told the mother of the Marine as the tribute flag was given to her. "Thank you for sharing this piece of your boy with us," Lanie added before passing Patsy a small rectangular box.
The two embraced in front of a crowd of family members, friends, and Patriot Guard Riders, who had gathered at the grave of the fallen Marine for a ceremony in his honor. During one of the single biggest losses of American lives in Iraq and Afghanistan, Fred was one of 31 American servicemen killed in a crash 220 miles west of Baghdad in a severe sandstorm.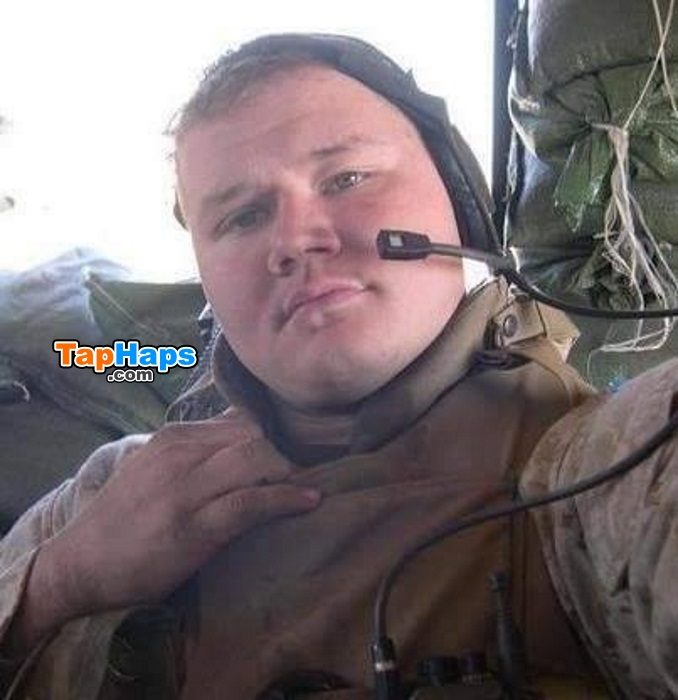 Patsy was sleeping when TV channels began reporting the crash. Her mother woke her to tell her what had happened, but Patsy told her the military would have informed family before the incident was reported on the TV. "We were arguing about it when they knocked on my door," Patsy said. "I was crushed," she recalled. "I didn't know how to make memories without my son."
Although she had received her son's official flag and other effects, the tribute flag never made its way to her. Now that it has, "It'll be with me 'til I die," she said. "It was a simple twist of fate it wasn't someone else finding a flag meant for me and my husband," she added. "This is a piece of my son I'm getting back," she said. "It's a great feeling."
It's not clear how the flag ended up at the flea market. Owner Fred Yahne believes it may have been among the contents of one of the many storage units his shop buys at auction. "I didn't know what it was when I was processing the boxes," he said. "I really wanted to see what it was." He had put the flag on one of the market's main counters to look at it later, but his wife sold it before he had a chance. "I would want that if it was one of my sons," added Yahne, who has two children who served in the Army.
At the ceremony, Fred Maciel's family wore shirts featuring photos of the late Marine with the words "We sent a boy to become a man, and he became our hero." Patsy admits, she didn't want her son going off to war, but Fred enlisted before he even graduated, coming home from high school one day to tell his mom he'd joined the Marines. "I cried for three days trying to convince him not to (join)," Patsy recalled. "I lost that fight," Patsy added. "His dream was to be a Marine, and I had to let him do that," she explained, "I'm proud of him, that he died doing what he loved."