After the tragic accident involving a young boy, an Alabama sheriff's office asked citizens to pray for the child's survival. However, after an atheist group demanded that the department stop "using tragedy to promote the idea of prayer," the sheriff's office came forward with an unmistakable reply.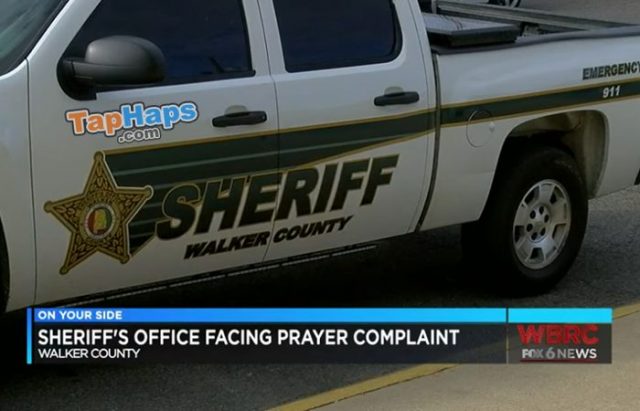 After a tragic accident left a 14-year-old Alabama boy fighting for his life, the Walker County Sheriff's Office issued an update along with a heartfelt plea for residents to unite in prayer for the young man. The accident involved one of the sheriff's deputies in a vehicle and the boy on a four-wheeler.
"Instead of wasting our breath condemning and judging, we all need to use it to cry out for God to place His hand on this young boy, and return him home to his family," the sheriff's office wrote. "To bring peace and calm to a deputy who is absolutely broken. My heart hasn't been this heavy in a long time. As your Sheriff, I'm responsible for speaking for my department, and all I ask is that you pray. Pray hard, and pray from the deepest parts of your heart, because there are two good people that need it now more than ever."
Expectedly, nearly every comment offered prayers or condolences, as the tragedy remained the focus of the post. However, it didn't take long before an anti-religion organization caught wind of the call.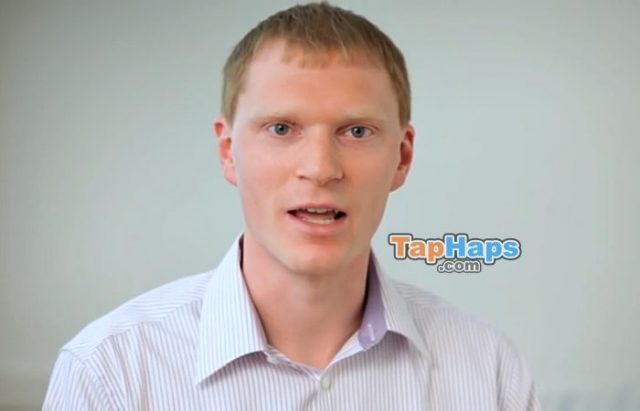 According to Fox News, the post was brought to the attention of the Freedom From Religion Foundation (FFRF), which describes itself as a "nonprophet nonprofit" watchdog in support of "atheism, agnosticism, [and] skepticism." The group jumped on the sheriff's office and issued an unofficial cease-and-desist letter.
"The issue here is that the sheriff's office has a pattern of using tragedy to promote the idea of prayer and our letter reminds the sheriff, not everyone in Walker County prayers or believes in the same religion," FFRF associate counsel Sam Grover wrote in a letter accusing the sheriff of disregarding the Constitution. "It is laudable for your Office to support those in mourning and to facilitate community recognition for those who have lost their lives serving the public. However, a senseless and tragic death is not an excuse to disregard the Constitution, which prohibits government entities like the Sheriff's Office from promoting religious activity."
Since Grover likely understands that there are no legal grounds for action against the sheriff's department, Grover neither cites a particular law not threatens a lawsuit, both of which are typically found in a letter from the FFRF. Fortunately, the sheriff's office knows this as well.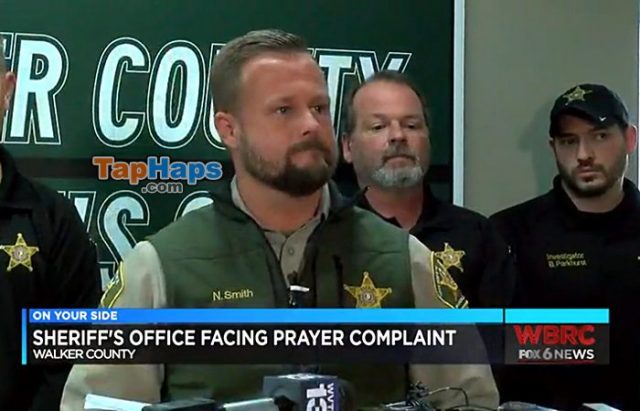 Representing the Walker County Sheriff's Office, public information officer T.J. Armstrong explained that the department was "shocked" by the letter's demands. However, in a statement relaying Sheriff Nick Smith's decision on the matter, Armstrong issued a clear answer.
"Our response is going to be to continue to do the best we can," Armstrong said. "We have never once received a single complaint." When asked if they would change anything because of the FFRF letter, he responded, "It's a very implicit, no."
Since the attack from the FFRF, Sheriff Smith and his fellow officers have received overwhelming support from the community. However, the sheriff's office maintains that it isn't trying to cause a scene with its refusal to back down.
"We're not looking for a fight," Armstrong added. "However, we will not cower down, especially when it comes to our individual faith."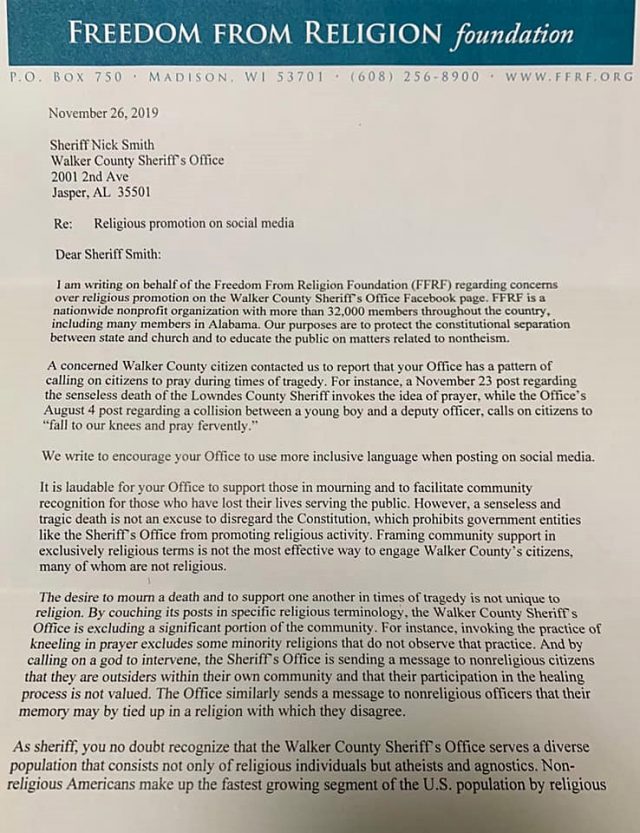 Of course, the FFRF didn't receive the response for which they had planned. However, Grover and his organization admit that they won't be filing a lawsuit or a court challenge, at least, not at this time.
Neither Grover nor the FFRF has offered a response to the department's decision to deny their demands. However, they hope that applying consistent pressure on individuals and groups such as the sheriff's office will result in them refraining from using such religious language.