When a black man was pulled over for a minor traffic violation, he quickly realized the police officer was a white man. Moments later, he uploaded his encounter with the officer, and his advice to black men across the country went viral for good reason.
Virgil Walker could have panicked and fled when he saw the lights of a Nebraska police cruiser flashing in his rearview mirror. However, he made up his mind that he would use the encounter to show America just how dangerous a typical interaction between a black man and a white officer is.
Thanks to political leaders, social justice activists, and the media, the nation has adopted the belief that the criminal justice system is systemically racist and must be abolished. This propaganda has not only sparked riots all over the nation but has also instilled fear in minority communities, causing them to take risky actions when interacting with law enforcement.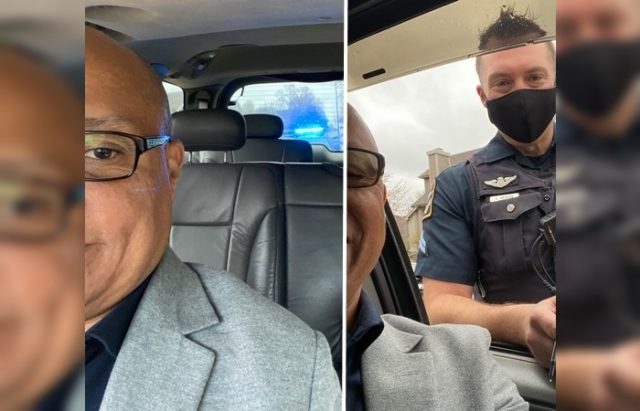 In his Facebook post, Virgil Walker admits that he hadn't completely stopped at a stop sign when Omaha Police Officer John Hinige signaled for him to pull over. With the media perpetuating the idea that the police are executing innocent black men for nothing more than minor traffic violations, Walker could have made a run for it, claiming that he feared for his life. Instead, he did what some anti-police activists claim will still get a black man killed — he complied.
"As to the cultural narrative, I'd say the following," Walker wrote after the encounter. "No, I wasn't afraid. No, I didn't fear for my life. No, my ethnicity and his were irrelevant to what was happening. Yes, the officer was respectful. Yes, he did his job. Yes, he looked for ways to be cordial."
Walker, who serves as a local pastor and records a conservative podcast, explained that he politely handed over his license and registration, following all orders Officer Hinige gave. The officer was just as kind and respectful, letting Walker go back home to his family with only a traffic ticket.
"Beyond the 'black guy, white cop' narrative, this was the kind of respectful exchange I've come to expect whenever I interact with officers," Walker continued. "I've been black my whole life, and I've run into officers of all kinds. Some officers are friendly (like this one), and others are not so nice. Regardless, I'm always respectful. Even though I did receive a ticket on this occasion (I was in the wrong), I thanked the officer for his service and the respectful exchange."
Walker asked Officer Hinige for a photo, explaining that he wanted to write about the encounter on social media. His testimony went viral, prompting KETV to interview both him and the officer.
"The thing that made me remember it was he asked for the photo. That caught me off guard," Hinige said. "It makes me feel good that I'm out there, conducting myself in an appropriate way that people can see where I am showing respect and just treating people as fairly as I can."
Walker told KETV that he wants people to post on social media after any positive encounter with a police officer, using #ComplySavesLives and advising them to "just comply." However, the interviewing reporter pushed Walker to confront the claim that "some black men have complied and still died from an officer's bullet."
"If there's an incident where someone does comply and they lose their life, that's a horrific incident. It's not more horrific because someone's ethnicity, it's not more horrific because I have more melanin in my skin," Walker said.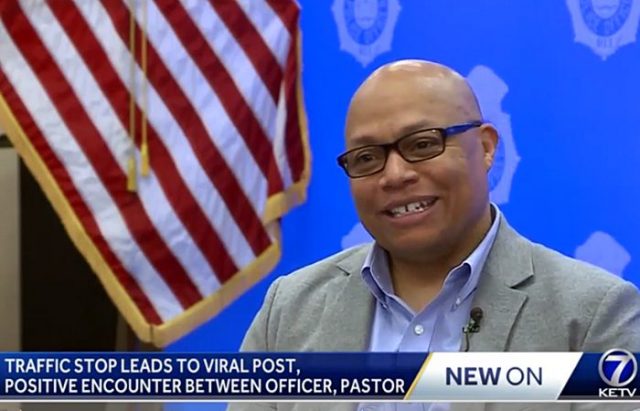 Virgil Walker has rejected the idea that black people are being hunted down and executed by racist police officers. He maintains that it is extremely rare for a civilian of any color to end up getting shot as long as they comply with police orders. In fact, he hopes that his most recent encounter serves as a distinction from the main reason black men lose their lives during police interactions.
Walker's reasoning is hard to argue against. If you fail to comply, you're probably more likely to get shot. If someone truly believes their life is in danger, compliance is their best option for making it out alive. Any grievances should be settled in the courtroom, not at a traffic stop. There's no winning in a fight against the police. The safest option is to comply and fight your battles through the justice system.