When a veteran's home became unlivable after a fire, he began sleeping in a tent in his yard. To say his neighbors didn't like it is a bit of an understatement, and the community let him know just how they felt about it.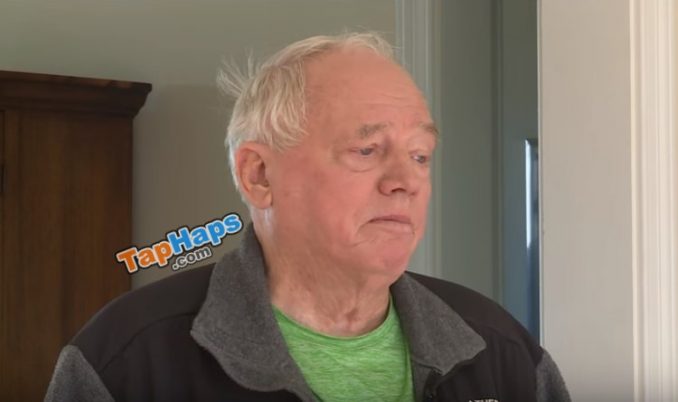 Walter Flanagan, a 73-year-old Vietnam veteran, moved into his father's Henrico County, Virginia home to take care of his dad before he passed away. The West End home had its problems, but due to financial challenges, Walter wasn't able to make necessary upgrades.
Sadly, this resulted in a fire and even more financial difficulties for the veteran, who eagerly began his service to his country by joining the U.S. Navy at just 17 years old. Since the house used fuses and Walter hadn't upgraded the electrical system, the insurance company would not cover the damage following the blaze.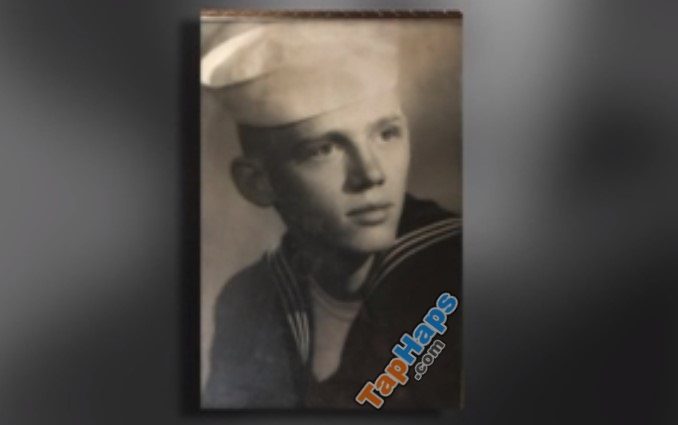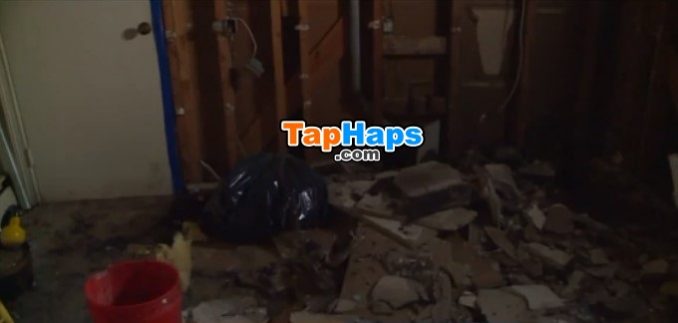 Suffering a fire after his dad's passing left Walter overwhelmed. The task of getting the house back in living condition, especially with financial constraints and the massive accumulation of items his dad collected over the years, would not be a small task.
"Every morning I would get up and look at this mess and say, 'Oh, what's going to happen?'" Walter admitted, according to WTRV. Not having many options, he began sleeping in a tent that he pitched outside on the property. But, neighbors apparently didn't approve.
"I was staying in a tent in my back yard. Everyone was in a panic about that," Walter said. Indeed, once Henrico County building inspectors learned how the veteran was getting by while trying to repair his house, they knew something needed to be done. Luckily, the community agreed. And, in Walter's own words, "It's just amazing what's happened since then."
John Butler, a supervisor with the building inspections department, reached out to a few churches, which provided some nights in a local hotel. Then, a local man stepped in to pay for another 10 days. Butler said college students came in and helped clean the kitchen where the fire started, too. And, the good deeds just kept rolling in.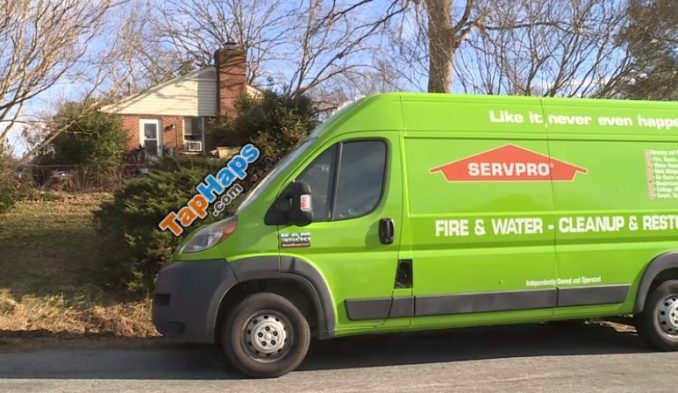 After Drew Bahen's family business, ServePro, was contacted, the company donated their services and put out the call to other contractors to help finish the job. Initially, crews cleared the fire damage and other items from the home and made sure there wasn't any mold inside.
Next, a generator was brought in to power a lamp and heater for one room, where space had been cleared for Walter to sleep. He would be warm and safe, but there was still a lot of work to be done.
Walter had a warm place to sleep but no running water or electricity throughout the remainder of the house. He still needed the electrical system upgrade and roofing work too. And, the kitchen was in need of new cabinets, flooring, sheetrock, and paint. That didn't sit well with members of the community.
"I just wouldn't think that it would be anything at all for everyone to come together so he could have a nice, clean home to live in," said Bahen, whose ServePro company had already donated about $10,000 worth of services at the time. He hoped others would join in to help a man who gave so much to our country. And, he wasn't disappointed.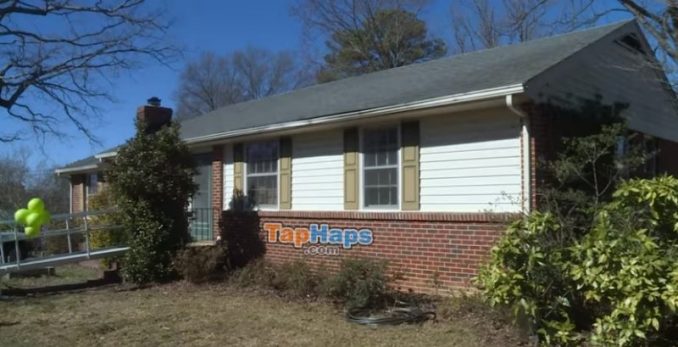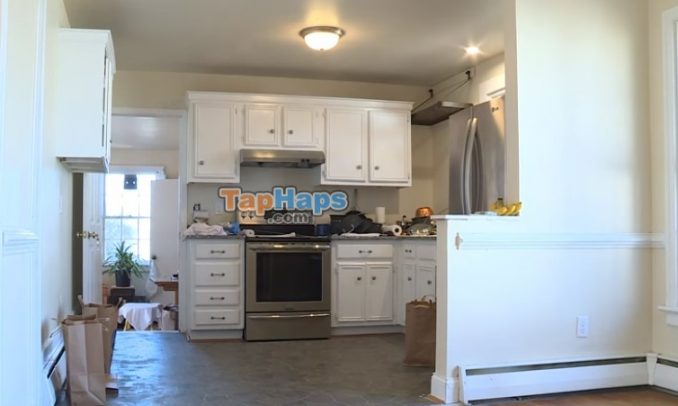 Neighbors stepped up once again, and the response was overwhelming. For weeks, companies and volunteers eagerly pitched in almost daily to completely restore the veteran's home, stock the cabinets with food, furnish the kitchen with shiny new appliances, and, of course, provide the much-needed update to the electrical system.
"It was amazing, we had 20 or 30 companies step up and help out," Bahen revealed as Butler, who initially got the ball rolling, added, "There is so much negativity in the world, so to have a positive story like this. It's uplifting." And, a look at the lengthy list of helpers shows us just how much positivity is out there:
ABC Supply
Allstate Electric
Artistic Stone/Thomas Somerville Plumbing Supply
Ben Andrews Plumbing
Capital One
Capital Waste Services
Chaz Pfrang
Derbyshire Baptist Church
ERS
EZ Box
Garrett Hagood
Henrico County
Hungerford Heating & Air
Noah Butler
Noah Taylor
Professional Firefighters Chimney Sweep
Radford Interiors
SERVPRO of Chesterfield
Shady Grove Methodist Church
Sherwin Williams
United Roofing
Village Flooring
With a huge smile, Walter cut the ribbon to his newly restored home, and what he found was more than he ever expected. "What they've done in this house is like a complete total renovation," said the veteran, full of gratitude. "I never even dreamed of having a granite countertop," he added, stunned by the generosity of his community.
"You just look around and say, 'Wow, I don't believe this happened,'" Walter added. "It's hard to express how grateful I am. It really is. I never expected to get that kind of help," he said. "They help with the cleaning and the painting. Some made contributions anonymously. It gives you faith in humanity again."
Walter Flanagan said he will long remember the generosity of his community, and we hope others will too. With tens of thousands of homeless veterans identified across our country, at least one is now warm and safe thanks to neighbors, who didn't like the thought of a man who gave so much having so little.
Companies, who are often accused of greed, proved there are generous hearts in many business owners. What looked like an impossible task for one man was light work when volunteers joined forces, reminding us how communities should be of service to their neighbors, especially when that neighbor selflessly served his country.