A Phoenix police officer was shot eight times, including a round to his head, and given a slim chance of survival by doctors. However, after spending one month on life support, he shocked everyone.
Phoenix Police Department Officer Tyler Moldovan, 22, was barely clinging to life after he was shot 8 times while responding to reports of an erratic driver. Moldovan discovered the driver, identified as 24-year-old Essa Kolareh Eugene Williams, hiding on a covered patio after fleeing the police. Within minutes, the officer was in a fight for his life.
Williams reportedly pulled a gun from his waistband and fired multiple shots at Officer Moldovan. Although the officer dove to the ground upon hearing the gunfire, Williams walked over to him and continued to fire, shooting him eight times, including once in the head. Fortunately, another officer arrived and tackled Williams, KSAZ reports.
"As the second police officer ran towards the scene of the shooting, the male subject saw the police officer running toward him and yanked harder multiple times on the…officer's handgun trying to pull it out of the holster as the second officer was running toward him," read a portion of court documents.
Officer Moldovan was rushed to St. Joseph's Hospital in critical condition. Medical experts explained to his wife that he had very little chance of surviving. He spent an entire month on life support as doctors waited for his body to give out. Just when they thought he would never recover, the brave officer did something unexpected.
After weeks in an unresponsive state, Moldovan squeezed his wife's hand. He then slowly began responding to her prompts by opening and closing his hand. Soon, he was responding to family and friends.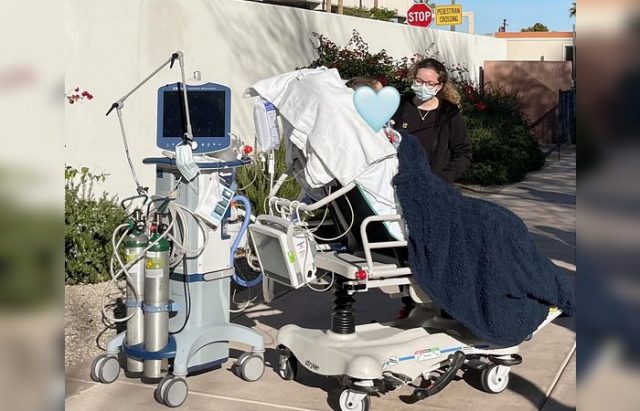 Chelsea Moldovan wrote on Instagram that after just six weeks in the hospital, doctors announced that her husband had made a "miraculous" recovery. Despite all odds, he would go from fully relying on life support to exercising in a rehabilitation center.
"Tyler being alive with the injury he sustained is a miracle," Chelsea wrote. "Him smiling and moving more of his body every day — miracle. Moving [onto] rehaB in less than two months — MIRACLE! Only by God!"
Moldovan was soon transferred from the hospital to the rehab facility. After four months of physical therapy, he again defied doctors' expectations and was discharged to his home.
"129 days ago, we checked into our rehab program at Craig's," Chelsea wrote. "Today, we leave with miraculous progress, amazing resources and an awesome set of new friends (our team and fellow families). May the Lord bless each person who has cared for us so wonderfully and who worked hard to give us the opportunities we have today."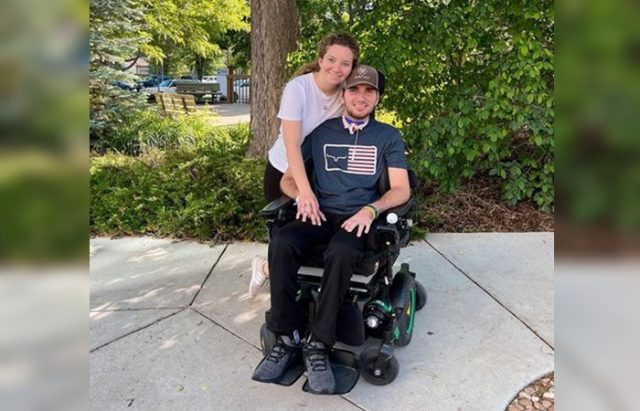 Officer Tyler Moldovan was initially diagnosed with a complete spinal cord injury, meaning that he had no voluntary motor or conscious sensory function. Shockingly, he has regained limited mobility and relies on the help of his wheelchair but continues to amaze medical experts with each stride in his recovery.
As for the shooter, Williams has a history of violent crimes and spent three years in prison for armed robbery, aggravated assault, and endangerment. He was charged with attempted first-degree murder of a police officer, aggravated assault, possession of a weapon by a prohibited individual, and resisting arrest.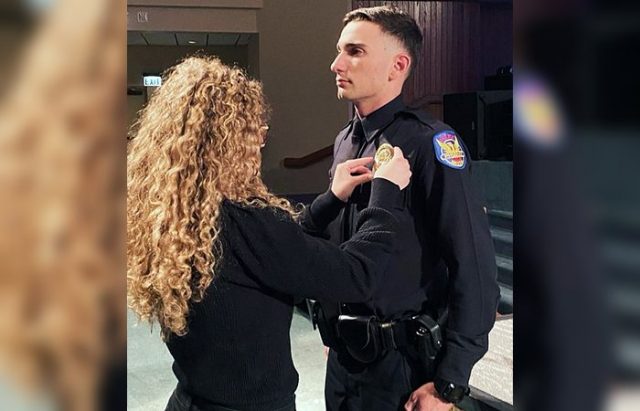 Officer Tyler Moldovan is still baffling medical experts with his miraculous recovery. He continues to make strides that doctors never thought would be possible.
Along with the love and support of his family, Moldovan's determination has been proven to defy science and medicine. We honor this brave hero as he awaits justice and travels along his journey of recovery.