After receiving his food from McDonald's, a customer discovered they had gotten his order all wrong. He drove back through the drive-thru and asked the manager to fix it. After her shocking response was caught on video, however, she was the one who was forced to pay.
Tyler Lamb wasn't McLovin' it when he stopped at a McDonald's in Michigan to order some fast food. They got his order all wrong. He had just worked 12 hours on a Sunday before stopping at the McDonald's on Ford Road in Dearborn to order some food after a long day's work. But, the appetite he had worked up wasn't going to be quenched anytime soon.
Not only was the food he received cold, but there were also items missing from Lamb's order. It was so bad, he questioned if he had been given someone else's meal. Like most of us would, the metro Detroit man decided to complain. Little did he know, he was about to get served up so much more than he ever expected — and it was all caught on video.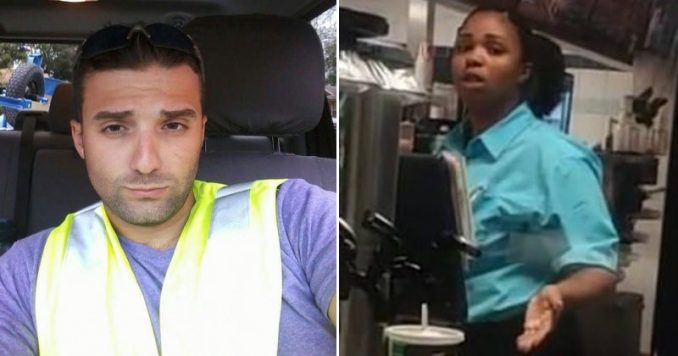 When Lamb returned to the drive-thru window to let the McDonald's staff know about the problems with his order, the McDonald's employee working the window tried to handle the situation. She asked Lamb to call corporate in the morning. But, the situation suddenly began to escalate seemingly out of nowhere.
As the manager got involved, Lamb pulled out his phone to record the incident that was unfolding between himself, the drive-thru cashier, and the manager at the McDonald's. What he captured on camera is downright shocking. He got a mouthful, that's for sure, but not the kind he had in mind.
What happeneds when mcdonalds gives you wrong orders n cold food and refuses to replace it #mcdonalds#shameful

Posted by Tyler Lamb on Friday, September 8, 2017
The footage begins as a heated argument is underway at the McDonald's drive-thru window between Tyler Lamb and the unnamed McDonald's manager in a blue top. "Every time I come here I have a problem," Lamb is heard saying, to which the manager fires backed, "Why do you come back?" Apparently hoping to de-escalate the situation, the drive-thru cashier stepped in front of her manager and apologized to Lamb.
"Sir, I'm sorry. I understand your frustration. But, our policy is that we can't give you money," the cashier said, again telling Lamb to call the corporate office the next day and voice his concerns, Daily Mail reported. That's when things took a turn for the worst as the angry manager lunged at him, reaching out of the drive-thru window, trying to attack the customer and grab his phone after noticing that he was recording the exchange.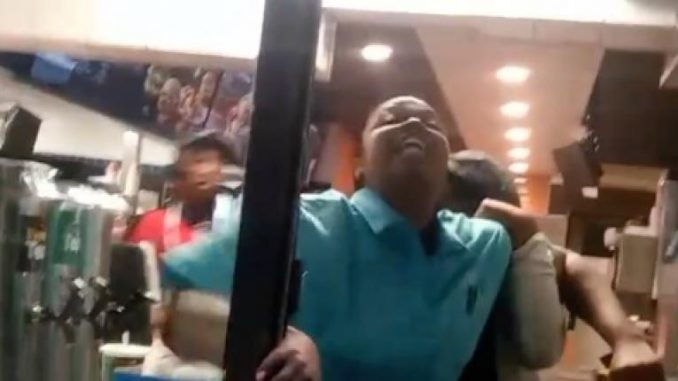 As the manager rushed the window, she yelled, "You betta get me off your phone, for real!" Then, she called Lamb the n-word and a "b*tch" as she told him that recording her was illegal. Proving just how out of line this manager's behavior was, even her employees tried to stop her as the cashier attempted to hold the woman back.
Lamb quickly sped off, but not before making one last statement about the ordeal that turned out to be quite prophetic. "All right, you're fired," he said as he drove away, and it turns out, he was exactly right. McDonald's fired the manager after the video of her and the heated exchange went viral on social media.
"We have zero tolerance for any employee who disrespects our customers," McDonald's said in a statement released in response to the incident. "We immediately terminated the manager upon learning of this incident. All personnel are trained to provide high-quality service to our valued customers."
As for Lamb, he says he simply "doesn't understand what made the manager so angry and feels he's the one who should be upset, saying it would be nice to get his meal fixed — but first perhaps an apology is in order," according to WXYZ.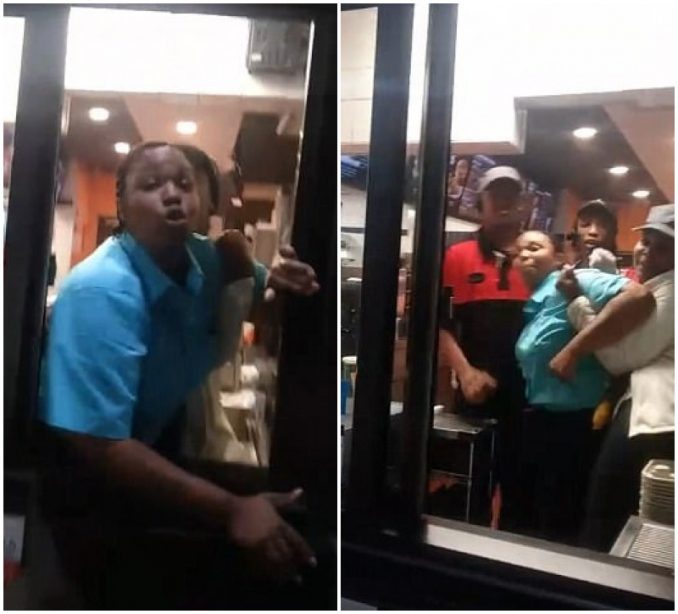 Shockingly, some have accused Tyler Lamb of "baiting" the manager into an argument. Whether you believe that to be the case, he didn't make her come out of the window and physically attack him. Escalating any verbal disagreement to the point of violence is wrong, and that blame falls directly on the person doing it.
She made a choice to attempt to put her hands on another person when she was in no way threatened. That's never okay. And, if that's how she reacts to a disagreement with a customer, she has no place working with the public. Luckily, McDonald's agreed. This simply isn't something anyone should have to face when asking for their order to be correct.