After ignoring multiple orders to drop his knife, a man reported for domestic violence was fatally shot by police. The deceased man's mother had one simple question for the officer who took her son's life.
Chicago police arrived at an apartment complex after a woman called 911 to report that her boyfriend, 28-year-old Turell Brown, had punched her and threatened her with a knife. When officers entered the home, things quickly escalated.
"He followed me, hitting me all on my face and all on my chest," the woman told officers. "He pulled a knife on me too. I want him out of my house and I'm pressing charges."
Bodycam footage shows officers approaching the room in which Brown retreated as they repeatedly try to convince him to surrender. Instead, the man slowly emerges from the back room with a knife, waving it just feet away from the officers.
"Put it down, dude," an officer yelled at Brown, who is armed. "Put that knife down!"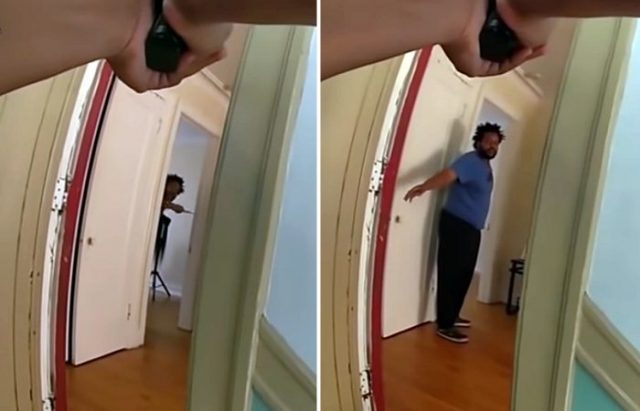 Brown slowly steps out of the room and moves toward the officers, knife in hand, telling them to leave and ignoring their commands to drop the weapon. Within an instant, three shots are fired at Brown, who then turns and runs back into the room.
What looks to be the knife is seen on the ground near the doorway, and Brown reappears from the room before collapsing. Another officer immediately begins performing chest compressions on the seemingly unconscious man to no avail. He was soon pronounced dead on the scene.
Understandably, Brown's death came as a shock to his loved ones and neighbors. However, it's his mother's heartbreaking interview with reporters shortly after the shooting that has stirred up a flurry of reactions on social media.
Angela Wade-Brown told CBS 2 that she doesn't believe there was any necessity or justification for the officer to shoot her son. In fact, she charged that, if the police absolutely had to shoot her son, why couldn't they just shoot his hand so that he would drop the knife.
"I told him if they couldn't get along, they shouldn't be there. But they were still being back together," she said. "But I felt like even though they might have had their arguments, or whatever, it wasn't a cause for him to lose his life. They didn't have to shoot to kill him. They could have shot him in the arm for him to drop the weapon. They could have shot him in the leg, but they shot and they killed him. And I feel like he didn't have to lose his life because of that."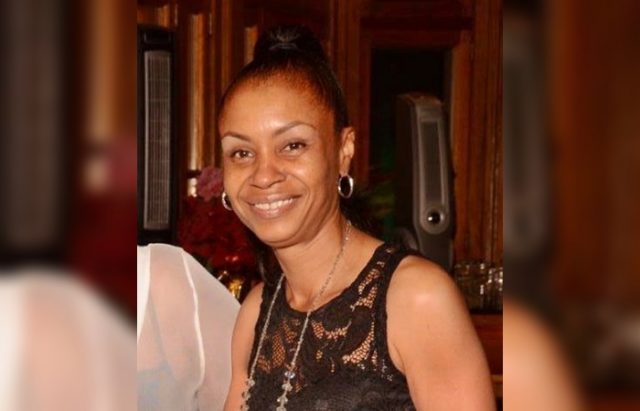 Wade-Brown admitted that her son and his girlfriend fought regularly and that the police had previously been called to their apartment. She even acknowledged that the girlfriend told her that Brown wouldn't drop the weapon even after repeated commands to do so. Still, she doesn't think officers had any reason to fear for their lives.
"He went into the bedroom, shut the door, and she stayed in the living room and called police," she said. "They asked him to put the knife down and I guess he didn't, so then she says they shot him."
Wade-Brown explained that she found out about her son's death shortly after the shooting took place. She says that Brown's girlfriend called her and told her that she needed to hurry over "because the police just shot your son." The shooting is currently under investigation.
"Right now, I really can't think," she said. "It's just so hard that my son is gone."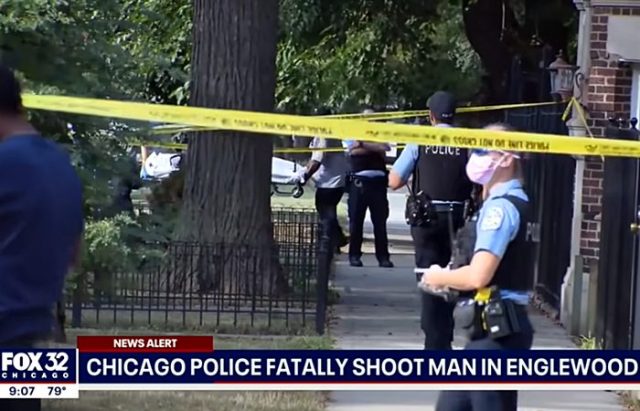 Angela Wade-Brown is still waiting for answers, but her question poses more of a problem than she realizes. Just as any responsible gun owner, police are trained to neutralize the threat. Attempting to sharp-shoot someone's hand or even the leg of an armed and moving target is far more difficult and dangerous than it seems, and it's an unreasonable tactic the movie industry has normalized.
While it's understandable for a grieving mother to experience denial, the reality of the situation is that Turell Brown would be alive today had he simply obeyed the officer's orders. His death was entirely unnecessary and could have been avoided if he was just willing to comply.