When a tragedy left three children without anyone, a mother-of-5 opened her heart and her home to help her neighbors. Little did she or her husband know, that decision would result in them returning home to find their house was completely different than how they had left it.
Tisha Beauchmin, a Las Vegas bingo cashier and mother-of-five, knew there was only one possible answer when her neighbor Audrey asked her and her husband Kevin to be the legal guardians of her 3 kids. Audrey, a single mom of 3, was diagnosed with esophageal and stomach cancer, and she was desperate to find someone to care for her kids. After growing up in an orphanage herself, Tisha wasn't about to let Audrey's children with no place to go. So, the family of 7 quickly became a family of 10.
It all began when Audrey needed to go to the hospital to have some tests done, and she asked her next-door neighbor Tisha if her three children could spend the night at Tisha and Kevin's house. The couple agreed to take the kids for the night, never imagining that the arrangement would become permanent. After Audrey was diagnosed with stage 2 esophageal and stomach cancer, however, she asked Tisha to be the legal guardian of her children if she did not survive her battle with the disease.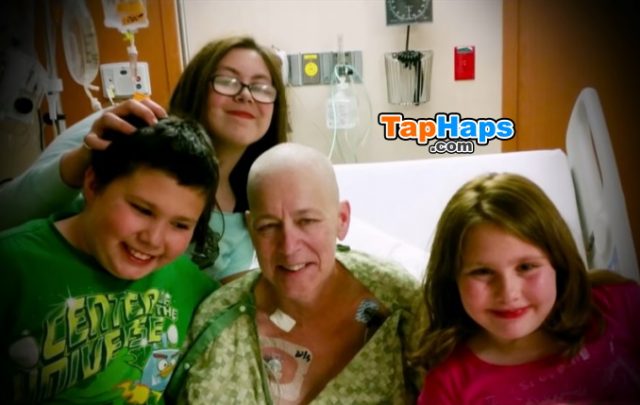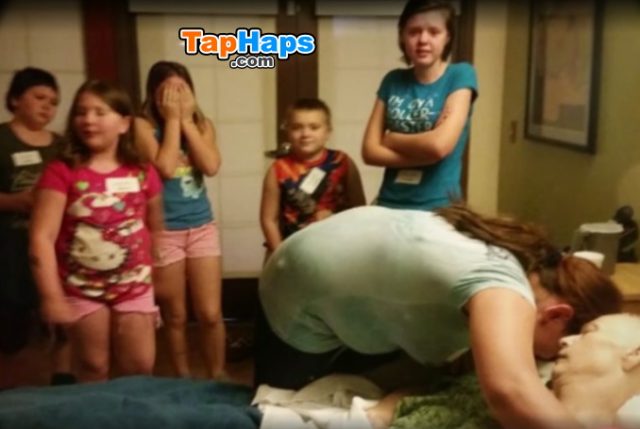 Although Tisha and Kevin had limited space in their home with 5 children of their own, they agreed to watch over Audrey's children. Sadly, Audrey's cancer progressed rapidly, becoming stage 4 in just a matter of weeks. Audrey thought she had a year to live, but not long after her diagnosis, she suddenly passed away. Even though adding 3 more people to their family wouldn't be easy, Tisha and Kevin kept their promise to Audrey.
Having a huge family of 10 living under the same roof wasn't something they could easily accommodate. Their living quarters were cramped with some of the children sleeping on recliners in the living room and in makeshift beds shoved anywhere they could find space. Unfortunately, this presented an unforeseen challenge for Tisha and Kevin. Until the children had real bedrooms, the couple's adoption of the kids wouldn't be approved.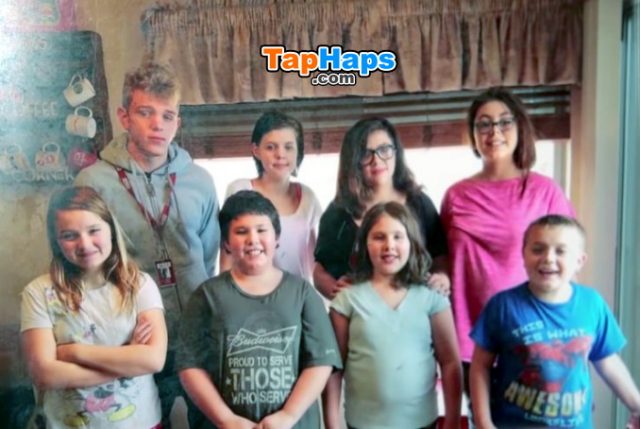 Elizabeth Thames, a neighbor of the two families, knew about the Beauchmins' living conditions and decided something needed to be done. Unable to provide the help the family needed herself, Elizabeth sent a letter, nominating the family for Fox5 Surprise Squad. Moved by the story of how the two families became one, the Surprise Squad decided to visit the Las Vegas home to find out more about their situation.
"I don't want them to ever have to deal with anything I had to deal with as a child because children deserve to be children. They've been through too much. They deserve a loving family and a place to call home," Tisha explained before giving the Surprise Squad a tour of the house. "I can't lose these kids. I might not have had them in my belly, but I have them in my heart," Tisha said, adding that it was her goal to make sure they were a family of 10 forever. After hearing her desperation and seeing how the family was getting by, Fox 5 got to work.
After setting Tisha, Kevin, and the kids up at the casino where Tisha worked and telling them they were going to put up a wall to create a bedroom for her boys, the team took over the house. But, they did much more than just add a wall. They completely remodeled the home. With the help of several community partners, the Fox5 Surprise Squad finished 6 weeks' worth of work in 4 short days, just in time for the family to come home and see how different their house looked.
In one of the biggest projects the Surprise Squad had tackled yet, the Beauchmins' home was completely transformed both inside and out, giving the children the bedroom space they needed and so much more. In addition to creating the perfect space for each of the children, Tisha's oldest son Chad was given $1500 to help him get an apartment of his own — something he had struggled to do. The family was also given a year's worth of free groceries and a brand new vehicle.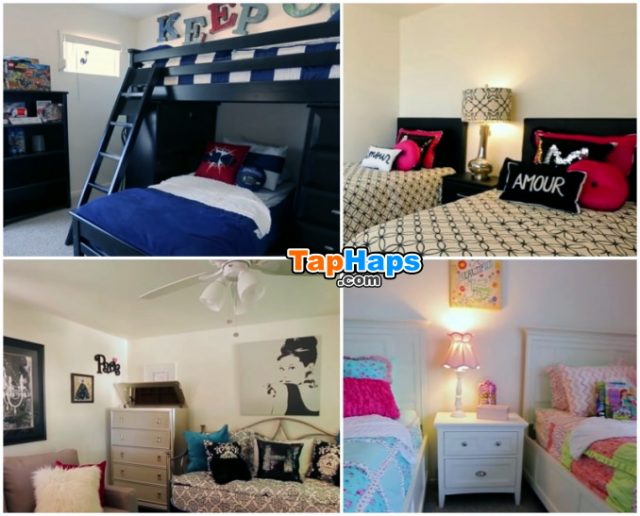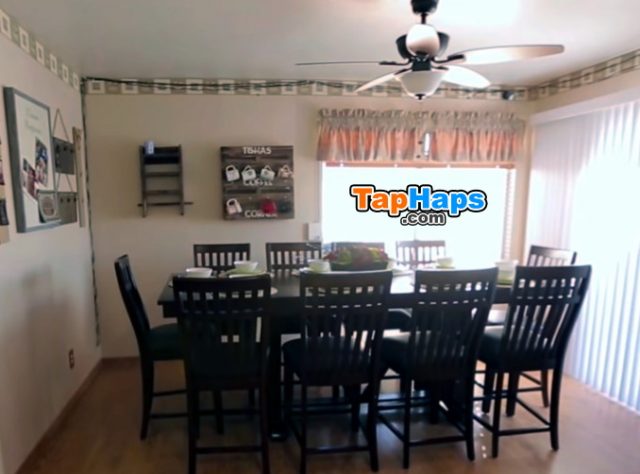 "It's just really overwhelming that someone would do this for me and for my family," Tisha said, full of gratitude. "I didn't do anything too special. I did what anyone in my shoes would have done," the humble mom added through tears. But, most know that this is not what everyone would have done. Tisha and Kevin went above and beyond what most neighbors would do for another family in a time of need.
Without hesitation, the Beauchmins opened their hearts and their home to Audrey's children, loving them as if they were their own, no matter how difficult that endeavor was. While many neighbors may lend a helping hand, few would change their entire lives to help another. Tisha and Kevin might not think they did anything amazing, but the kindness and selflessness they exhibited prove they are real-life angels, who inspired others to unite and work together so that they could enjoy a well-deserved surprise.